The rich and powerful taste of can be an ideal ingredient for desserts. Some of them are traditional and timeless, others fun and innovative.
If you love coffee, and you also have a sweet tooth, this is the article for you. Here are some of our favourite, most delicious that you can try.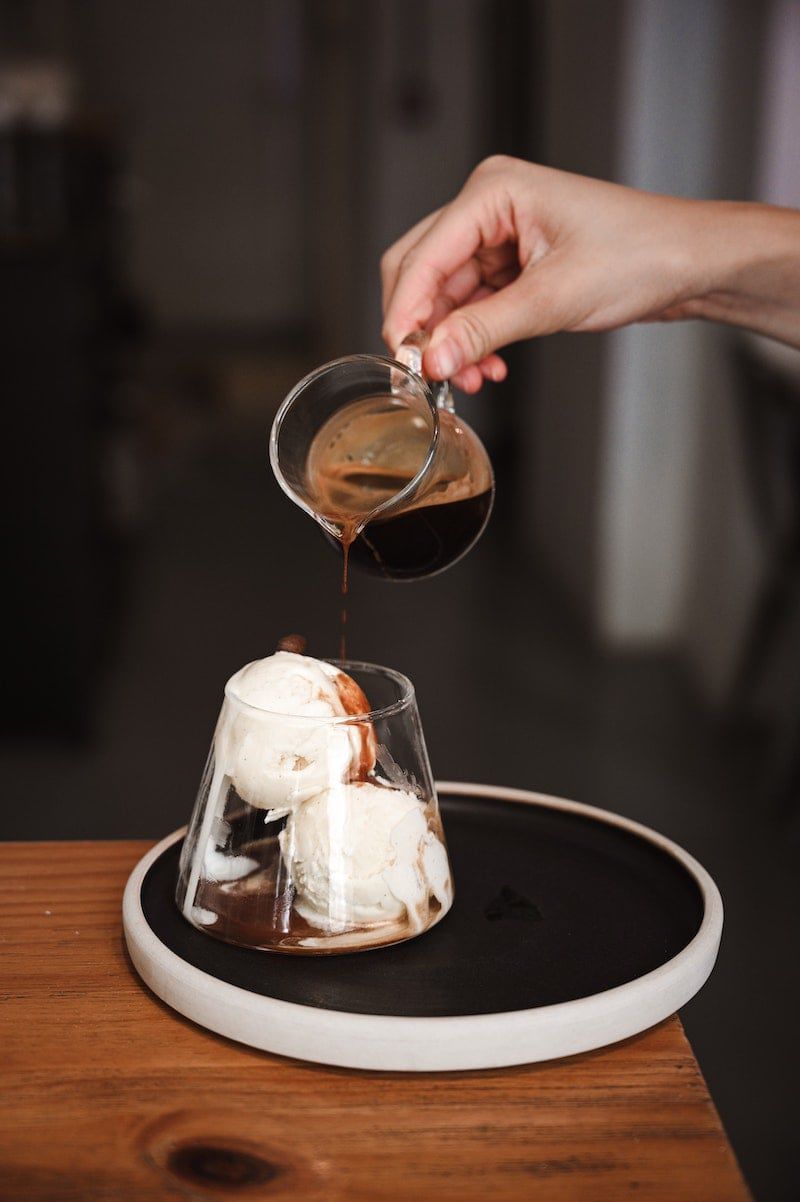 1. The affogato
If baking is not exactly your thing and you're looking for something quick and easy, you won't find a recipe that's easier than this one. But with all its simplicity, it won't disappoint you with its amazing taste.
Ingredients:
Preparation:
Put the ice cream in the bowl and pour espresso over it. It is really that simple! 
Further suggestion: You can sprinkle some chopped nuts or crumbled biscuits on top.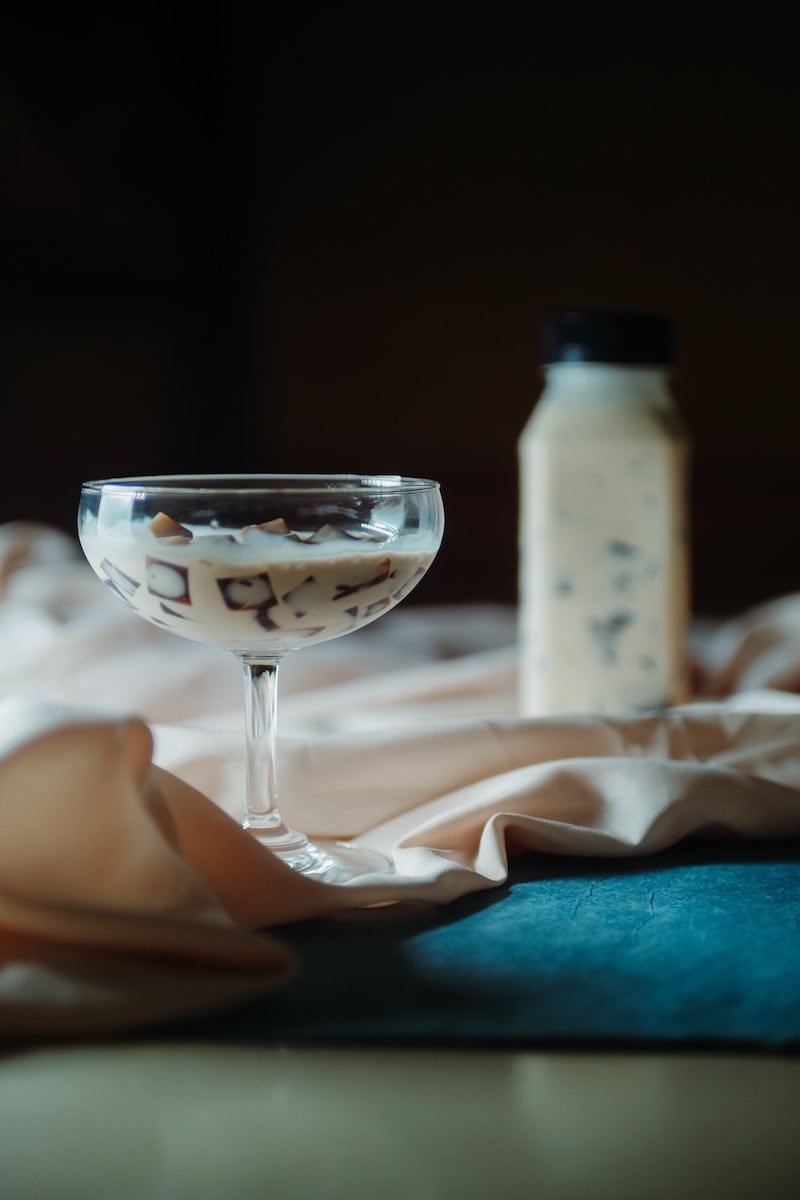 2. Coffee jelly
This old-fashioned dessert is currently very popular in Japan. It might not be for everyone but this mixture of coffee flavour and jelly texture could be the new dessert idea you've been looking for.
Ingredients:
2 cups of coffee
2 tbsp of sugar
4 tbsp of water
1 tbsp of gelatin
Preparation:
Mix gelatin and water and leave it for 2-3 minutes. Put sugar in the coffee and stir until it's almost boiling. Add gelatin and whisk until it dissolves. Refrigerate it until it is completely set and it is ready to be served.
Additional note: For the coffee itself, you don't need anything fancy, any coffee from Amazon will do - here are .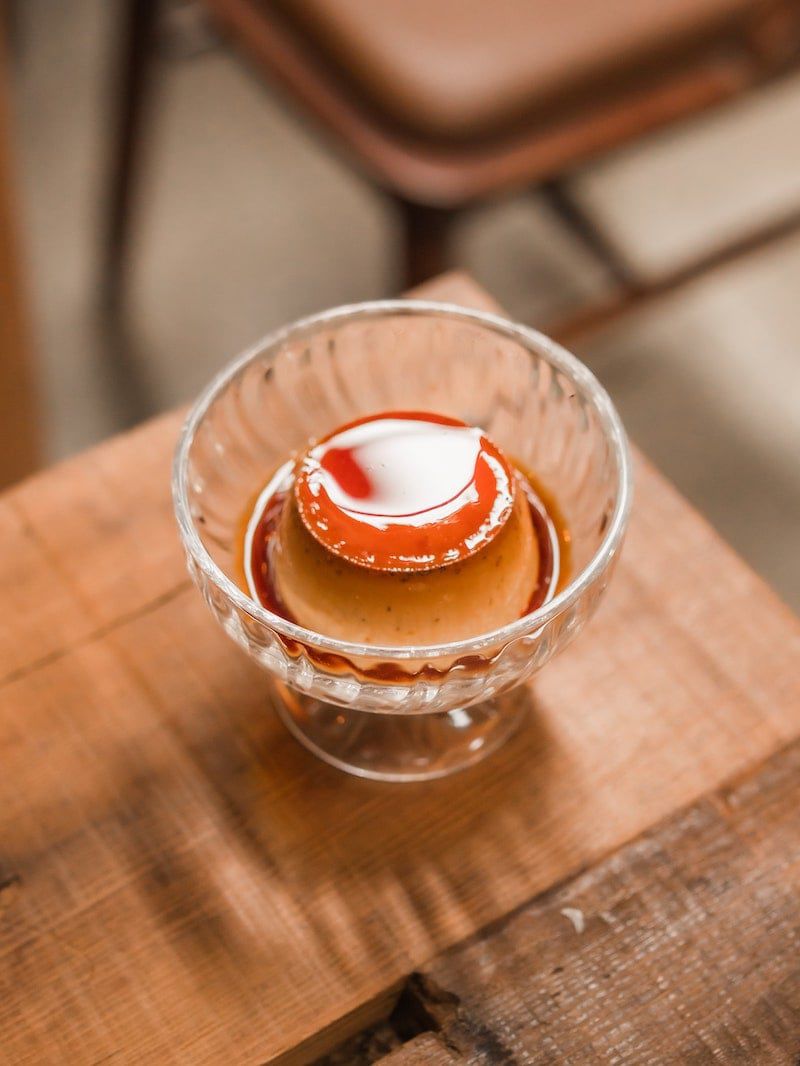 3. Double coffee panna cotta
This coffee lover's dream dessert will awaken all your senses. It is one of favourite coffee desserts.
Ingredients:
1 cup of strong coffee
60g of sugar
6 gelatine leaves
300ml of milk
300ml of thickened cream
1 vanilla bean
1 ½ tsp of instant coffee
100g of dark chocolate, chopped
30g of unsalted butter, chopped
1 tbsp of maple syrup 
crushed biscuits for topping (optional)
Preparation:
Coffee jelly layer - Mix coffee and 25g of sugar, stir it for two minutes on low heat until the sugar dissolves. Soak 2 gelatine leaves in cold water for 5 minutes. Squeeze the excess water and mix with the hot coffee and sugar. 
Divide it into cups/glasses/bowls and refrigerate for at least an hour.
Panna cotta layer - Place milk, 250ml of cream and vanilla into the pan. While you stir it, add instant coffee and remaining sugar. Heat up the mixture just below the boiling point.
Prepare the rest of the gelatine and add to the mixture. Leave it to chill until it's room temperature.
Lightly scratch the surface of the coffee jelly with a fork and add the strained panna cotta mixture. Chill for at least 4 hours.
Chocolate sauce - Mix chocolate, butter, remaining cream, 60ml of water, and a pinch of salt and stir on low heat until it's smooth. Add maple syrup.
Turn out the panna cotta onto plates and drizzle the chocolate sauce just before serving the dessert.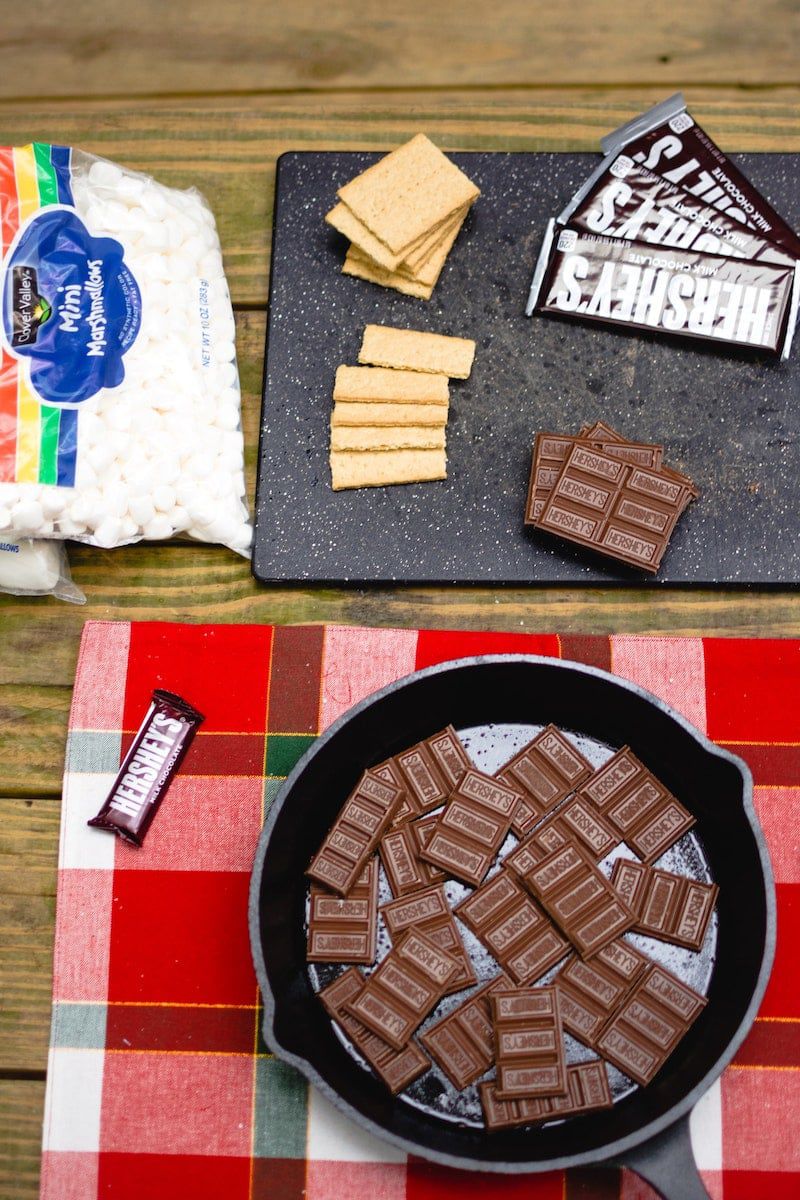 4. Coffee S'mores pie
The taste and smell of S'mores bring back some childhood memories, doesn't it? Well, this coffee-flavoured delicacy can be an adult version of beloved S'mores.
Ingredients:
Cracker crust
9 graham (or some other) cracker, finely ground
2 tbsp of heavy cream
2 tbsp of Nutella
around 30g of melted bittersweet chocolate
1 tbsp of melted unsalted butter
Chocolate ganache
300-350g of bittersweet chocolate, chopped
2 tbsp of unsalted butter, cut into cubes
¼ cups of heavy cream
2 tbsp of finely ground coffee
Meringue
2 egg whites
half a cup of sugar
Preparation:
Cracker crust - Mix the ingredients and press into the bottom and on the sides of a pie dish. Refrigerate for at least 30 minutes.
Chocolate ganache - Mix cream, coffee, and 2 tbsp of water and heat it up until it boils. Then, cover it and set it aside for 5 minutes. Strain this mixture, pour it over chocolate and butter, and stir until it's smooth. 
Pour the ganache over the crust and chill for around an hour.
Meringue - Whisk the egg whites until they're frothy and add sugar. Continue whisking until the mixture becomes stiff.
Put the meringue over the ganache and the dessert is ready to be served.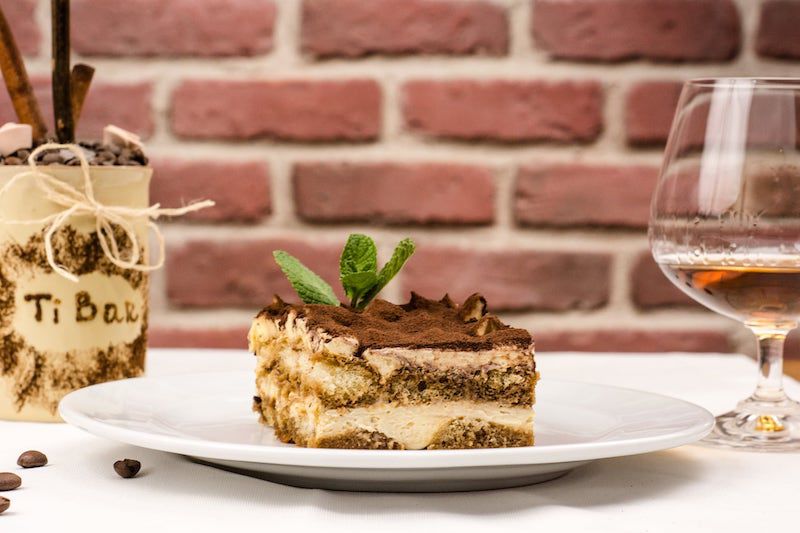 Tiramisu
Of course, no coffee desserts list can go without a . It's a perfect combination of soft creaminess and the bitterness of coffee.
Ingredients:
6 egg yolks
1 ½ shot of espresso
400g of mascarpone cheese
4 egg whites
12-14 ladyfinger biscuits (or more, depending on the size of the serving dish)
½ cup of sugar
cocoa powder 
Preparation:
Mix egg yolks and sugar until it doubles in size. Gradually add the mascarpone. In the other bowl whisk the egg whites until they make soft peaks. Add it carefully to the mascarpone mixture.
Then, put ⅓ of this mixture into a serving dish. On top of this, put ladyfingers that have been previously soaked in espresso until the surface is completely covered. Repeat this once more and end with a layer of cream.
Chill the dessert for at least an hour and sprinkle cocoa powder before serving.
In summary
With all these mouth-watering recipes the only dilemma is - which one to try first. Whichever one you choose, you truly can't go wrong.
Bon appetite! 
Image Courtesy: Pexels.com & Unsplash.com