Sangria is the most popular wine drink in history. Two thousand years ago, Romans first started drinking wine mixed with spices and fruits. They called their drink "hippocras," and it is believed that "hippocras" is the first version of the Sangria we know and love today.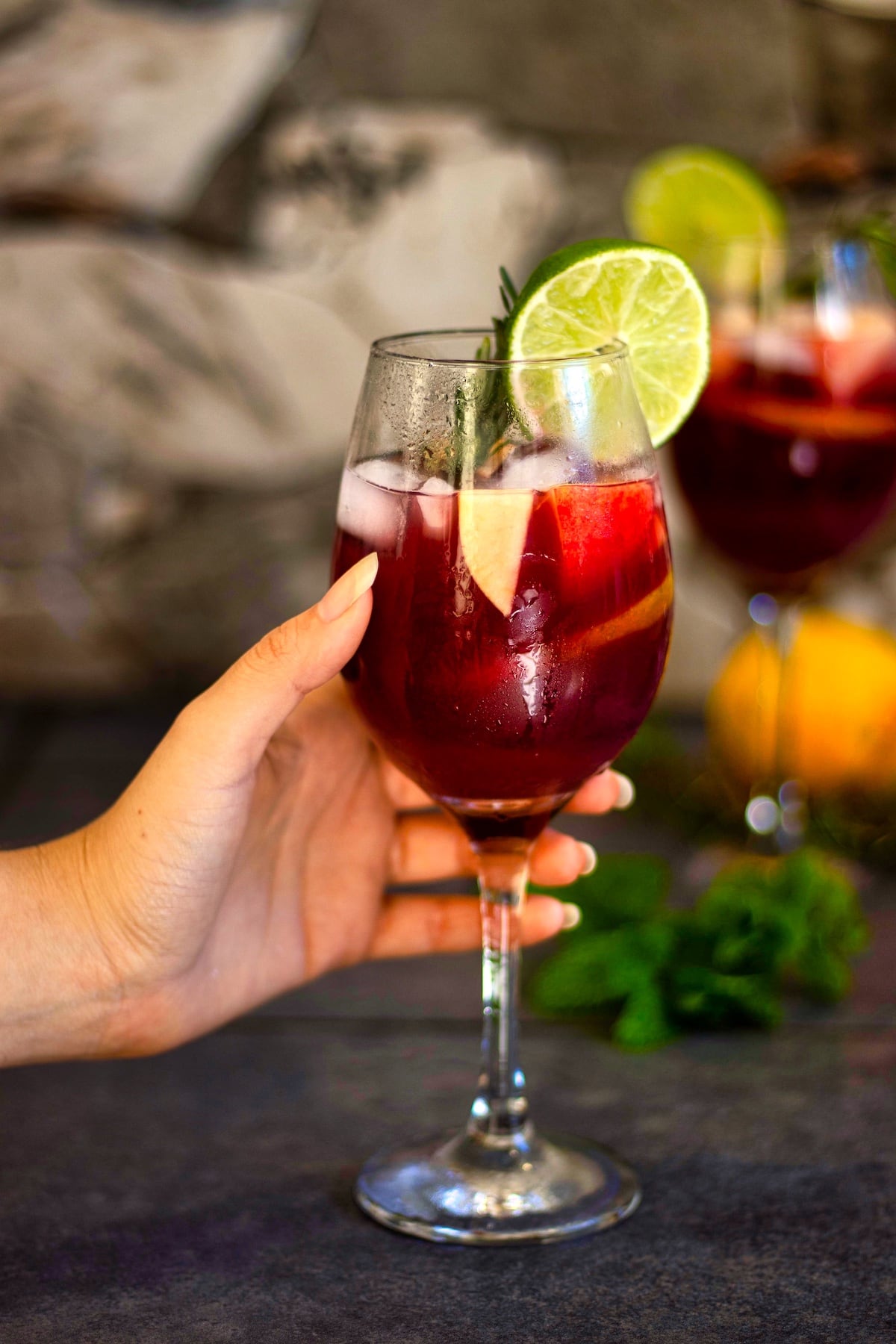 What is Sangria?
Sangria means blood in Spanish, about the red wine commonly used in Spain to make the original Sangria. Traditionally, Spanish Tempranillo wine was used, mixed with citrus fruits. Today, anyone can make their signature Sangria. This drink is versatile, so you can release your creativity and create your signature Sangria from scratch. 
Spanish residents can't imagine a different Sangria than the one with the color of blood, but we will show you that Sangria can be as tasty with white wine as it is with red. 
Whether you're a or a white wine club, we have the ultimate Rose and white Sangria recipes that will make you the center of the party. We also have the original Spanish Sangria recipe for those who want the classic taste. 
Everyone loves Sangria because:
It's super easy to make

All you need is a pitcher

You can use any wine you have at home

You can use any fruit

You can also add a dash of your favorite spices to spice it up
So take out your favorite bottle of wine, and prepare the best Sangria ever. 
Traditional Spanish Sangria
You can't experiment with Sangria if you don't know the basics. Most people love the traditional taste of Sangria and don't want to try other variations. If you're a person who prefers the classic and traditional taste of Spanish Sangria, this will become your favorite recipe. 
The Ingredients For Traditional Spanish Sangria
One bottle of Tempranillo red wine, or any other Spanish red wine

2 oranges

2 lemons

1 red apple

¼ cup of brandy

2 Tbsp sugar, or more ( adjust the sweetness as you like it)
How to Make Traditional Sangria?
Take out a nice big pitcher, and pour the whole red wine and brandy bottle. Juice one lemon and one orange, and add the freshly squeezed juice to the pitcher. 
Get a small bowl, add 2 Tbsp of warm water, and add the sugar. Traditionally, 2 Tbsp of sugar is enough, but you can add more sugar if you prefer a sweeter taste. Add the sugar and water mixture to the pitcher. 
Slice the remaining fruits and add the tasty slices to your pitcher. Mix everything well, and place the pitcher in the fridge. Keep the Sangria in the fridge at least 2 hours before serving it.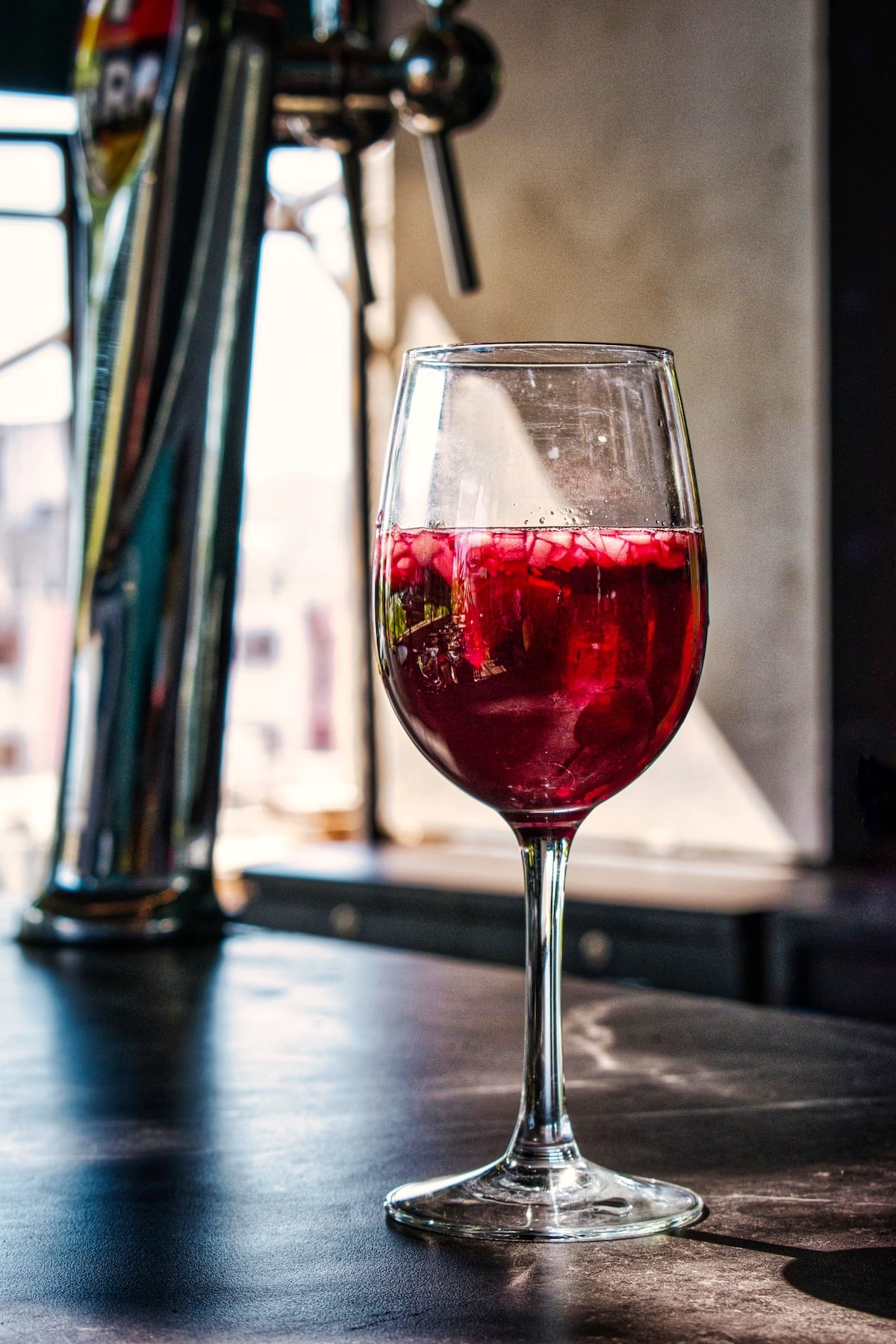 Rosé Sangria
Rosé wine is made from red wine grapes, but it has a nice pink color because the fermenting time with grape skins is reduced. Although it's made from red wine grapes, it has a lighter and more delicate flavor than red wine. This Rosé Sangria has a much lighter flavor than the original Spanish Sangria, and it's perfect for long summer days. 
The Ingredients For Rosé Sangria
1 bottle of your favorite Rosé wine

½ cup of your favorite Brandy

1 cup of strawberries

1 cup of raspberries

2 cups lemon/lime soda

1 grapefruit

1 lemon

2 oranges ( for garnish)
How To Make Rosé Sangria?
First, take out your pitcher, and pour the brandy into it. Squeeze the grapefruit and lemon, and add the freshly squeezed juice to the pitcher. Add the strawberries, raspberries, and the Rosé wine. Place the pitcher in the fridge for at least one hour. Add the soda and the sliced oranges once the mixture is cooled. Serve it with some ice, and enjoy!
White Wine Sangria
White wine has been around for at least 4000 years, and it's fermented without skin contact. White wine is generally sweeter than red wine, making it the perfect addition to summer cocktails. This white wine sangria will become your go-to drink if you're a white wine lover.
The Ingredients For White Wine Sangria
1 bottle of your favorite white wine

¼ cup of brandy

1 cup of sparkling water

1 cup strawberries

1 peach

1 apple

1 orange

1 lime

¼ cup of sugar
How to Make White Wine Sangria?
First, slice the strawberries, mango, peach, apple, orange, and lime. Once everything is sliced, place them in a big bowl, add the sugar and brandy and refrigerate it for at least 1 hour. 
Grab a pitcher, and add the sliced fruits. Add the sparkling water and pour a full bottle of your favorite white wine. Mix everything well and place the pitcher in the fridge again. Refrigerate for one hour, and serve! 
Final Thought - How To Serve Sangria?
The best way to serve Sangria is with ice and some sliced chilled fruits. Once you make the Sangria, keep it refrigerated for at least 3 hours before serving it to get the ultimate taste.