Party planning can be nerve-racking. With so many details to pay attention to—from the invitations to the giveaways—one of the best decisions moms can make is hiring a caterer.
Caterers will take care of your food (which is already one huge task off your to-do list) and usually will also provide tables, chairs, and decorations.
With all these logistical concerns down pat, moms can now focus on the kind of tasks only a mom can do, like getting the kids' outfits in order and finalizing the guest list.
That being said, finding the right caterer is essential. Sometimes, you see a caterer's website and think, "This is the one!" While it might seem like love at first sight, that doesn't mean everything will work out perfectly. Your best course of action is to make sure your caterer can accommodate the needs of the party.
Here are all the questions you need to ask a caterer so you know they're truly "the one."
1. Can you provide catering at my party's date and location?
The first thing you need to ask caterers is if they can provide their services on your party venue and date. Before you ask about the caterers' other services, make sure that they are available on the date that you need them.
2. What are your menu options for a children's party?
Most caterers have birthday packages you can choose from, with menus that are both for the kids and for the parents.
3. Can I customize any of the birthday packages?
If you want to include or exclude any of the food in their birthday package, don't hesitate to ask the caterer. This is important especially if the kids are picky eaters or have dietary restrictions. Customizing a catering package can also help accommodate any vegans or vegetarians in your guest list.
4. Do you have themed party packages?
If you're looking to have a themed party, make sure you ask the caterer early on if they can provide the kind of food and decorations you need. For instance, superhero-themed parties could have cupcakes designed with Captain America's shield or spiders reminiscent of Spider-Man. You can also get a cultural food experience, like Greek food from Elia Taverna or perhaps Japanese food from your favorite sushi place.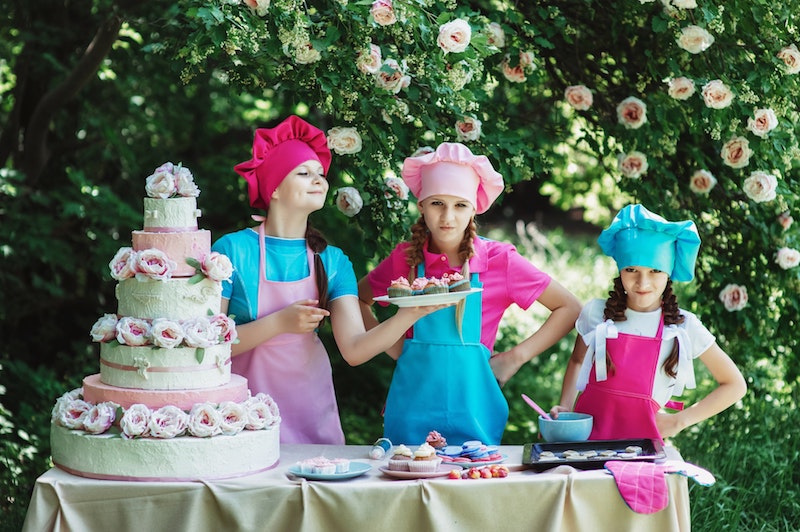 5. Do the packages come with a birthday cake?
If you're not looking to custom order a cake for the party, ask the caterer if they can provide the cake for you. Or perhaps you're looking for multiple cakes to accommodate an extensive guest list. Maybe you're trying to cut costs by baking the cake yourself. Either way, ask the caterer if there's a cake included in the party package.
6. What beverages will you serve at the party?
If you have any specific drinks you'd like to serve, now is the time to let the caterer know. That way, they can tell you if they can provide those drinks on the day of your party or not or if they have other suggestions. Make sure to specify whether or not they should be serving alcoholic drinks as well.
7. Are you comfortable working with my budget?
At this stage, you already have an idea of whether or not you'd like to work with the caterer. Don't hesitate to bring up the cost of the party, so you can estimate if your budget allows it. You can also ask the caterer to make any adjustments as you see fit so you can lower down the price if need be.
8. Where will the food be prepared?
Now, it's time to talk about logistics. Will they be bringing over precooked food, or will they need a kitchen on-site for the meals? Most caterers prefer dropping off cooked food and providing finishing touches at the venue, but it's best to clarify early on so there's no confusion.
9. What other rental services do you provide?
Caterers are often able to provide the glassware, silverware, paper plates, cups, tables, and chairs you need for the party. Ask if there's an additional charge for renting these items and which items they won't be able to provide if any. This way, you know what to pick up at the grocery days before the party.
10. Do you offer post-party cleaning services?
Having to clean up after is undoubtedly a party pooper. Ask the caterers if they have cleaning services, especially if you're renting out a lot of plates and utensils from them. Cleaning services likely come with an additional charge, so clarify how much that will cost you.
11. What time will your staff arrive at the venue?
You can tell the caterers what time you'd like your food to arrive, so they can also give you an estimate of what time they need to be at the venue.
12. How many of your staff members will be present at the party?
It's good to know how many people you're expecting, especially if the party and/or the venue is small. Likewise, you can request for additional staff members if you feel like your party needs it; just be prepared to pay for additional charges.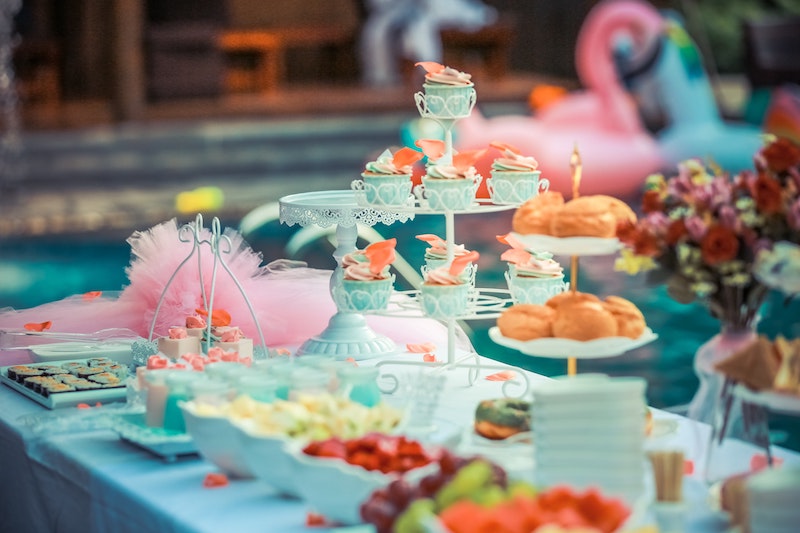 13. When do I need to finalize the menu?
Can't decide between regular chocolate mousse and the more adventurous avocado chocolate mousse? If your heart's not yet set on particular food choices, don't worry! Just ask your caterer what date they'll need your finalized menu.
14. Can you give me recommendations of your previous catering work?
Ask to see photos or videos of your caterers' previous work if none is available on their website or social media pages. Don't forget to read reviews as well! You can never be too careful when it comes to choosing caterers for your children's party.
With these questions as your guide to finding the perfect caterer, you'll be able to reduce your party planning to-do list significantly! Remember that there are no wrong questions when you're trying to create a memorable experience for your children. Happy planning!