An Instant Pot is one of the most popular kitchen appliances that people have been trying to get their hands on. It is named Instant Pot but it is really seven types of appliances all rolled into one. 
You can use it as a slow cooker, pressure cooker, rice maker, steamer, sauté, yogurt maker, and warmer. It is very ideal for you if you love to cook but live in a small area with limited storage space in your kitchen. This way, you can cook all types of food without the need for so many kitchen appliances.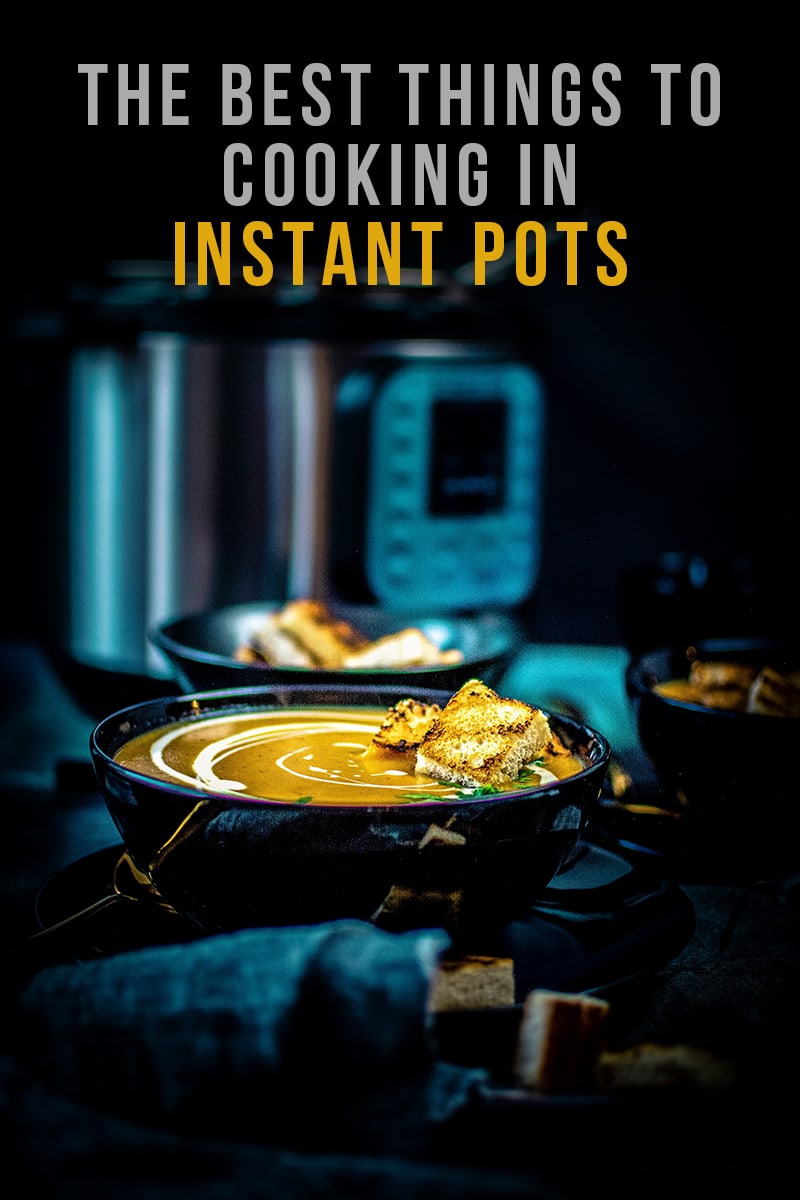 If you are one of those lucky people who have already purchased an Instant Pot like , then you are even more in luck because you will now have more recipes to add in your list to cook in an Instant Pot. Here are some of the best things to cook in Instant Pots:
1. Stock Up on Stocks
Having a stock always comes in handy when you do a lot of cooking at home. Of course, you can buy them in grocery stores but nothing beats homemade stock. 
With an Instant Pot, making stock with bones from chicken, beef or pork will be very easy and fast. Here is how to do it:
Add the bones to the water along with the vegetables, herbs and, salt and pepper to taste. 
Add water and cook it using the pressure cooker option for 45 minutes. Make sure the valve is sealed.
After the cooking time, slow release the pressure for 30 minutes before doing a quick release.
Open the lid and strain the ingredients. Put the stock in a container for storage.
Making stock would be very easy using your leftover ingredients and, of course, it would be so much healthier with less sodium.
2. Rice
Some people find it difficult to cook rice due to the water-rice ratio. However, with an Instant Pot, there's no need to adjust because using a one-is-to-one ratio will definitely result to perfectly cooked rice.
3. Mac and Cheese
Mac and cheese is a food that people of all ages love to eat. Everyone probably has their own way of cooking it, too. With your Instant Pot, cooking mac and cheese will only take 10 minutes and there will be no need to change pots. Here's how to do it:
Cook your elbow macaroni in just enough water, or chicken broth, if you want some added flavor, butter, and condiments of your choice for 5 minutes in manual pressure cooker mode. 
Once that is done, do a quick release. 
After opening the lid, just add the cheese combination of your choice and milk. 
That's it. Yummy, easy, and super fast. Enjoy your mac and cheese.
4. Pulled Pork
Pulled pork is a favorite because it can be your main dish for your dinner at home and you can also use the leftovers to make a sandwich for lunch the next day. There are a lot of ways to make the flavorful pulled pork. You can use a pressure cooker to cut the cooking time or you can use a slow cooker for the most tender and flavorful pulled pork you have ever tasted. You can do both options with an Instant Pot. Here's how to make your pulled pork in a pressure cooker:
Drop your thawed pork roast in the pot with cola, or whatever your choice of tenderizer is, and your choice of barbeque sauce. 
Set the pot to pressure cooker and cook it for 45 minutes. 
After 45 minutes, set it to slow release for 10 minutes and then do a quick release. 
Remove the cooked pork from the juice, shred it, and top it with your barbeque sauce. 
If you want to cook it using the , just do the same steps but set it to slow cooker for 6 to 8 hours, and you are done. You can now enjoy your pulled pork however you like it.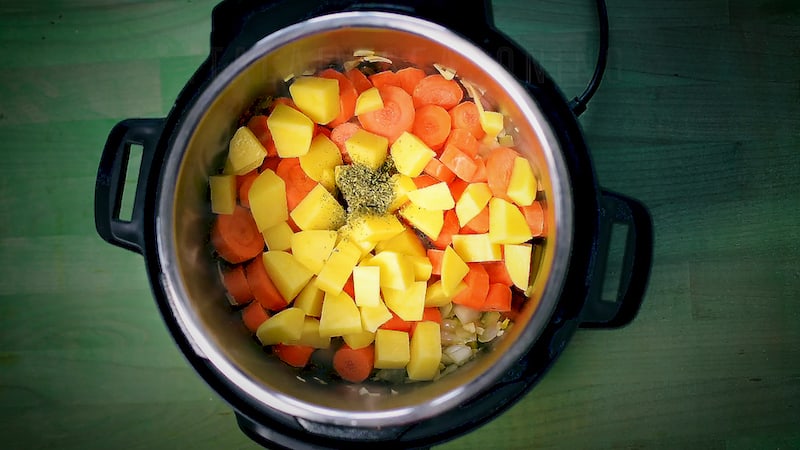 5. Stew
It's always good to eat a hearty stew every so often and cooking it shouldn't be so complicated. If you want to cook it in your Instant Pot, here is how you do it:
Set your Instant Pot to sauté. Brown your beef, or any choice of meat, using butter. Cook it by batches and make sure all sides are brown. 
After browning the meat, put all the meat in the pot and add water and vegetables of your choice. Season it with pepper, worcestershire sauce, rosemary, salt, and tomato paste.
Set your pot to pressure cooker for 35 minutes and close the lid. After that, set to slow release for 10 to 30 minutes. 
Open the lid and plate.
6. Hard-Boiled Eggs
If you want a perfect golden-yellow center in your hard boiled eggs, using the pressure cooker option in your Instant Pot is the perfect way to do it. Here's how to:
Place one cup of water on the pot. Place the rack that came with the pot and put as many eggs as you want on top of the rack.
Close the lid and set the pot to pressure cooker for 5 minutes.
Slow release for 5 minutes after the initial 5 minutes of cooking time. After that, quick release.
Open the lid and remove the eggs from the rack.
Put the eggs on an ice bath or under running water.
Enjoy your perfect hard-boiled eggs!
7. Risotto
Risotto on a date night is a romantic idea. Risotto, a classic Italian dish, is not a very complicated dish to make. However, it would require you to be very hands on as it needs frequent stirring. Using an Instant Pot makes this step unnecessary though. Here is how to do it:
Using the sauté option, sauté garlic and shallots in butter for 2 minutes.
Add rice (1 cup Arborio rice, preferably) to roast it to maximize the nutty flavor.
Deglaze it by adding white wine. Simmer until the liquid is absorbed.
Add 2 cups of your preferred stock and stir for the last time.
Close the lid and seal the steam valve. Change the Instant Pot option to pressure cooker and set the cook time to 4 minutes.
After the cook time, set to quick release before opening the lid.
Add parmesan cheese and season with salt and pepper. 
There are so many reasons why people can't get started on their plan to cook at home more often instead of eating in restaurants or ordering meals from fast food chains. Having a device like the Instant Pot makes cooking easy and less complicated, which will surely encourage you and more people to get started in cooking in your own kitchen.