Some Essential Spices for Indian Cooking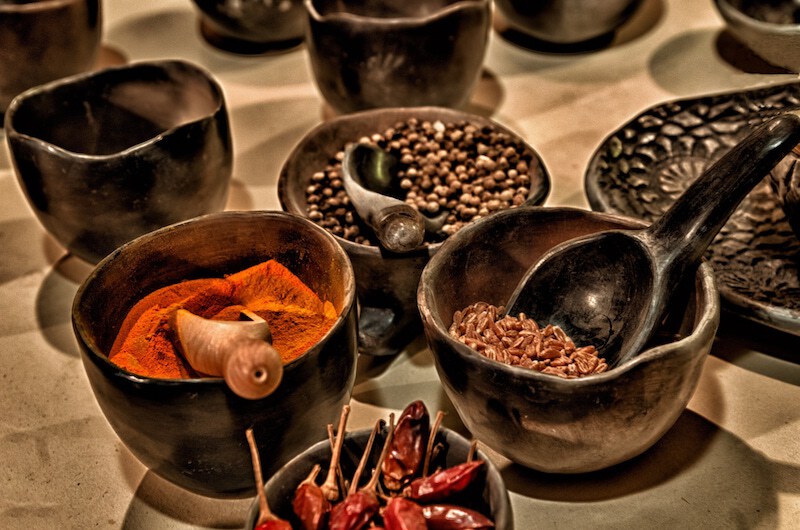 Indian cuisine has become hugely popular in countries around the world, particularly places such as the United Kingdom where there are many Indian restaurants and takeaways in every city. The wide variety of different Indian dishes available means that there is something to suit every taste and preference.
People tend to love the flavor and texture of Indian cuisine, which can be enjoyed with everything from a chilled beer to champagne cocktails. Of course, one of the things that give Indian cuisine such as unique and delicious flavor is the various spices that are used. There are many different spices used in the creation of Indian food.
Some of the essential to have in your kitchen
If you are keen to dabble in the creation of Indian dishes and you want to create food that is full of flavor and color, you should make sure you have the right spices to hand. Some of the common spices that are used when it comes to Indian cuisine include:
• Cardamom: This spice comes in two different variations, which are green and black. The more common one is green, which can be used in a wide variety of applications including Indian desserts. The spice has a light and sweet flavor with a hint of eucalyptus. It is also ideal for use in spice mixes. The black variation is a lot stronger with a smoky edge. It can be very spicy so it needs to be used cautiously.
• Cumin: Cumin is a very common spice that is used in Indian cooking and gives dishes a wonderful smoky flavor. It comes in the form of highly aromatic seeds and when freshly ground it can provide a wonderful and intense flavor to your dishes.
• Coriander: One of the oldest spices known to man, coriander adds a wonderful flavor to a wide range of Indian dishes. It is also used as the base for a range of spice mixes. You can use this product in a variety of Indian dishes and it has a very distinct taste and aroma that adds real character to your cuisine.
• Turmeric: Another common spice used in Indian cuisine, turmeric is not only a great addition for creating flavor and color but it also provides a range of health benefits. When used in curries, it can add a vibrant and beautiful color as well as fragrance. However, do be careful, as it can stain easily so avoid getting it all over your hands or on your clothing.
• Saffron: Known as the most expensive spice on the globe, saffron is used in small quantities and people have their own interpretations when it comes to its fragrance and flavor. It adds a unique touch to a wide range of dishes making it a great addition to your spice rack.
So, if you want to get involved in Indian cooking, these are just some of the many spices to invest in for your spice rack.