Food is something that always brings people together. Sharing a meal with your family and friends is one the most enjoyable and popular activities that people do together. As nice as it is to go out again to restaurants and patios, there is something comforting about having an intimate dinner in your own home.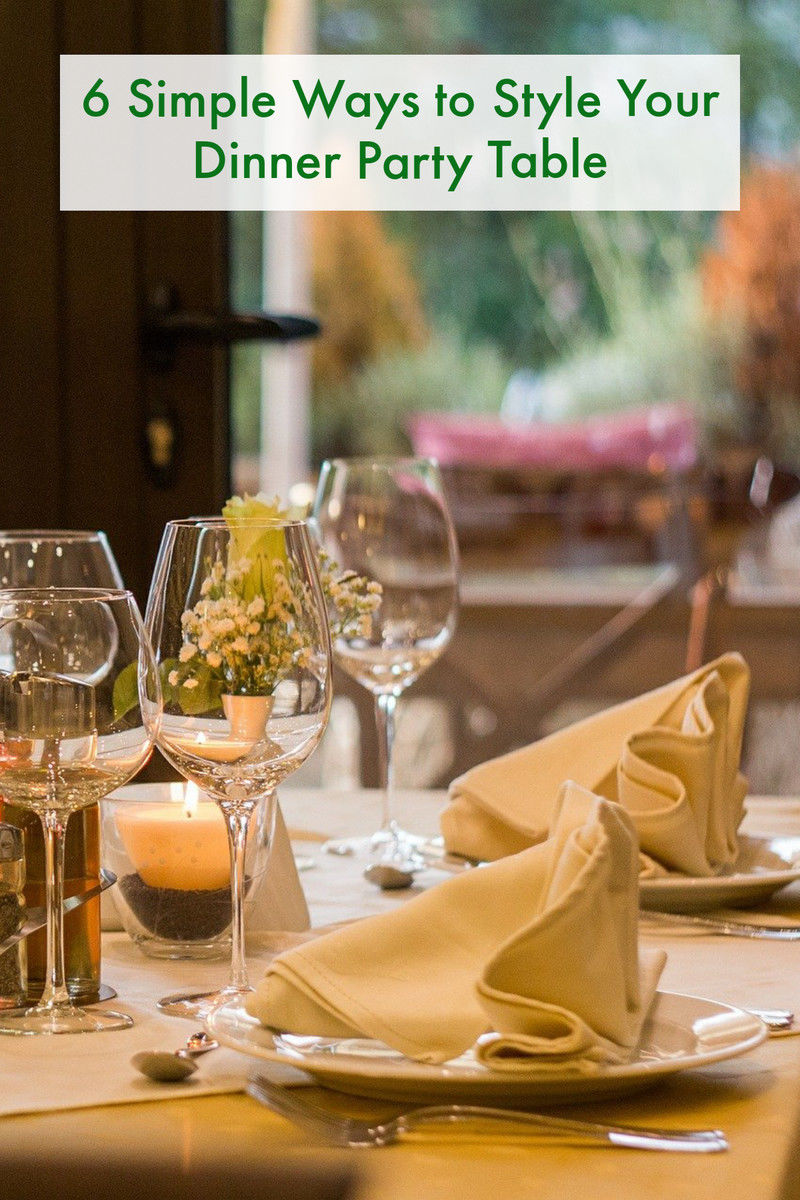 If you can cook like a chef at home, you should flex those culinary muscles and let your family and friends get a taste of your talent. With a few simple tips, you can transform your dining room into an upscale eatery. Take a look at these easy ways to spruce up your dinner table.
1. Plate Picks
Deciding which plates to use is one of the bigger decisions to make when it comes to setting the table. This is dependent on what type of meal you are having, so make that decision first. You can then decide which type of plates or bowls you need to use. The options for plates can be funky or classy, depending on what style you're going for.
2. Good Glassware
You can keep things simple with clear glassware for your guests, but if you want to have some fun, there are . If you want a specific feel for a celebration, holiday or theme party you can find lots of online inspiration. If you want a boho or vintage vibe, you can try using mixed styles or colors of glassware. A great place to find them is at antique or second hand stores. If you want something that's formal but fun, try picking one colour or shape.  
3. Table Decor
When it comes to adding style and personality to your table the decor is where you can really pack a punch. Between candles, placeholders, flowers for centerpieces any of these options will add a real touch to the dining experience. and no matter how you set things up it will still look good. Make sure to not go overboard, keep your food the feature and make sure guests can still see each other and access things on the table.
4. Layer the linens
Linen on your table like tablecloths and placemats are a great way to bring in texture and texture to the dinner party table. You can also consider layering different ones for a nice subtle effect, especially if you want to use neutral tones. Another thing to consider using are napkins to bring in some character and depth to the table.
5. Be aware of cookware
If you're doing a buffet style or family style dinner, a few nice pieces of cookware can help you with not just cooking the meal, but displaying it as well. Take a look at some personal chef favorite cookware for inspiration on what you can use to make a delicious meal and impress your guests at the same time.
6. Consider the menu
You should definitely plan your meal ahead of time, and your dinner table should be appropriately set for the kind of meal you're serving. If you don't want to do it yourself or feel overwhelmed, consider hiring a . Many companies offer services from chefs, servers, planners and designers to help create the perfect event for you.
These are just a few small ways to amaze your guests and enhance their dining experience. Consider utilizing these tips for the next time you're celebrating with your friends, families or neighbours.