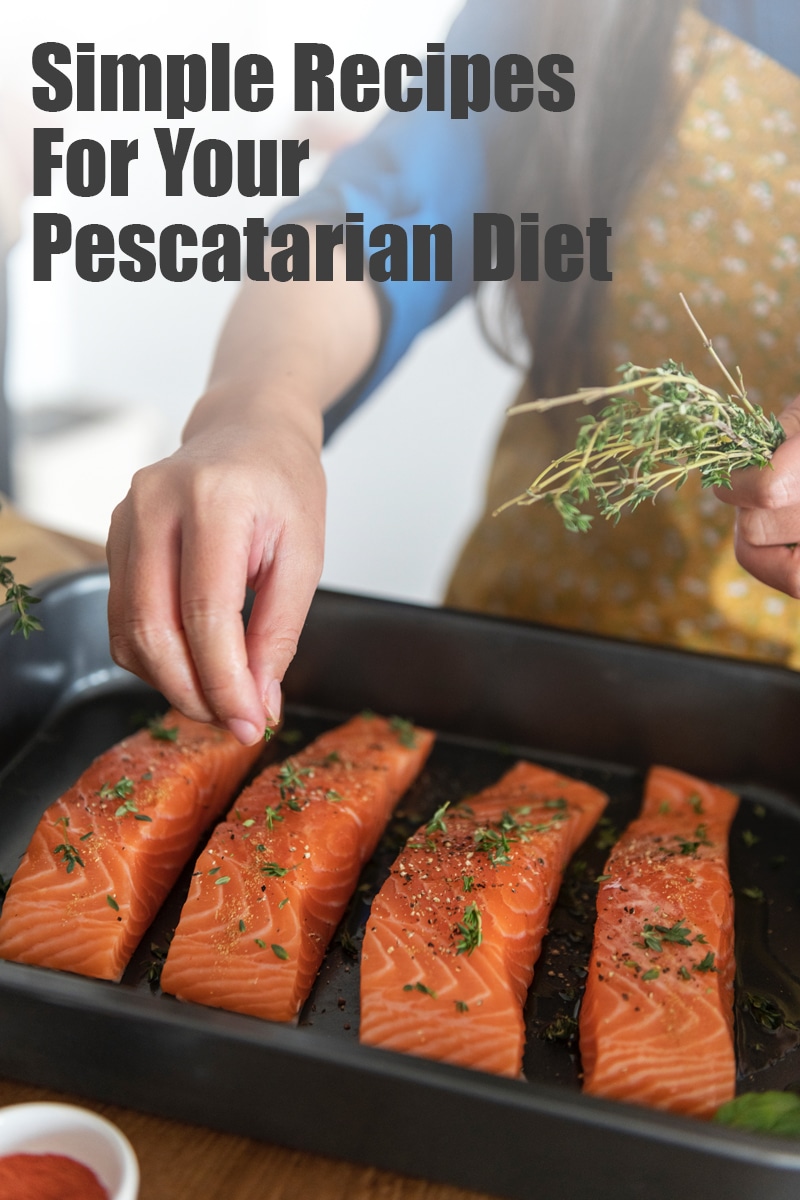 When it comes to a healthy lifestyle, there are tons of diets out there that allow you to try to achieve the "better me" version of yourself. You may already know about the Atkins diet, Mediterranean diet, veganism or even vegetarianism. You may not be familiar with it but there's another diet out there that seems to be interesting nowadays — pescatarianism. It's a vegetarian diet with a twist because it includes fish and seafood. Remember, pescatarianism isn't just about eating veggies, but it's also about fish. To ensure a healthy dose of fish and vegetables, here are a few simple recipes perfect for your pescatarian diet.
Spicy Sashimi Tuna Salad – Are you a sashimi lover? If so, this pescatarian dish will surely satisfy your stomach. The spicy flavor makes the raw tuna extra flavorful. Try this recipe, and you'll get the most out of your diet.
Tuna Nachos – This dish may not sound like the tastiest recipe in the world — but it's definitely worth a try. With tuna on top, the veggies and the savory tastes of wasabi mayo and Sriracha sauce will make your dinner extra special.
Teriyaki Salmon Bowls – It's a bowl of indulgence you'll want for your dinner. With teriyaki sauce, salmon is perfectly baked together with some fresh broccoli. Usually served over rice and other veggies, Teriyaki Salmon Bowls are something you shouldn't miss for a pescatarian diet.
Tilapia Fish Tacos – Remember, fish can be a good source of protein. What makes this recipe indulging is the unique addition of the fish to a taco alongside with other veggies to complete its delicious taste.
Creamy Smoked Salmon Pasta – It's a quick dish to prepare together. Take all of these ingredients together — smoked salmon, peas and a creamy pasta sauce — just add to a plate to create a delicious pescatarian dinner every night.
Fresh Salmon Burgers with Lemon-Yogurt Sauce – You'll have a fancy bite with this unique style burger. It's a simple dish to look forward to because of its meaty salmon and the complementary sweet yogurt dressing.
Pan-Seared Tilapia – If you're a tilapia addict, this dish is the best for your pescatarian lifestyle. Served with some quinoa on the side, this good filet of tilapia is easy to make. So, treat yourself with this simple yet delicious recipe.
Nicoise Salad – After a long day, it's good to pamper yourself with this satisfying salad meal. Alongside some veggies, the canned tuna tastes like something from a gourmet restaurant. But, this dish wouldn't be perfect without the mustard dressing.
Egg Muffins – Being pescatarian doesn't mean just fish — right? Making these egg muffins to start your day right can be a fulfilling experience. You can incorporate all kinds of veggies you want for your diet, then top with some tuna. This bite-sized dish can also be a great snack throughout the day.
Mac N Cheese With Added Veggies – This pescatarian recipe has good nutritional value because of the cauliflower and spinach (or other veggies) within it. It's an easy-to-make dish that will keep you full until the evening.
Teriyaki Stir Fry – If you're living a pescatarian lifestyle, eating fish and seafood every night may be slightly expensive on your part. However, there's nothing to worry about here because this combo of veggies will keep you healthy — even on a budget.
Avocado Baked Eggs – Do away with the sugary cereal every morning with this simple and delicious recipe. Avocado with egg can be your perfect morning dish to start your day right. It's full of good fats that will make you perfectly healthy all day long.
Tuna Pesto Pasta – As long as you try not to overeat pasta, this classic dish will still keep your diet balanced. Preparing it involves minimal cooking time, and the ingredients are all healthy. That's why it's hard to remove this one from the list.
Greek Chickpea Salad – Chickpeas can be one of the best ingredients in a pescatarian diet. They are a reliable source of protein and are not expensive to buy. It's the feta and tomato sauce that tie the ingredients together, making this salad delicious.
Garlic Shrimp Zoodles – Tossed with zucchini noodles, the garlicky shrimp completes your low-carb dinner. It's a healthy 15-minute meal to back up your diet.
Vegan Red Lentil Curry – It's worth remembering that your pescatarian diet doesn't necessarily exclude vegan food. Lentils in curry can be your favorite food delight for dinner.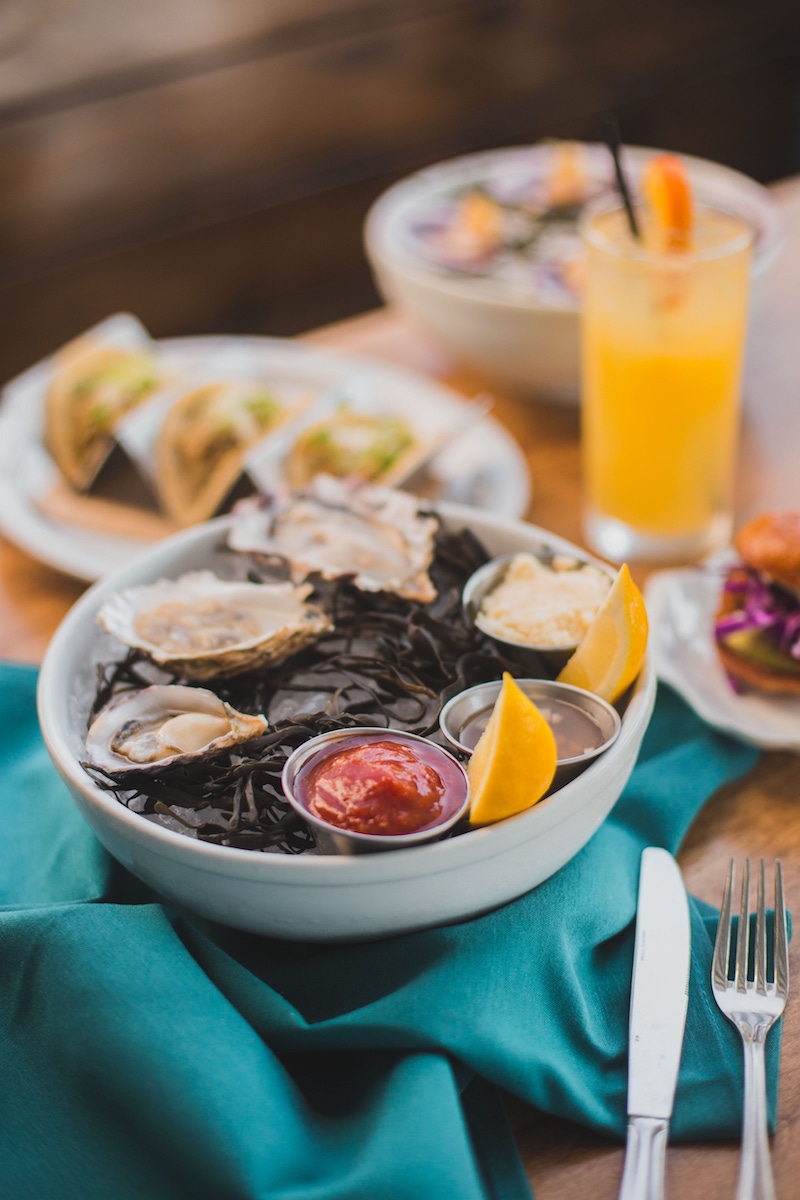 Salmon Kebab – Even if you're living a pescatarian lifestyle, you can still have your friends come over for a fun-filled dinner. Try these delicious salmon kebabs, which are excellent for any barbeque occasion.
Scallops Puttanesca – Your pasta meals couldn't get any better with this tasty dish. Mixed with black olives, tomatoes, and capers, these seared scallops are something you shouldn't miss in your diet.
Fish in Parchment Paper – If you want something unusual, this recipe will complete your pescatarian meal plan. Wrapped in parchment paper, the fish gets all the flavor you ever wanted. It's a restaurant-quality dish that is easy to make.
Carrot Hummus Cucumber Cups – This dish doesn't take too long to prepare. With salmon on the side, these cucumber cups are undoubtedly adorable and healthy. You'll make the most out of your diet with this promising dinner meal.
Fresh Sardine Fillets on Toast – If you want your diet to be budget-friendly, you shouldn't take this recipe off your diet meal plan. Sardines are full of Omega-3's which makes this an ideal dish to start the day. Prepare the sardines in the most innovative way by having them on toast.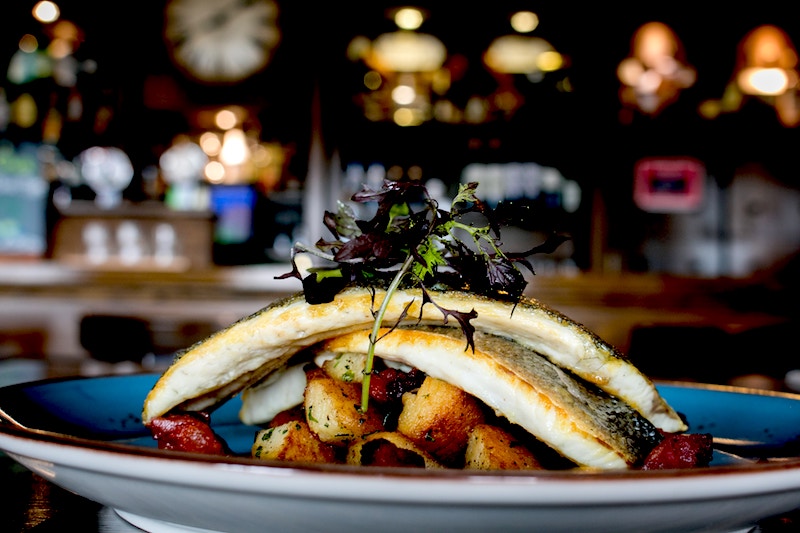 The Bottom Line
The pescatarian diet has been around for several years. But what makes this dietary decision amazing is the vast range of fish and seafood products in your meals. People with this lifestyle tend to get more nutrients and health benefits from seafood and veggies. Even if you're not a fish fanatic, you can still work your way into it by mapping out your diet for the coming weeks. So, try going pescatarian now and consider including these delicious and simple recipes in your life-changing journey.
Image Source: Unsplash.com
If you enjoyed this, then please further help me by FOLLOWING me on:
Instagram // Facebook // Pinterest // Twitter // Google+ // YouTube
If you cook this dish, be sure to tag your photo with this hashtag: #mygingergarlickitchen
Happy Cooking and Keep Sharing! 🙂