Getting your kids to help with cooking can be fun. If you introduce cooking to them at an early age, chances are you will help them develop a lifelong love of kitchen as well as skills which they can use throughout adult life. You will need to use your judgment to choose tasks which are suitable for your child, according to his age. One of the biggest concern is their safety in the kitchen, beyond that, it's trial and error which is actually all part of the fun.
You can start off with an easy recipe such as baking cookies and muffins, or you can try your hand at gingerbread man who is an all-time favorite among kids. There are a lot of variations of simple recipes specifically designed for children which are available on the internet, and they hardly take 10-15minutes of your time.
Children learn by using all their five senses, touching, tasting, feeling, smelling and listening. That is exactly why cooking activities are ideal for children because it stimulates all their senses. Children can also relate what they learn in school with cooking such as learning to count, measuring, textures, shapes, sizes, and temperatures (hot and cold). Cooking with your child is a wonderful bonding experience which helps them learn a few golden rules along the way, such as practice being patient, careful and creative.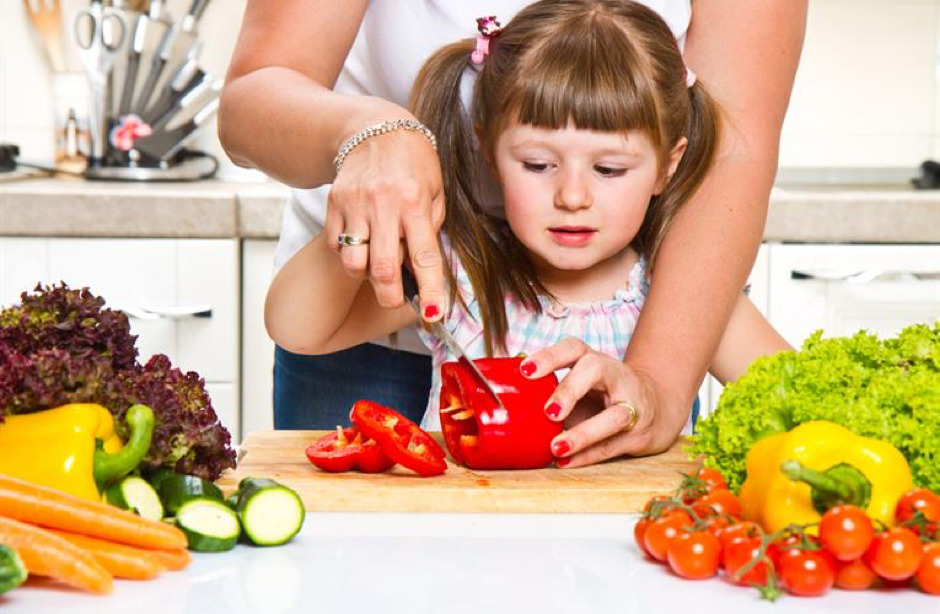 Halloween is just around the corner which is, even more, a reason to try scrumptious and scary treats with your kids. When children are asked to help to prepare a meal, they feel they are making a significant contribution to the world. It fills them with a sense of pride, self-confidence and gives them personal satisfaction. Because food not only nourishes our bodies but it also provides comfort and can symbolize love.
You can carve out the pumpkins or make cookie monsters. There is a lot of spooky recipes you can try this autumn. Cooking with kids should be fun, it should encourage them to try new flavors and eat well. At the same time, it should improve their kitchen skills along the way. There are plenty of tasks kids of all ages can help you with such as mixing the ingredients, holding the sieve, rolling out the dough, cutting shapes or even licking the bowl afterward. Always remember to encourage your child and thank them for being a big help.
And for those days when you simply don't have the time and are running late. You can easily distract your kids like I managed to do, with an RC toy while you cook up something quickly without any interruptions. It is a hell of a job to get the food in the oven when your children are running up and down the kitchen. I suggest having a look at RC Rank top reviews website which has all the information you need about buying a remote controlled toy for children of any age. I make sure to keep them stored until the next day when I need to cook again, so my kids are always excited to play with them again.
Cooking itself is art whether it's with your children or without them. Just remember to have fun even when new recipes don't turn out that great, the first time around.