How To Make Aloo Matar Dry Sabji | Sookha Aloo Matar Recipe | Potato Peas Stir Fry recipe with step-by-step photos. Potato Peas Stir Fry / Aloo Matar (आलू मटर) is a quick, spicy, and tangy north Indian recipe. It is very easy to make. Potato Peas Stir Fry is prepared with boiled potatoes, green peas, and spices.  Adding fresh green peas gives this preparation a lovely color and a great taste. This goes perfect as a lunch recipe.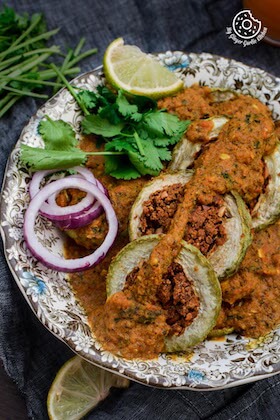 Learn how to make Besan Stuffed Lauki Curry | Bharwa Lauki (भरवा लौकी) with an easy video tutorial. Besan Stuffed Lauki Curry is a classic VEGAN and GLUTEN-FREE side dish made by stuffing the bottle gourd with a mixture of besan, peanuts, spices and then served with a rich and creamy tomato based gravy.
Entertaining guests in your home is something that many homeowners look forward to, and will even spend a fair of amount of time preparing for. You want your guests to feel comfortable and welcome, and to want to come back again. One of the best ways to wow your guests is to serve them a meal or snacks, which provides you with the opportunity to go the extra mile where food presentation is concerned.
read more…