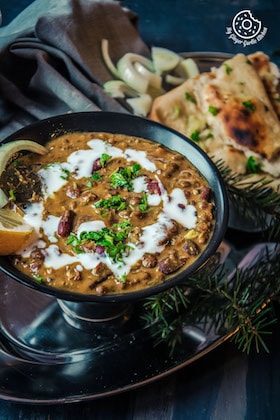 Learn to make Restaurant Style Dal Makhani Recipe | How To Make Punjabi Dal Makhani Recipe with the step-by-step video tutorial. Dal makhani aka 'maa ki dal' is a side dish which is well known for its silky, melt-in-mouth texture and the classic and aromatic flavors. In simple words, I can say that this is one of the most exotic recipes from the Punjabi cuisine.
Who wouldn't love a bowl of warm dal makhani topped with cream/ghee. Pair it with some hot naan to make it an ultimate comfort food. read more…
Learn Exquisite Rajasthani Dal Dhokli Recipe-  Whole Wheat Flour Dumplings Cooked With Seasoned Lentils recipe with simple step by step photos. This is one of the most famous & traditional rajasthani dishes.
Unique Italian Cooking Techniques
Italian cuisine is simple—but that does not mean it is easy. Fresh, high-quality ingredients meet seasonally adaptable recipes to create the Italian favorites so many of us love. Add in a few cooking techniques unique to Italy and we're on our way to truly Great Italian Food, even if our home cooking is unlikely to match our favorite Italian restaurant any time soon. read more…
Learn how to make Best Samosa Recipe | Indian Punjabi Samosa Recipe with a simple and easy video tutorial. Samosa is a flaky savory stuffed pastry.  Samosa is one of the most popular Indian snacks/appetizers which has its worldwide fame and its own huge fanbase. This is the best aloo samosa recipe you'll ever need to know. read more…