There are two ways to buy ingredients for the meal you're craving for - meal kits and grocery shopping. Which is better between the two? What makes meal kits or grocery shopping worth it?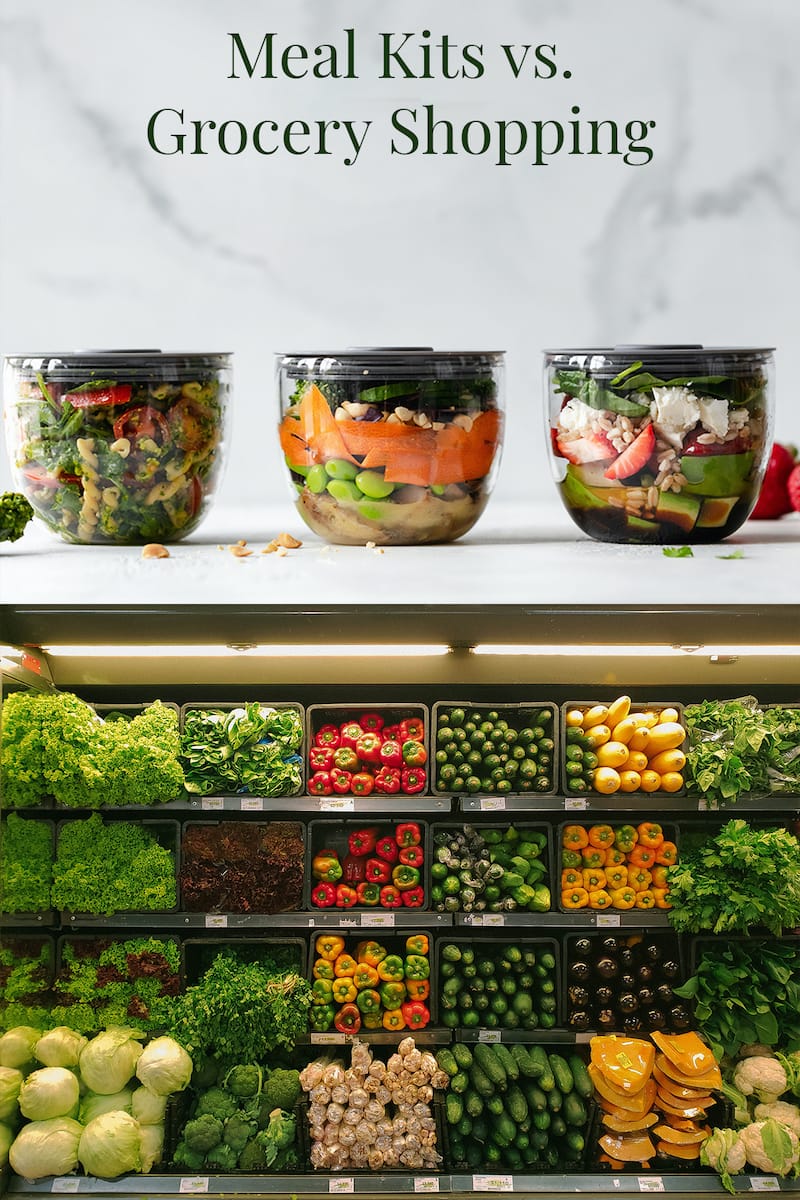 Meal Kits vs. Grocery Shopping
There are two ways to buy ingredients for the meal you're craving for - meal kits and grocery shopping. Which is better between the two? What makes meal kits or grocery shopping worth it? 
In this guide, we have gathered all the essential information about these two choices. 
Meal Kit Delivery Services 
Meal kits have been recognized as the go-to option for many foodies. Made with the client's unique taste buds, meal kit delivery services are a combination of healthy ingredients in seamless and fun portion sizes everyone deserves. 
Before, we needed to spend an hour or two in meal prepping. But it has never been more comfortable and more convenient with a subscription service, such as Sun Basket, Blue Apron, or Hello Fresh. 
With meal kits service, preparing meals only takes around 20 to 45 minutes. Whether vegan, Paleo, or gluten-free, every menu option is tailored to your specific diet needs. 
Over the past years, meal kits have changed into what they are now. Most meal kit services now include a vast collection of meal options in many different styles - from classics to Mexican or Asian style meals. These include , , and diabetic-friendly diets. 
A lot of people are afraid of ordering meal kits because of the cost. Good news! They are priced competitively. While the pricing differs on meal kit delivery services, you can indulge in a festive eating session while saving some cash over time. 
More than the competitive rate, meal kits are only packed with natural and fresh ingredients that can reach and exceed your nutritional needs. Most recipes are vitamin and mineral-packed, using different types of healthy vegetables. There's enough content of calories, protein, or fiber, helping you eat balanced meals. 
Let's admit it - Finding the right diet does not happen overnight. It takes time and effort. Meal kits offer an easier way to help you maintain your diet - whether you are vegan, vegetarian, pescatarian, or on a gluten-free diet. 
Why Should You Choose Meal Kits? 
Meal kits are developed for people who want to cook exciting foods at home. Here are the benefits of using a meal kit delivery service: 
Meal planning is not easy, especially for beginners. This is where meal kit delivery services can help avoid any guesswork. Subscribing to a meal kit plan provides healthy and nutritious meals designed by professionals. 
Available at a Good Price 
Meal kit service has been a trend for decades now because of its fair and competitive price. Meal kits prices can range from $5 to $13 per meal, depending on your preference and needs. You can enjoy delicious meals while saving dollars. 
Organic and Natural Ingredients 
All meal kit plans we tried offered an excellent quality of ingredients. Some are even available with organic and sustainably sourced produce. Veggies and fruits are farm-fresher from local farms, making them last longer than expected.
With many meal kits, the meats don't have growth hormones or antibiotics. Other ingredients are FDA-approved and GMO-free. 
Customizable Delivery Date 
Meal kit service can deliver your weekly dishes straight to your doorstep with great flexibility and convenience when it comes to your delivery day. Moreover, since meal kits arrive in a cooled packaging, you don't have to be home to get your delivery. 
Cons
Meal kits always arrive in a box with insulation materials and ice-packs. To keep ingredients of the meals fresh, many are vacuum-sealed or come in plastic or paper bags. Sauces and other individual elements are no exception as well. 
Not all Meals Can Boost Your Appetite
Although you can choose each recipe, there is always a chance of running into a meal you don't like. 
Luckily, in our days, most meal kit service offers such a vast selection of meals, the chances of not finding something you would love to eat are relatively low. 
More Meal Related articles might want to check out: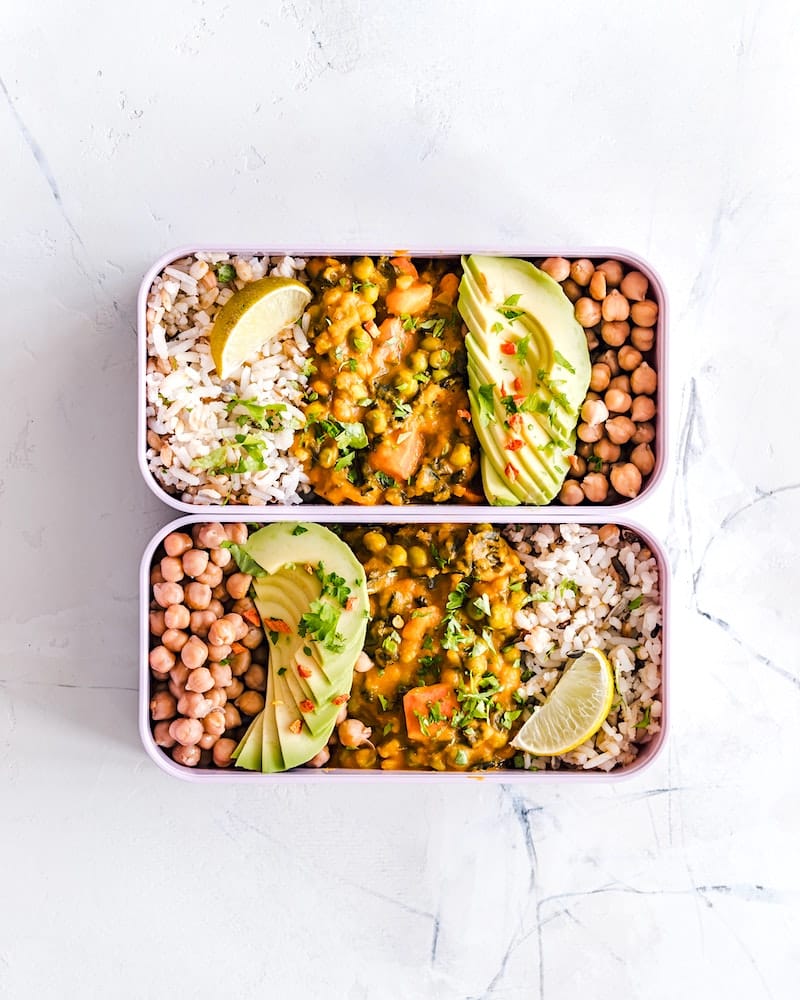 Image source: unsplash.com
Grocery Shopping 
Many people in the US shop in grocery stores and prepare their favorite food at home. But others dine-in at restaurants and fast-food chains, just because grocery shopping requires a lot of time and effort. 
From seeking out recipes to preparing ingredients, grocery shopping can be inconvenient for those with a hectic schedule. Meal kits, on the other hand, consist of ready-made and easy to follow recipes. 
But don't underestimate the advantage of grocery shopping.
Why Should You Buy Your Recipes in Grocery Stores? 
Yes, meal kit service is ideal for those who are on a tight budget. But grocery shopping is the same thing, especially when you buy in bulk. While the process is exhausting, you can expect more significant savings. 
Before you make a purchase, visit different stores and compare the prices. But don't compromise the quality and freshness of every product you buy. Also, don't be tempted to pick the cheapest options. 
Grocery shopping gives you access to compare different products. When doing your grocery shopping alone, You can pick top quality veggies, fruits, herbs, spices, meats, poultry, dairy, eggs, and other products.
Drawbacks
Similar to meal kit delivery services, shopping in grocery stores also has disadvantages. Some of them are highlighted below: 
The meal kit service only delivers what's needed to prepare a few dishes. 
Grocery shopping, on the contrary, is far different. Since it would be more cost-effective to buy in bulk, the risks of food getting spoiled are higher than ever. This might be costlier than you've thought. 
Of course, not everyone has enough time to explore grocery stores and find necessary recipes. It is exhausting that it requires a lot of effort and patience. In a meal kit service, recipes in portion sizes are delivered straight to your doorsteps. 
Which Is Better Between Meal Kits and Grocery Shopping? 
Both have pros and cons. Spend time to study your needs before coming up to conclusions. As experienced meal kit customers, we can say that meal kits are a great way to learn new cooking styles and taste new things at your home's comfort. 
Meal kit recipes tend to be very easy and fun to cook, and the result is usually tasteful and enjoyable to eat.