Airline catering is a big industry that has been around for over 100 years. Airline meals are meant to keep a passenger engaged and help manage the discomfort of the flight. Airline food can range from simple, one-tray meals to complicated course meals.
These meals are prepared by professionals who deeply understand the science of making food that will be consumed thousands of feet above the earth.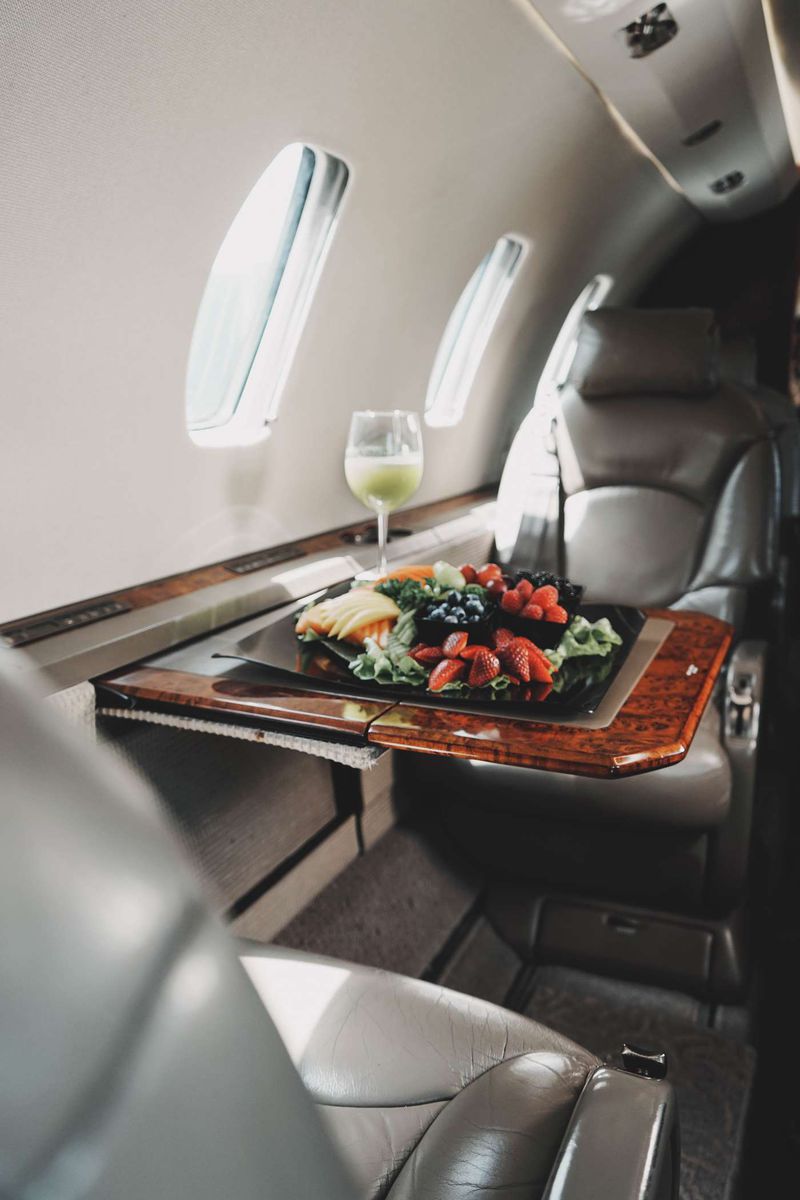 Image Source: Unsplash.com
The airline catering industry is wide, with millions of caterers and thousands of companies. Other airline food service personnel include kitchen cleaners, food preparation agents, food items sourcing workers, dish room workers, kitchen helpers, etc. They help source for, prepare and serve the food. Some of these professionals work off the plane, while others work in flight. Hence, the demand for great airline food personnel has become so competitive that you can easily find without breaking a sweat.
Despite how much you think you know about airline foods, some things are still mysterious. To better enlighten you, we collaborated with airline catering experts from job aggregator Jooble to collate some interesting facts about airline catering.
General Facts About Airline Catering
There are some things you will never believe about airline catering. They just don't align with what you have learned earlier before. So, what myths do you have about the foods served on the aeroplane? Let us break some of the myths with unbelievable facts!
You Cannot 'Cook' On The Plane
You probably have had an airline company brag about their travel chef to you. This is a common tactic they use to get customers, especially for business class and first class. Therefore, you probably thought the meal you ate on your travel was prepared by a chef on the plane. However, that is not true.
For safety reasons, there are no kitchens on aeroplanes. Instead, the foods are prepared at a catering facility in the airport and loaded into the plane. The foods are packaged from the facility and frozen on the plane until they are ready to be served, where they will be heated inside the oven using compressed air.  
Airline Catering Is An Industry On Its Own
This industry debuted in 1919 when the first ever airline meal was served on Handely-Page London to Paris flight. Currently, the airline catering industry was estimated at over $19 Billion in 2022, and is projected to reach over $33 Billion in 2030.
The Food Taste Is Different From How It Is Prepared
The airline food tastes different from how it is prepared. This is because at 30,000 feet above the earth, the air in the cabin is drier, reducing the moisture. This, in turn, reduces our sense of taste, making it possible for salty food to taste normal. Therefore, airline foods are prepared to be extra salty, sugary, and spicy, as they will taste bland otherwise.
However, the taste of savouriness, which can be found in food like kimchi, tomatoes, seafood, mushroom, broths, etc., is never affected by the reduced moisture. Wondering why airline meals are packed with tomatoes and why tomato juice is an excellent option on air? You have your answer.
The Food Is Not Exactly Fresh
A quick heartbreak here; the food you ate on your last plane trip was not prepared a few hours ago as you thought. It might even have been prepared up to five days ago. There is no need to retch; food safety guidelines permit airlines to freeze food for up to five days and confirm that it will still be as good, tasty and fresh as it was when it was prepared.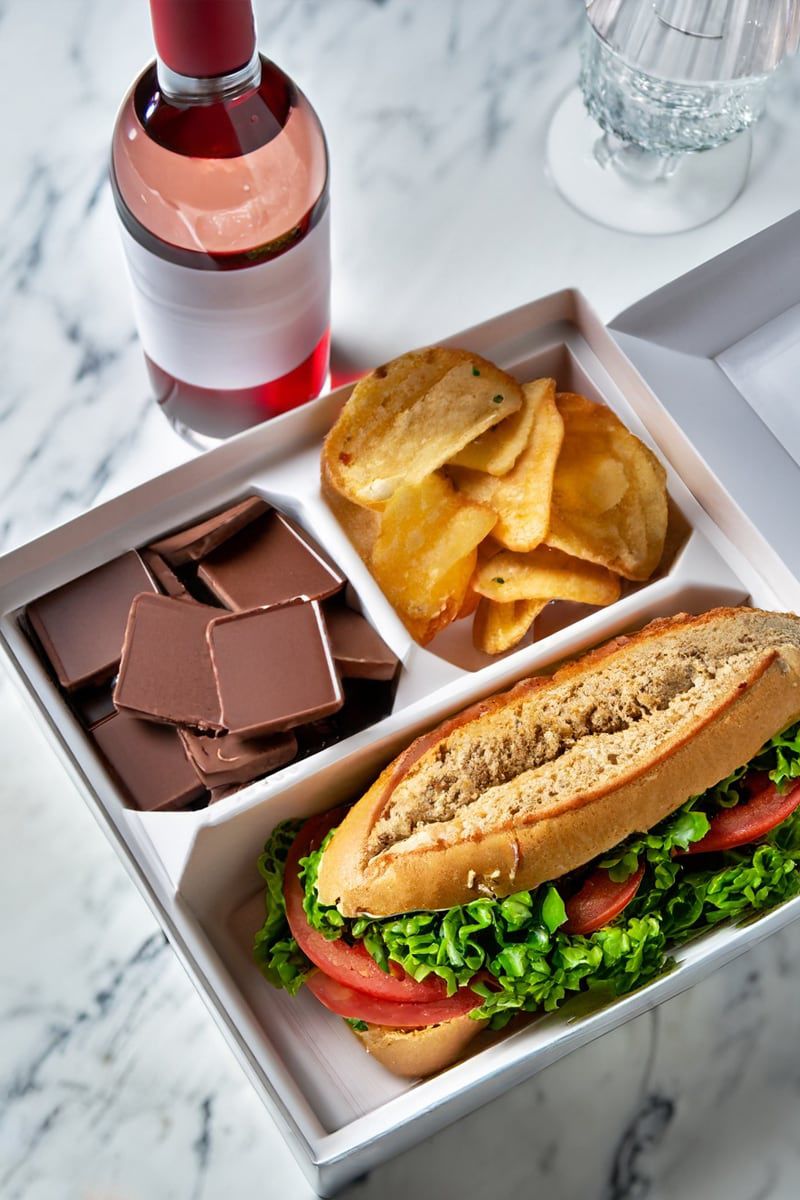 The Meal You Are Eating Has Been Decided On Months Earlier
Another fact with the airline meal is that the airline company knows what you will eat today, months ago. This is because airline meals are usually decided on months earlier, with a comprehensive meal plan written out.
Are you shy to have more snacks after the first one you have been served? You don't need to be. There is no snack ration for people on the plane. Therefore, you can have more than one.
Airline Water Isn't Always Healthy
Drinking water from the aeroplane is unhealthy, except if it is bottle-sealed. Tests on airline water show that they can contain bacteria, microbes, and coliform. Hence, it is not advisable to drink them as they can take a toll on your health. This also applies to hot drinks like tea and coffee as they are made with this water.
The Foods Are Not Only Available On Planes
Do you know that you can buy in-flight food from black markets? Yes, not all the foods made for consumption on the airline are consumed, and some find their way into the black market. This is more common in India. Some of these foods are stolen by employees and sold to people to sell on the black market.
However, buying airline foods on the black market can be disgusting as some might come from the trash.
In-Flight Meals Can Affect Your Weight-Loss Journey
Oops! It does not exactly affect. However, studies have shown that people consume more calories when on air than they normally do. This has been traced to many causes, including the meal's high salt and sugar content, which can lead to cravings.
Pilot Have Different Meals
Fun fact, your two pilots will not eat the same food. This is to prevent both pilots from getting sick at the same time. Although it is highly unlikely for food poisoning to happen on the plane, prevention is always better than cure.
Facts About Business Class Meals
A business class ticket is about three times that of the economy class. Although there are known perks like comfortable seating and lounge waiting, the difference extends to the meals too.
The Food Is Actually Different
The food in business class reflects the money paid. It is higher in quality and quantity than the one served in economy class. A multi-course meal is offered, and they use real cutlery instead of the disposable ones that the economy class uses.
You probably want to board Qatar airway's business class because you look forward to tasting Nobu Matsuhusa or Vineet Bathia's food, right? The truth is they are not the ones that cook these foods. Airlines entice business-class clients by promising them the service of celebrity chefs. However, neither can they take these chefs on board to cook, nor can the chefs stay in their catering facilities. However, the chefs can help them plan the meals and write the recipe.
Unlike economy-class meals served on a tray, business-class foods have varieties. They give you at least two meal options, and you can have up to three. The meals include different leal types like gourmet, full-course, and signature meals. Also, there are many beverages, alcoholic and non-alcoholic wines, beer, liquor, whiskey, and fresh fruit juice to choose from.
The Worth Is More Than The Cost
If you love comfort, privacy, and good food, you should consider business class traveling. Your extra payment guarantees priority boarding, good and comfortable seats, lounge access, amenity kits, better food option, dedicated overhead space for your luggage storage, and priority deboarding. When all these perks are calculated together, you will learn that business class and its meal are worth more than the cost.
Conclusion
Airline catering is a big deal in the aviation world, and the food is a major part of ticket costs. With the increasing internet exposure and Instagram travel pictures, airlines are doing their best to ensure their clients get the best, which can help them get more clients. However, there are some undisclosed facts about airline food. Some of these facts are funny, some noteworthy, some health-related, and some are just ordinary. This article has discussed ten general facts about airline meals and five facts about business-class foods.