Inflation is truly a top-of-mind issue these days. Now more than ever, we need to watch how we spend on essential needs of daily life.
Food is an area where we are feeling the pinch the most. We need food, but it is becoming more and more expensive. We need to avoid waste and maximize the foods we buy.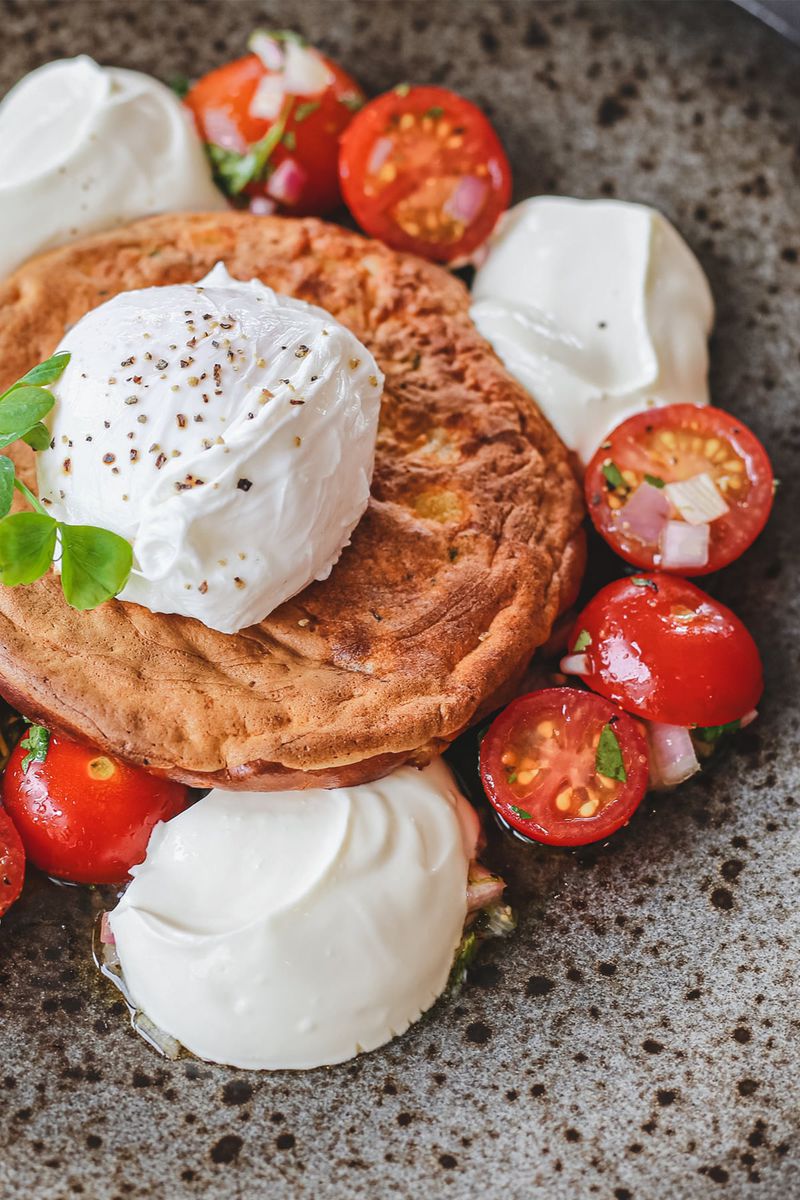 Sour cream is one of those staples.  However, we usually don't finish the tub of sour cream, and sooner or later, we may have to throw it out.
Can You Warm Up Sour Cream?
If you are wondering if you can warm up sour cream and can use sour cream in hot dishes, the answer is yes but with some caution.  Check out this great article answering your question on . We have put together three delicious recipes where you can use up left-over sour cream.
1. Bacon & Pea Pasta Salad
Sour cream is a great substitute for mayonnaise in pasta salads.  In fact, nutritionally speaking, sour cream would be more nutritious and less processed than mayo.  So, think of using that left-over sour cream for a nice pasta salad.
Here we have a bacon & salad as a refreshing lunch main course or a side dish to any grilled fish or meats. The bacon or pancetta gives it a smokey flavor, while the peas add crunchy green goodness to make it an excellent healthy meal option.
For this, you will need the following ingredients:
Pasta (I like bow-tie pasta) - 250 grams

2 cups of frozen peas

100 g of pancetta or bacon

1 lemon zested and juiced

¼  cup of chopped parsley

1 teaspoon of fresh dill

1 dollop of mayonnaise (optional)

1/4 cup of sour cream

1 teaspoon of crushed garlic
Instructions:
Cook the pasta and the peas in boiling salted water and cook the dried pasta for about 4 minutes until it is al-dente

Drain the pasta and rinse with cold water to stop the cooking process

In a pan, fry the pancetta or bacon until the fat has rendered and the bacon bits are browned. Then let it cool.

In a bowl combine half the pancetta, sour cream, crushed garlic, lemon juice, and zest, and mix it all well.  Then add in the peas and pasta and the rest of the bacon/pancetta
This quick and easy delicious recipe is perfect for any weekday or weeknight.  The sour cream and the lemon go well together and give a nice tangy taste that will bring the entire dish to life.
2. Smashed Potatoes with a Garlicky Sour Cream Sauce
There is one recipe that is smashing through social media clips everywhere these days, and it is aptly called - smashed potatoes.
The smashed potatoes recipe is a fantastic innovative variation on the classic - except that it is more delicious.  This makes a great side dish or a dish to bring to a brunch potluck or a holiday party at work.
The part that makes this potato dish so delicious is smashing boiled potatoes and letting the steam evaporate before air-frying them.  Left-over sour cream also makes a great dip for these hand-held morsels of greatness.
Here is the recipe:
Ingredients:
1.5 pounds of baby potatoes

1.5 teaspoon of salt

1 teaspoon of fresh ground black pepper

1 teaspoon of garlic powder

Chopped green onions

Olive oil

5 to 6 generous dollops of sour cream

1 teaspoon of lemon juice and a bit of lemon zest

A handful of chopped parsley (or your flavor of choice)
Method:
Boil the potatoes whole for about 10 minutes and drain the water, and set the potatoes aside to let the steam evaporate

Take each potato between a dish towel or paper towel and smash gently. The idea here is to flatten the potatoes and yet the potato is put together

In an air-fryer, take the potatoes, drizzle with olive oil generously, and sprinkle with garlic powder, salt, and pepper.

Then air-fry for 10 minutes at 450 degrees until you see the edges of the potatoes crisp up
To make the sour cream dip:
Whisk together the sour cream, salt, pepper, and a dash of garlic powder with the lemon zest and juice and the herbs
Once the potatoes have cooled a little bit, serve them with the dip dolloped over them.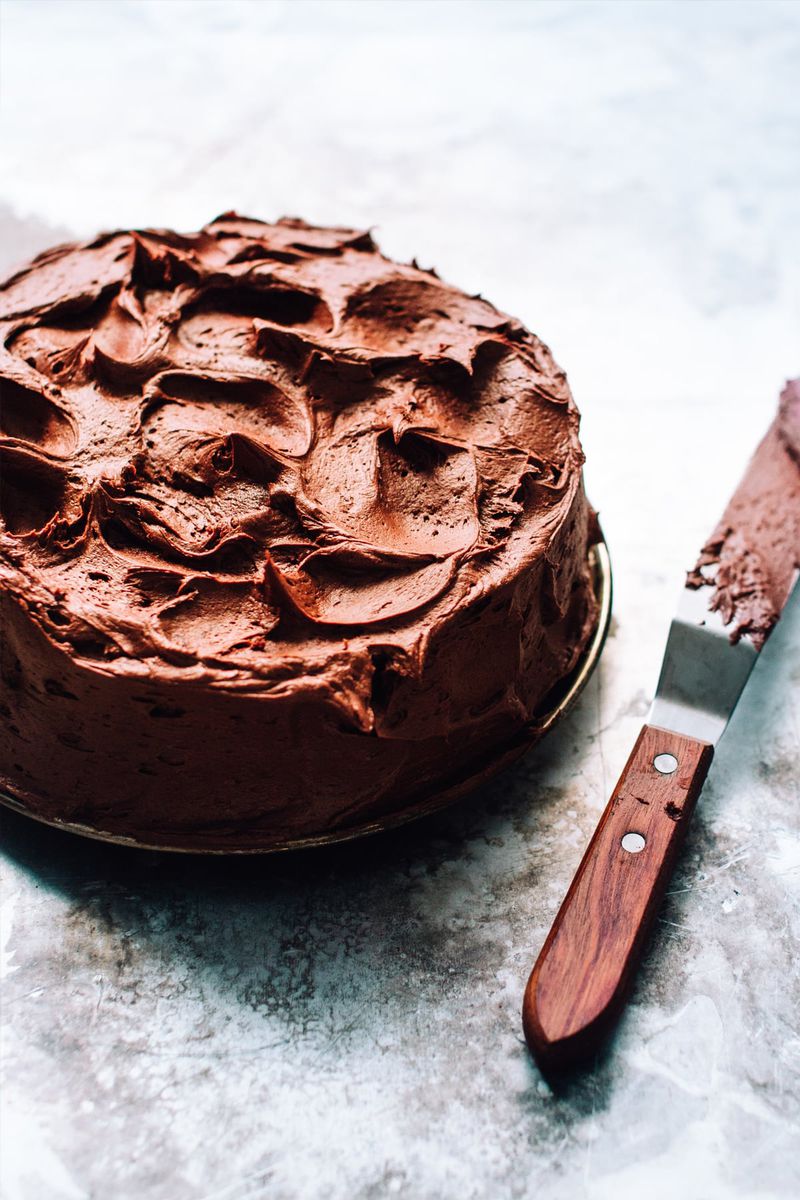 3. Chocolate Cake with Sour Cream
Don't let the word "sour" in sour cream fool you about its use.  Yes, sour cream is an excellent ingredient to add tangy creaminess to any savory dish. However, sour cream can also be a perfect ingredient for sweet dishes.
The rich creaminess and the moisture level of sour cream make it an excellent fit for baking as well. In fact, baking is a great way to use up left-over perishable staples in your fridge - from leftover eggs, cream, cheese, milk, and even sour cream.
If you are not big into baking, this is for you.  With the prices of baked goods in cafes and bistros going up rapidly these days, it makes more sense than ever to start baking your own pastries, cakes, and .  Not only will you satisfy your sweet tooth by doing this, but because you know exactly what ingredients go into each treat, you will be able to clean up your diet, lower your sugar intake, and make healthier options for baked goods.  So, put down the car keys for the drive-thru line at the cafe; instead, pick up a spatula, and let's get to baking.
Here is a quick and easy chocolate cake recipe that you can use up for left-over sour cream - Sour Cream Chocolate Cake.
For this delicious cake that is perfect for coffee time or to bring to your next potluck party, you will need the following ingredients:
Ingredients for Sour Cream Chocolate Cake
Wet Ingredients:
1 cup sour cream

2 eggs

¾ cup of olive oil

2 teaspoons of vanilla extract

1 cup of very strong great quality coffee - pick your best blend for this

Optional: cream cheese or chocolate frosting
Dry ingredients:
1 cup (250 grams) of all-purpose flour (sifted)

1.5 cups of sugar (or sugar substitute equivalent to the sweetness of 1.5 cups of sugar)

¾ cup of cocoa powder (unsweetened)

1 teaspoon of salt

2 teaspoons of baking soda
Baking Method:
Preheat the oven to 300 Fahrenheit, grease a 13 x 9 inch baking pan, and set it aside.

Next step: sift the dry ingredients together in a large bowl that will fit the wet and dry ingredients and make the batter

In a smaller bowl, whisk together the eggs, sour cream, vanilla extract, and olive oil until it is mixed well together

Then pour the wet ingredients into the dry ingredients and mix well until a cake batter is formed.

Then add in the hot coffee and mix well

Then pour the batter into the baking pan

Bake the batter in the pan for about 50 minutes.

Check with a toothpick in the middle of the cake; if it runs clear, you know the baking is complete.

Remove and cool before serving

Optional step: you can frost the cake with a frosting of your choice once the cake is completely cooled.
This cake is excellent for coffee or tea-time treats or as a dessert. If you replace sugar with natural sweeteners like stevia, you will have a completely sugar-free dessert.
Enjoy this delicious cake with or without the frosting.
Should You Buy Fat-Free or Full-Fat?
An age-old question comes up when discussing dairy products - whether you should buy a fat-free or full-fat version of your cream, milk, yogurt, or sour cream.
We decided to drop in our 2 cents into the debate.  The debate about fat content is centered around whether it is healthier to consume lower fat-content foods and ingredients to manage one's weight or lose weight.
Recent studies suggest that full-fat food is better for our health than fat-free.  The reason behind this comes in two folds:
In its original fat content, Dairy is more stable to ship and refrigerate. This means producers don't need additives or sugar to extend the dairy product's shelf-life. So the product is less processed - which is always better than processed.

Full-fat dairy signals satiety to your brain faster, which means you will consume less food to feel full. This is why full-fat content dairy is actually going to help you get leaner and trim the body fat.
Conclusion
There you have it; we have provided you with three versatile recipes to use up your leftover sour cream.  We encourage you to look into better ways to use up everything you buy at the grocer.  Data suggests that North Americans waste about 30% of all the food they buy.  Ironically, the cost of food in many parts of the world has also increased by as much as 30%.  Just imagine if you reduced your waste to 0%, you would not feel the pinch of food inflation as acutely.  All the best!