Summer is just around the corner, and that means long evenings, lazy summer , and plenty of sunshine to enjoy. It is important to stay safe while enjoying the sun. When having fun, it is easy to forget about vital safety tips such as sunscreen and hats and to get carried away with enjoying the weather. Here are some top tips to help you stay cool, and make the most of the warmer days!
Stay Hydrated
Making sure you are hydrated is one of the most important things to do as the temperature rises. Drinking enough liquids such as this , or is really a good option during the hot months of summer when you don't feel like eating anything. The heat will make your body produces more sweat than usual, and it is essential that this is replaced periodically throughout the day.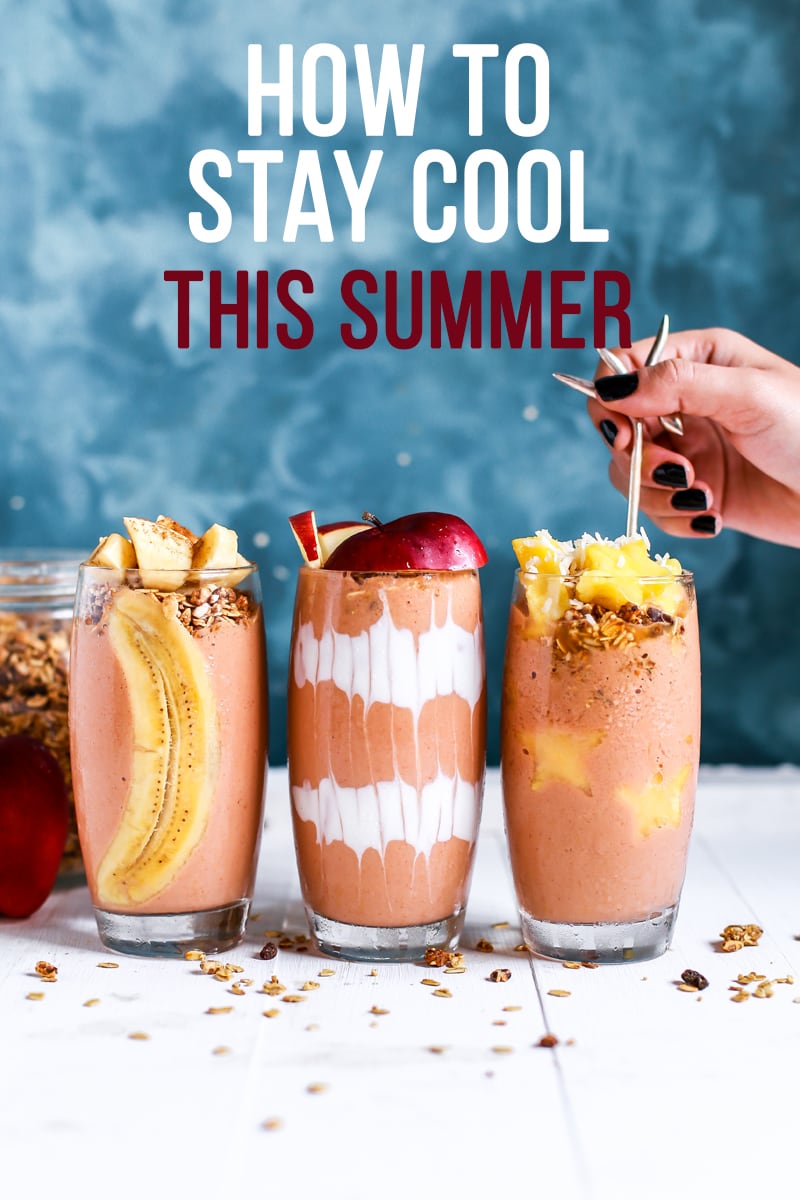 Set the alarm or reminder on your phone, and keep a reusable bottle close by throughout the day to remind you to take a sip. If you are heading out for the day, make sure you pack extra water in a cool bag with ice packs. The last thing you want is to be lost or stuck in traffic without a good supply of hydration.
Keep Cool From The Inside
As well as water, it is important to help your core temperature stay the proper temperature to prevent overheating. Treats such as or can be ideal for this. You can add ice cubes to your ingredients, and these are a great way to keep your temperature down while enjoying a delicious snack. To be prepared, invest in the best quiet blender and make a day's worth first thing in the morning—this means you just have to reach into the fridge when you need a cooldown!
Think About Your Clothes
As the mercury rises, hemlines tend to get higher and sleeves shorter. Be careful that you are not wearing anything too tight or sticky, however, as this can raise your temperature and make you feel more hot and uncomfortable. Instead, opt for natural fabrics such as cotton, and choose designs which do not hug the body tightly. It is also a good idea to avoid black—it tends to attract heat and can leave you sweltering. 
Remember Sunscreen
Like drinking water, applying sunscreen needs to be a constant habit when you are enjoying the sun. It is especially important to remember to reapply when you have been in the water, even if the brand claims the product is waterproof. 
Don't forget to cover your face and the backs of your hands during the application, and always use the highest possible factor for your skin. Children will need reminding to cover up, and it's good to help them develop this habit to last throughout their lifetime. 
Stay In The Shade
The hottest part of the day is generally between 11 am and 3 pm in most areas, and it is a good idea to try and stay out of the direct heat. Pick a shadier area to play or work, and be prepared to move with the sun. While it may be tempting to lay under the full beam of the baking hot sunshine, this increases your risk of sunstroke and overheating; it is best to enjoy the sun sensibly.
Image Source: Unsplash.com