Although turkey recipes are common for Thanksgiving, you must turn it into an extraordinary recipe to make the most out of this special occasion. Whatever the flavor is, a roasted turkey tastes better when you make it extra special.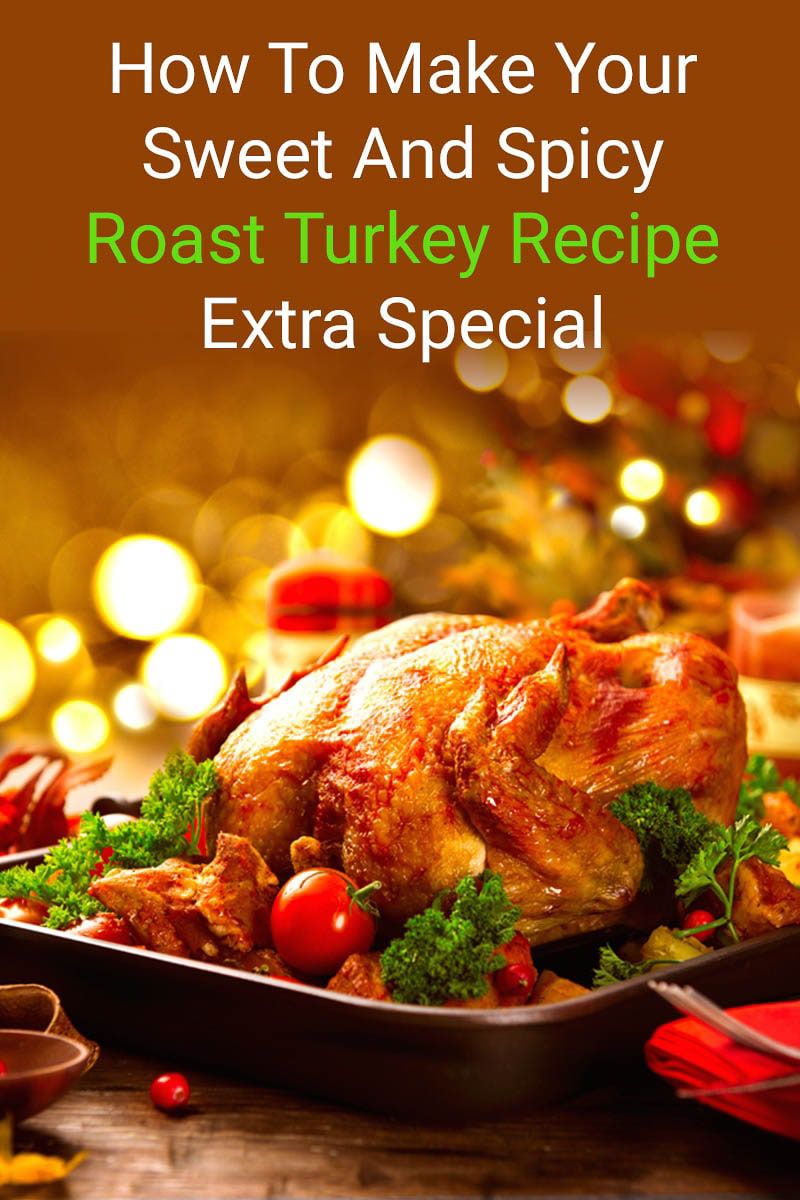 When serving turkey to people whom you're grateful for, a sweet and spicy turkey recipe is one way to show your gratitude. Here are ways on how to make your recipe extra special:
1. Choose the Best Turkey
What's more special than food that you personally flavored and prepared, right? Remember the times you went the extra mile to buy the freshest ingredients for your loved ones. Similarly, that's what you should also do for your turkey recipe. 
Buying a ready-made turkey is not only ordinary, but people won't be able to taste the true meaning of Thanksgiving. Instead, buy fresh turkey from trusted farms like . 
You may want to consider these tips when buying a turkey:
Choose Fresh Over Frozen - Following the National Turkey Federation's guideline, you can call a turkey fresh when it's kept at a temperature higher than 26°F. So if you see a turkey kept in a chiller with a temperature below 26°F, then it's a frozen turkey, not a fresh one. You may be thinking why fresh over frozen is better. Well, fresh turkey is better simply because it has a deeper natural flavor and meaty texture. The flavor is better because fresh turkeys have more moisture than frozen ones. 
Keep It Natural - These turkeys have not been exposed to additional colors or artificial ingredients. Choose the natural-labeled turkey, so you can sprinkle those herbs and spices for an extra special taste. 
Be Prepared With The Right Ingredients - When you want to make it more special, you should prepare the fresh turkey properly. Doing this requires you to have the right tools, seasonings, herbs, and spices on hand. The tools will make your life easier, while the other ingredients will help bring out the best taste of your turkey. 
Thus, you must not forget these essential ingredients:
Kosher salt
Butter 
Light brown sugar 
Paprika
Cayenne pepper
Hot sauce
Honey 
2. Infuse The Turkey With Flavors
Now that you've got complete tools and ingredients, it's time to start preparing your turkey. This is why you need fresh turkey, so you can shower it with your magic ingredients.
One way to make a turkey flavorful is to brine it. Dry-brining is when you season the turkey before cooking by rubbing the seasonings onto the skin and meat. 
Here's how to create a flavorful dry-brining for your extra special recipe:
Cut the butter into cubes.
Mix or blend the butter cubes with the mix-ins like spicy honey, citrus zest, fresh herbs, garlic, paprika, cayenne, and other ingredients that will help make your turkey tastier. 
Roll the blended magic stuffing into a sheet of parchment paper.
Chill to make the secret ingredient firm up for at least two hours.
Before roasting or cooking the turkey, rub the butter with mix-ins underneath its skin. Doing so will keep the skin crispy and enhance the flavor of the turkey.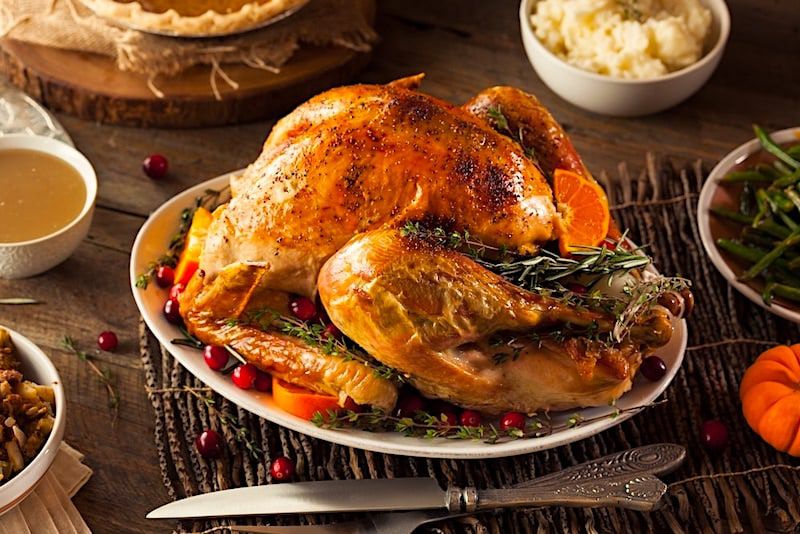 3. Brine It With Spices
For a more flavorful turkey, soak your turkey with your homemade brining mixture. Wet brining is similar to dry-brining, but the former uses water or solution. Wet-brining is when you soak your turkey into a solution before cooking. 
Forget that salt and water solution! Amp up your brining with your flavorful juicy solution. If you do this, then all parts of the turkey will absorb that flavorful solution you've made even after cooking.
Don't worry about how to do it as these tips will help you create a flavorful solution:
Use a vegetable broth instead of water to dissolve the salt.
Don't forget these herbs and spices: paprika, cayenne, dried and crushed rosemary, dried sage, dried thyme, ginger, honey, mustard, and onion.
Boil the ingredients on a large stockpot. Don't forget to stir.
Cool the mixture by placing it under iced water. 
Now you're ready to soak that bird in the mixture.Afterwards, chill it overnight for those flavors to settle deep within the turkey. 
4. Make Your Own Turkey Stuffing
You should personally prepare your turkey because of food safety purposes. The USDA does not recommend pre-stuffed turkeys from restaurants and stores due to the influx of foodborne illnesses. Therefore, to keep your family safe this Thanksgiving, stuff your own turkey.
Do these two tips when making stuffing to avoid foodborne illnesses:
If you want to use oysters, slices of bacon, and other raw seafood and meat, cook them first before stuffing them in your turkey.
Now it's time to make your traditional stuffing extra special by following these tips:
Shower Your Stuffing With Herbs - Well, again, you must use fresh herbs for a rich flavoring. You can use two or more portions of thyme, rosemary, sage, and parsley. To add some spice, sprinkle some cayenne, cumin, or ground chilis.

Boost Its Flavor With Sausage - To complete your sweet and spicy recipe, it may be good to use spicy or sweet Italian chorizo or sausage.  

Don't Forget The Veggies - Don't worry if you have a tight budget as you can still bring plenty of flavor to your turkey with onions and celery. Using them won't overpower the other ingredients but will give your turkey an aromatic sweetness. 

Butter It Up - Don't skimp on one stick of butter; add in another half! Extra butter will give your turkey a rich buttery flavor and golden brown crust stuffing.
Final Thoughts
However you want to cook your turkey, making it extra special is not that hard. All you need are the basics and essentials. Focus on the freshness of the turkey and its ingredients for a flavorful taste. 
Depending on your preference or what your visitors like, your choices of spices and herbs matter. If your guests want the turkey to be sweeter than spicier, then alter the number of spices you'll add. As long as the ingredients are complete and properly added, you don't need to worry about blandness.
Now that you're ready, you're on your way to making that sweet and spicy turkey recipe of yours extra special!