Potatoes are straight-up amazing. From gnocchi, french fries, and potato chips to buttery roast potatoes and hash browns, the humble potato is truly a culinary gift that keeps on giving. Although all these potato dishes are absolutely incredible, today we're talking about mashed potatoes. 
Also simply known as mash or mashed taters, this is one dish that is universally loved by all and something that we believe every home cook should master.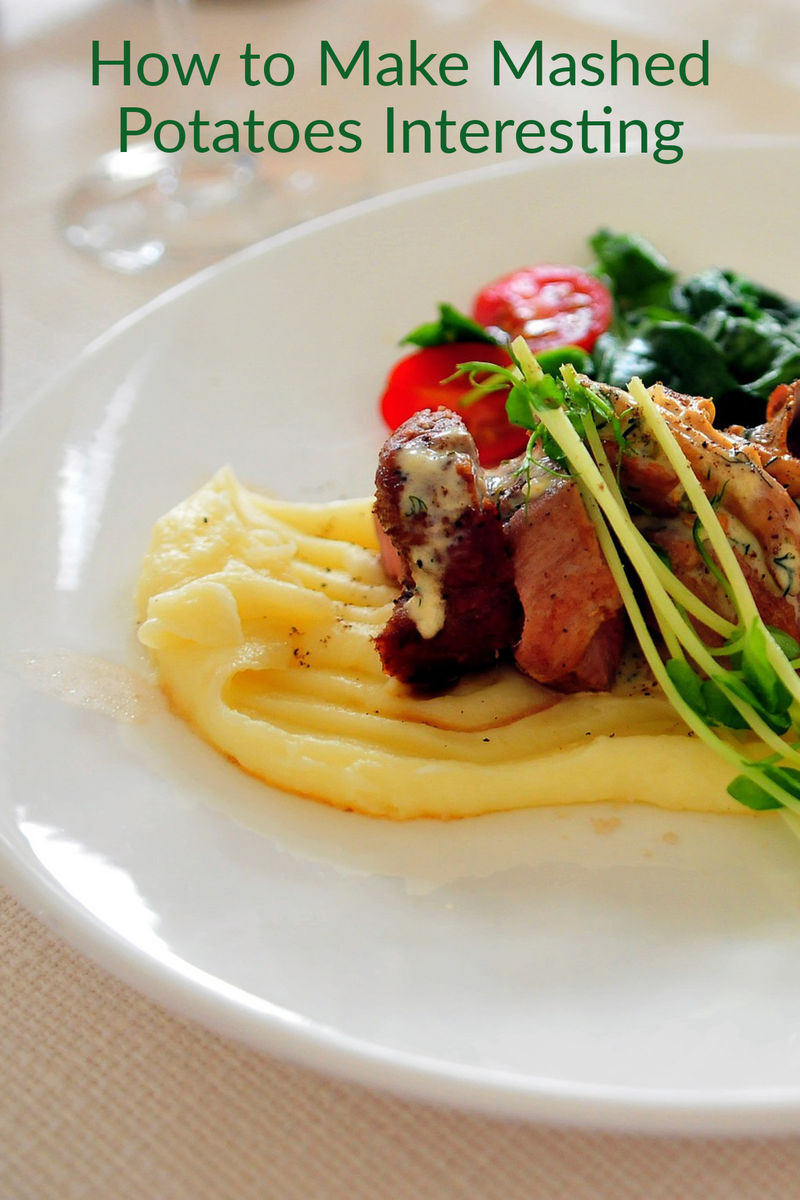 Today, we bring you the ultimate guide on how to make delicious, buttery, and interesting mashed potatoes that everyone will envy you for, so read on to find out more!
Choose The Right Potato
Step one in making the best-mashed potatoes in the world is to choose your potato wisely. Yukon Golds, Russets, and Dutch Cream potatoes are often revered as some of the best varieties for making mash. This is because they are higher in starch than waxier potatoes such as Kiplers and thus result in a fluffier and creamier mash. 
Use The Right Tools
Now that you've chosen your potato of choice, let's talk about mashing. Now, most people resort to using a standard and inexpensive potato masher that you can get at most stores, and while there is nothing wrong with using a masher, if you're looking for the creamiest mashed potatoes, then using a stand mixer is your golden ticket. 
By using your stand mixer and mixing your potatoes on high, not only will you be incorporating air into your potatoes for a light and fluffy mash, but you'll also be able to keep your mash lump-free (because let's be honest, no one likes lumpy mash!).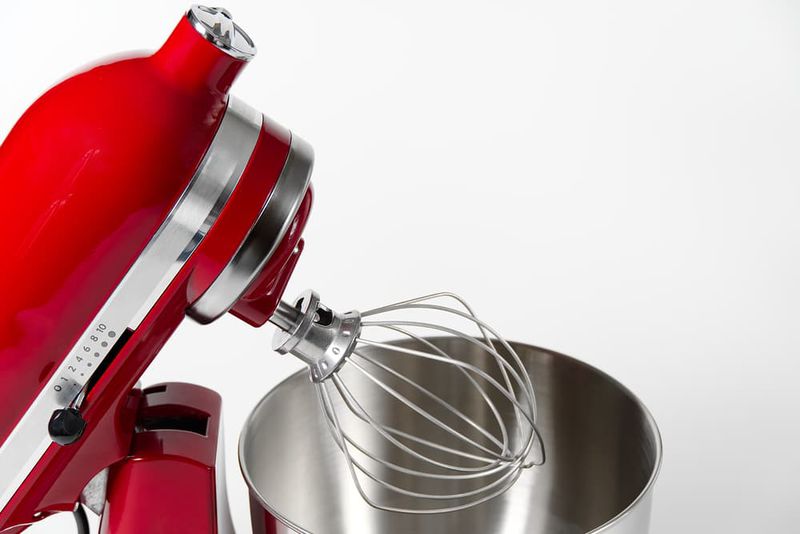 5 Steps to The Perfect Standmixer Mash:
Step 1: Boil and drain your potatoes, and then place them into the bowl of your stand mixer.
Step 2: Using the paddle attachment, mix on low (speed 1-2) for 3 minutes or until all visible lumps have disappeared. 
Step 3: Remove the paddle attachment and replace it with the whisk attachment.
Step 4: Mix on high for 2 minutes. This will aerate your potatoes and make them light and fluffy. 
Step 5: With the mixer still on, add seasoning, milk, and butter, then continue to mix for a further 2 minutes. 
Don't Skimp on Flavour
The last thing anyone wants is to sit down to a bowl of bland mashed potatoes, which is why being generous with your seasonings, herbs and other additions such as garlic are so important. Aside from the crucial salt and pepper, here are some additions that are sure to pack a punch:
Herbs: Chives, Spring Onion, Dill, Parsley, Thyme, Rosemary

Onions and Garlic: Caramelised Onions, Roasted Garlic

Seasonings: Curry Powder, Smoked Paprika, Ground Cumin, Ground Coriander

Citrus: Lemon Zest

Butter/Cream: Browned Butter, Sour Cream, Heavy Cream, Buttermilk

Cheese: Cream Cheese, Parmesan Cheese, Cheddar Cheese, Mozzarella Cheese
Think Outside The Box
While most people would think of the standard white potato when they dream about mashed potatoes, using other types of potatoes or vegetables is a great way to think outside of the box and reinvent a classic dish. Here are some unique mash recipes that are sure to satisfy any ravenous belly:
Chipotle and Sweet Potato Mash
Ingredients:
4 large sweet potatoes (1KG)

1 tbsp chipotle sauce

125ml sour cream

50g butter

salt/pepper, to taste 
Method:
Heat the oven to 200C and place the potatoes in the oven to roast for 50 mins or until tender when pierced with a knife. 

Peel off the skins put the flesh in a bowl, and mash until smooth (either by hand or with a stand mixer or electric mixer).

Add the chipotle sauce, sour cream, and butter, and mix well. Season to taste.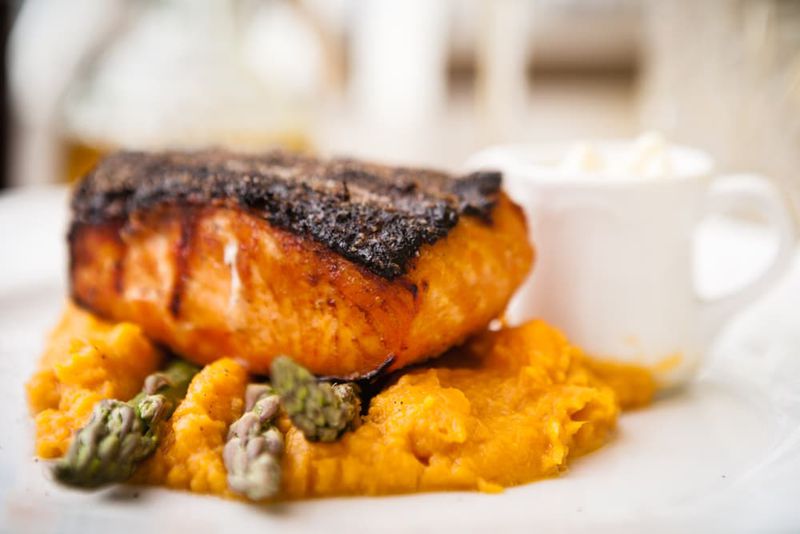 Cauliflower, Potato and Parmesan Mash
Ingredients:
500g Yukon Gold Potatoes, peeled, chopped

1/2 small (500g) cauliflower, trimmed, cut into florets

70g butter, chopped

2/3 cup finely grated parmesan cheese

Salt and pepper, to taste
Method:
Cook potato and cauliflower in a large saucepan of boiling, salted water for 10 minutes or until tender. Drain. Return to and mash until almost smooth. 

Add butter and half the cheese. Season with salt and pepper. Stir to combine.

Preheat the grill to medium-high. Place mash in an ovenproof dish. 

Sprinkle with remaining cheese and grill for 5 minutes or until cheese melts. 

Season with pepper, then serve.
Mashed Potato Mistakes
Avoid making these mistakes for the perfect mash:
Liquid Overload - Don't add all your liquids (cream, milk, etc.) at once. Remember, you can always add more liquid, but you can't take any away.

Undercooking or Overcooking - Don't undercook your potatoes, or they will end up lumpy. On the flip side, overcooking them will create a soupy, gloopy mash.

Not Salting Cooking Water - Remember to always salt your cooking water. You won't actually be consuming all of the salt, and your potatoes just taste so much better.

Using Cold Ingredients - When adding your liquid, butter, and other ingredients, make sure they aren't cold. Cold ingredients will prevent your potatoes from absorbing all that yummy seasoning. 

Under-seasoning - As mentioned earlier in the article, the under-seasoned mash is a big no-no. 
And there you have it - everything you need to know to make the perfect mashed potatoes. Say goodbye to bland or boring mash, and hello to mash that truly packs a punch and leaves you wanting more!