Preparing a menu for the whole week or deciding which meals to prepare for the day is part of everyone's daily lives. But the truth is, busy work schedules and the stress of everyday life can make even the thought of cooking at the end of the day seem like such a big chore. It is especially true if you're on a diet, but has no or limited knowledge in healthy cooking.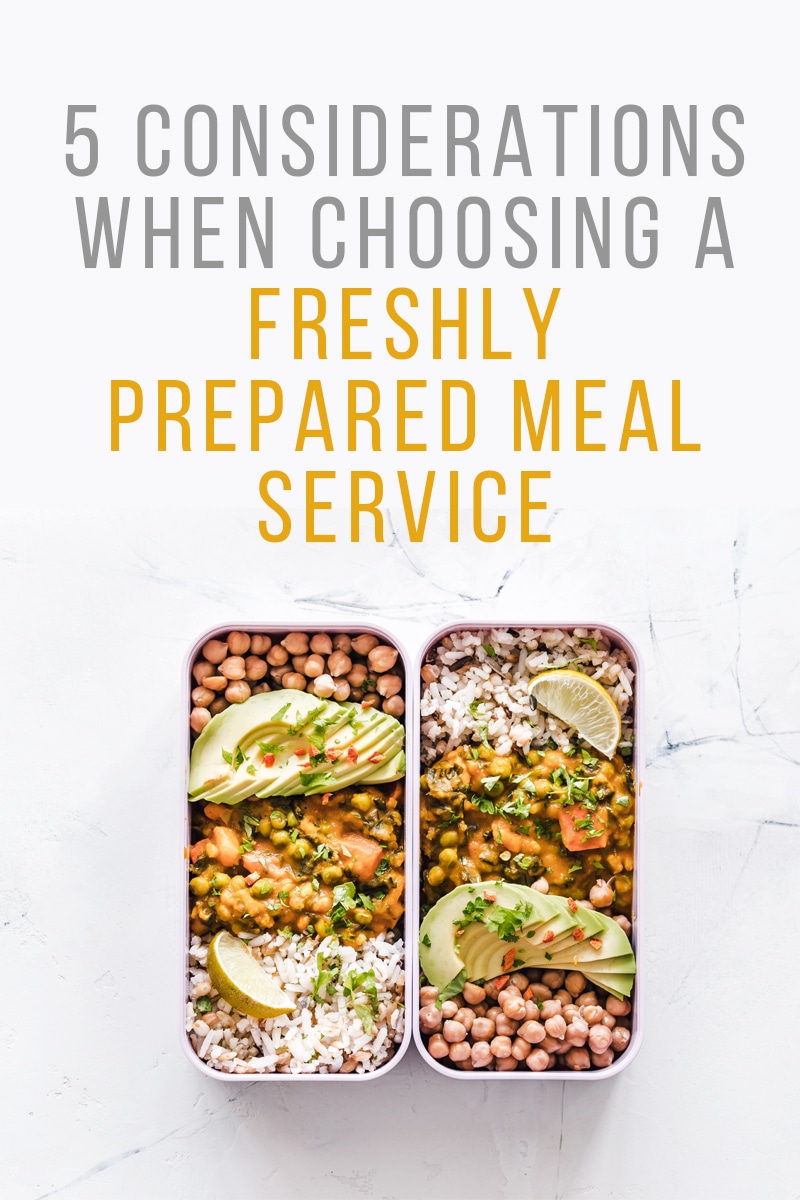 Thankfully, delivering freshly-prepared meals is a booming industry these days. A simple click of a mouse or a quick search on the internet will show a wide range of businesses in the sector of freshly-prepared meal services. If you are looking forward to subscribe to some meal plans from a particular company, it might be a good idea to read some freshly-prepared meal service review first.
A website like Boxed Mealz offers thousands of reviews from different people on the many companies that deliver freshly prepared meals. Apart from reading reviews, there are also things that you should consider before choosing a freshly prepared meal service:
1. Types of meals they offer.
Some people want to subscribe to freshly-prepared meal services because they cannot cook. Some also do this because they are on a specific type of diet but have no idea how to prepare the meals that they should eat while on the diet. Some have no time to cook but wants to eat healthy, freshly-prepared meals during mealtime.
For this reason, it is crucial that before you pick a service, you know what type of meals they prepare. For, example, some companies have more choices and cater to your needs while others only cater to a particular kind of diet like:
There is a wide range of ingredients used in a paleo diet. The idea is if your ancestors from a long time ago can hunt and gather the ingredients in the past, then they can be used as an ingredient for your meals. Examples of the ingredients are all types of meat, fresh seafood and all kinds of vegetables. Preserved and processed foods are not accepted as ingredients for these meals.
People who practice a gluten-free diet often do so to address celiac disease' signs and symptoms. And because gluten, a type of protein, is found in many foods, there are lots of ingredients that you must avoid in making gluten-free meals. Meal preparations avoid using wheat, rye, and barley at all cost because they are rich in gluten.
There are many types of vegan food, but the main ingredient that is absent in a vegetarian diet is meat. So depending on the type of vegetarian diet you follow, you can usually eat a broader range of ingredients like eggs and dairy.
This diet is often practiced people with lactose intolerant or people who cannot digest dairy products. Ingredients have no dairy products like butter, cheese, and others.
Meals only consists of organic foods as ingredients. Organic foods are categorized as such when they are produced according to standards of organic farming. For example, organic eggs are from free-range chickens rather than caged hens. Organic vegetables also have fewer pesticides. Organic produce is considered healthier and has more antioxidants.
The aim is to lessen added sugar in your diet by cutting preservatives from the ingredients. No sugar meals often have high fiber content and use low-fat milk and dairy products, lean meat, fresh fish, and seafood.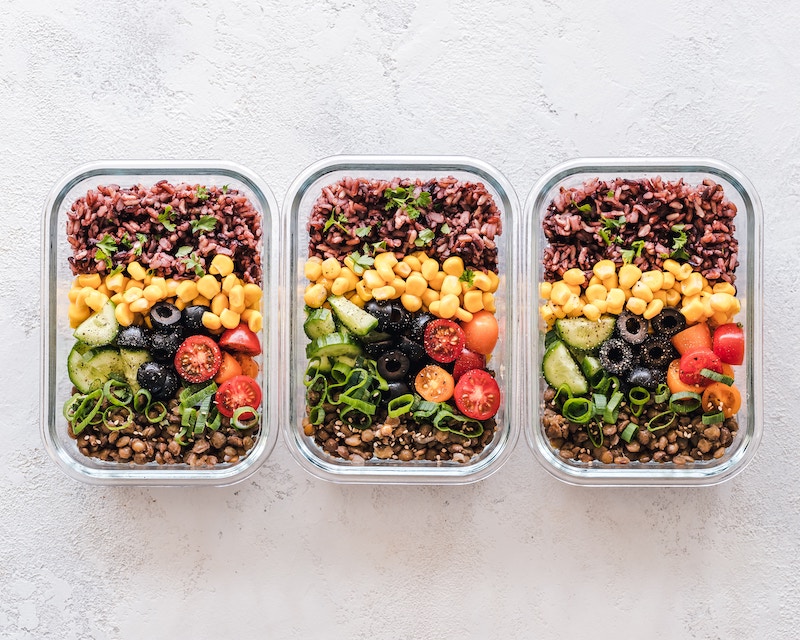 Image source: Unsplash.com
2. Cost of each meal.
Prices for each meal vary from $6 to $15. Cost is an important factor so choose what you can afford. Some companies offer lower rates by using ingredients that are in season, and are usually cheap, too. Subscribing to a meal plan for an extended period may also cost less compared to ordering per meal. Examining the fine print would give you a better idea on which deals can help you save and lessen the cost of each meal.
   3. Mode of delivery.
Though most companies deliver freshly-prepared meals door-to-door, some require you to pick up your order in designated areas. Some companies also do not deliver in certain cities. Again, reading the fine print will help you clarify the issue.
For those who are subscribing to meal plans, it is also worthy to note if the meals for the day are delivered together in the morning and would require you to microwave them before eating or meals are delivered separately during mealtimes. Choose according to your preference or what option you are more comfortable with.
4. Payment Method.
Companies have different payment methods, and as a customer, it is always better to choose a safer way of payment where you have to share less information about you and your credit card account. If the meal service company uses online payment, make sure that their website is secure. Cash on delivery is the safest choice of payment method. If they have that option, you should go for it.
5. High quality and fresh meals.
There is no way to find out if the prepared meal is fresh, high-quality and tasty unless you have already tried it. But in the age of the internet, a simple search will more or less give you an idea of the quality of service by reading some freshly prepared meal service reviews of the companies on the internet. If a lot of your friends or acquaintances suggested a specific meal service to you, then that can also be a good sign that a company is worth trying.
If you are already stressed and tired from your daily routine, and you don't have time for grocery shopping and preparing your meals, subscribing to a freshly prepared meal service may be an excellent option for so you. This way, you can enjoy healthy, fresh and tasty food during mealtimes without the hassle and additional stress.
Choosing a company to serve you freshly-prepared meals is an essential part of that. So make sure that you pick one that is catered to your needs and gives a service that is worthy of their price.