Entertaining guests in your home is something that many homeowners look forward to, and will even spend a fair of amount of time preparing for. You want your guests to feel comfortable and welcome, and to want to come back again.
One of the best ways to wow your guests is to serve them a meal or snacks, which provides you with the opportunity to go the extra mile where food presentation is concerned.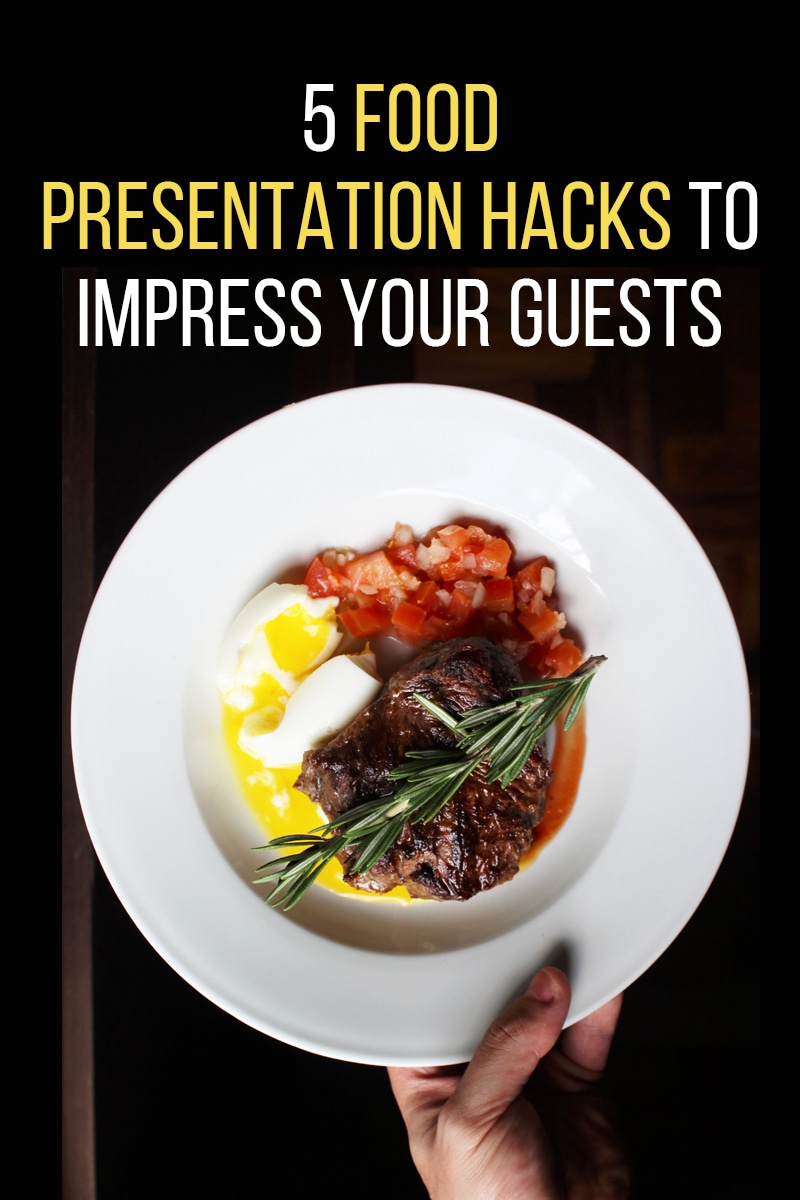 If you feel like you picked great food, such as this idli fry to serve, but then you just can't seem to get it together when it comes to the food presentation, then these hacks are sure to change up your game. Any one of these will leave your guests feeling impressed.
Use Your Cutting Board as a Presentation and Serving Tray
All you have to do is flip through any foodie or home entertaining-themed magazine and you'll find that it's very common to use your cutting board as a serving tray. Of course, you don't want to use just any old cutting board that is stained and has seen better days; instead you want to invest in a high quality and stylish cutting board. Definitely get a wood or walnut one that wears well over time, can be used as decor on the table, and also holds a fair amount of food.
Depending on the size of the tray you get, you can use it as a cheese and cracker platter, a deli meat platter, fruit tray, or even as an individual "plate" to serve things like gourmet burgers and fries to your guests.
Make Use of Microgreens
Garnish is always a big factor when trying to wow your guests with your food presentation, but rather than rely on the typical options, why not step up your game? Microgreens are very popular among chefs, and can be sprinkled on a plate just before it is served. They are great over vegetables, meat, and soup and add instant elegance to a dish. Just be sure you don't go overboard with how much you use, it should be a sprinkling.
Pesto Can be a Great Topper
Another tip is to find ways that you can use pesto to kick dishes up a notch. Its bright green color makes it incredibly eye-catching, and its burst of flavor will add an extra dimension to the dish. Of course, pesto also acts as garnish and can help give a dish more life. It can be drizzled over meats, pasta, soups, pizzas, and salads. Because pesto is relatively easy to make, you can also whip up your own so you can tweak it to your liking.
Don't Crowd the Plate or Serving Dish
Another tip is to be sure you're not crowding the plate or serving dish. You obviously want to set out a good-sized portion of food, but when you overcrowd the plate it just ends up looking sloppy. To keep things elegant and sophisticated, opt for an oversized plate if necessary, and then think of interesting ways to place the food. Rather than letting things spread out, why not build up? Height can do wonders to an otherwise bland looking dish.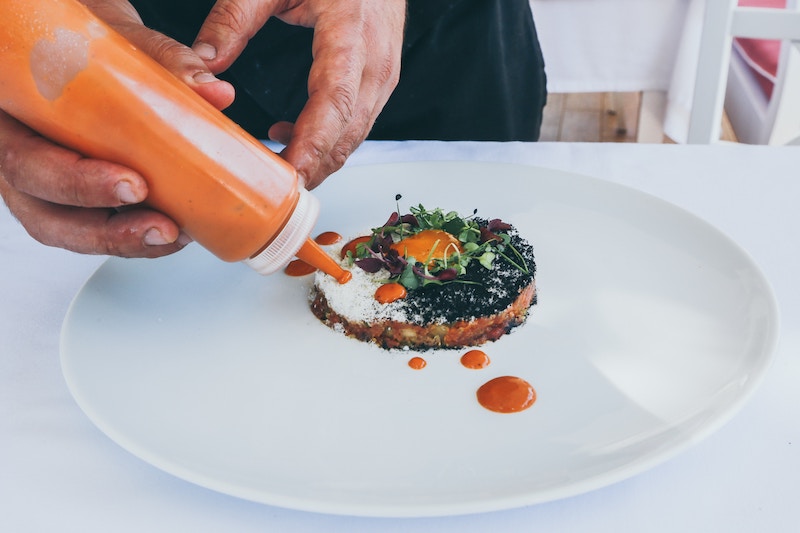 Wipe Down Any Splatters Before Serving
Finally, you want to be sure you take a moment to wipe down any splatters on the dishes before you go ahead and serve the food. Chefs tend to use a towel that has been soaked in water and white vinegar as it takes away water streaks when you wipe away the spill.
Each of these hacks are sure to improve your foodie game and impress your guests in a big way.

Image Source: Unsplash.com