It's the time to speak about Michelin starred restaurants. All of us would want at least once in our lives to eat at a prestigious restaurant, imagine the taste, impeccable services, and the clear white tablecloths.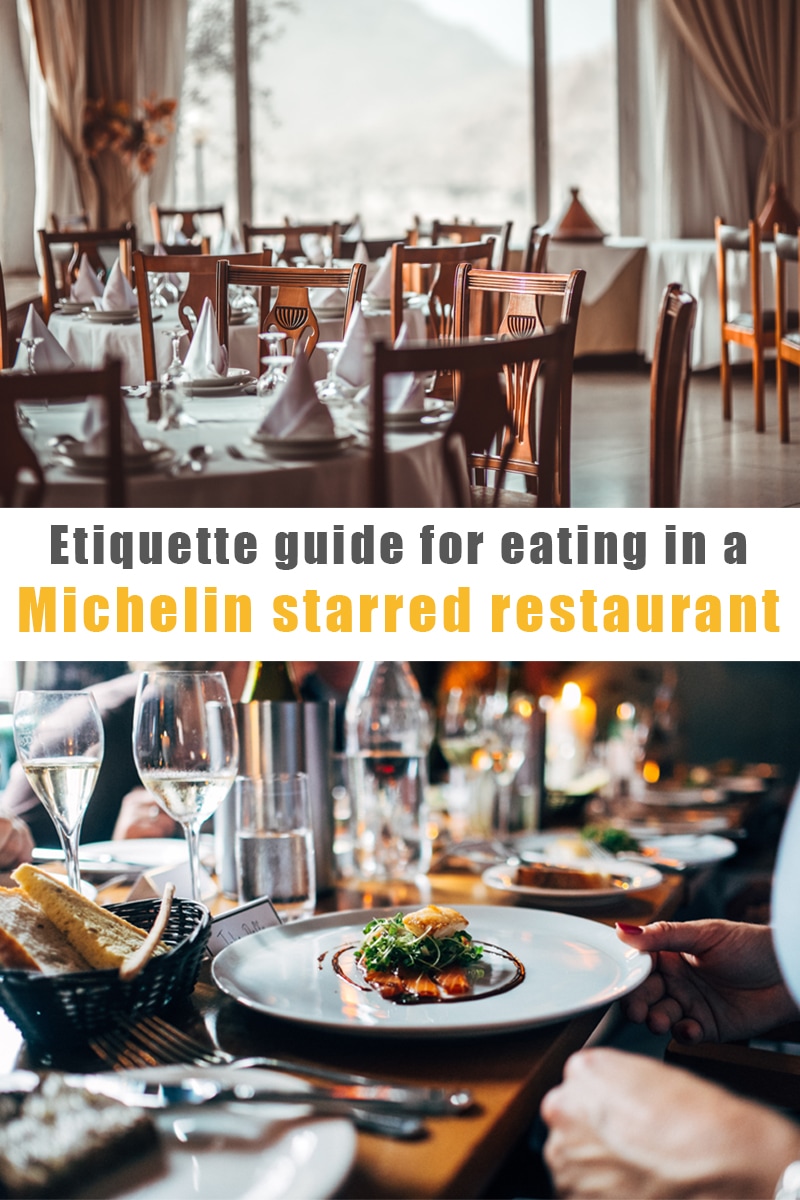 But what prevents us from ? Most of us would say that the financial aspect is the one that stops us from making a reservation. Well, there's a reason behind their expensive prices, they use only top notch ingredients, all handpicked and fresh. 
Most of the top restaurants in the world prefer to grow their own food, or collaborate with providers that respect their conditions for growing it. All these services come at a price but it's totally worth to pay for it.
These restaurants are not only about the food, but they are also about the atmosphere they create for their clients, about the wine they serve, and the dining etiquette. Because we are not eating daily at a Michelin starred restaurant, we may have no idea what fine etiquette dining implies. To make sure that you don't experience an embarrassing situation, we have put together a guide to help you have a top restaurant experience. 
Reserve a table:
Before reserving the table, choose the restaurant, and only because many venues have Michelin stars, it doesn't guarantee that you will like all of them. Before booking the table, you should check online to find out what former clients have to say about a certain place. You should because prestigious restaurants like Don Alfonso by Ernesto Iaccarino share their menus on their official websites. They provide a unique vision, and you should book a table only if you feel that experience will fit your culinary preferences.
Not all famous restaurants have waiting lists for a year, but all of them ask their clients to plan their visit in advance. If you are passing through the city where the venue is located, it's highly unlikely to find a table. In addition, you should know that most of them ask your credit card in advance, so you should not cancel the reservation because you will probably pay a fee. 
Don't go unprepared:
As stated before, only because a restaurant is Michelin starred it doesn't mean you will like the atmosphere, the cuisine or the venue itself. What works for you doesn't work for the rest of us, so it's advisable to determine what you would like to eat and drink and what you are looking in a venue. You should also check the etiquette because . 
If you plan to visit a certain area and to eat at a Michelin starred venue, make a list with multiple restaurants and compare their services and menus. It will help you find one that meets all your expectations. Reading the menu ahead will keep you informed of the possible feeling of dissatisfaction. Do not eat dinner at a prestigious restaurant the night you arrive, take time to prepare yourself for the experience. 
What should you wear?
Many of you may wonder what outfit to wear when . The first thing you have to know is that not even the most prestigious restaurant don't expect you to wear a jacket for lunch. Men are no longer asked to wear a tie, as they were in the past. But, it's expected to dress properly for the venue you visit, so you shouldn't wear shorts, sandals or a T-shirt. It's advisable to wear suit trousers and a shirt for the gentlemen, and a skirt and a casual blouse, or a dress for the ladies.
Michelin starred restaurants are flexible when it comes to their dress code, but it's disrespectful to dress any way else than formal. You have to keep in mind that you are coming into a premium venue, for a premium experience, so your look should also be premium. These restaurants are famous for the crowds they host, well-dressed people who complement the sparkling atmosphere. 
Don't be afraid to ask questions:
People are often afraid to ask questions when they are eating at . Failing to understand the menu can lead to etiquette mistakes, so it's recommended to ask the waiters for further explanations. It's understandable to not completely understand the menu when in a new restaurant, so ask for clarifications for the terms you don't understand. The last thing you want is to eat something allergic because you are embarrassed to tell the waiter you don't know what the dish includes.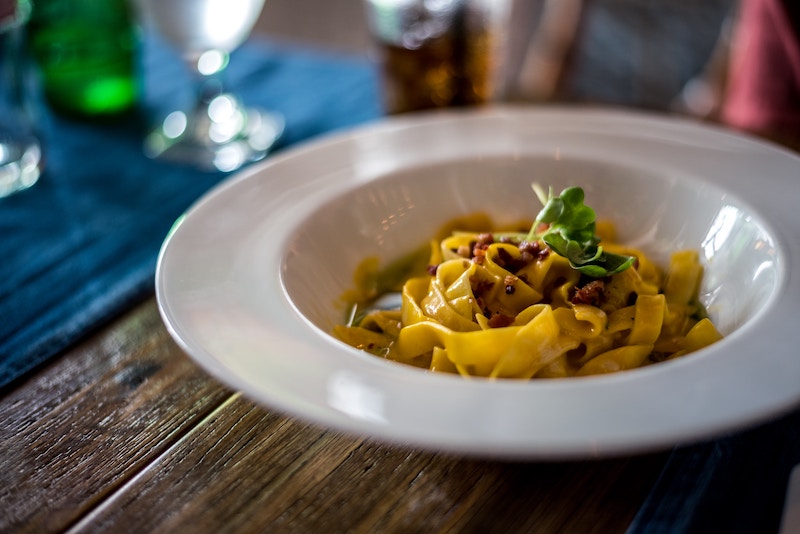 Image Source: Unsplash.com
Make dietary requirements ahead:
If you are on a gluten-free diet, a vegetarian diet or , you should inform the restaurant ahead. Most of the restaurants indicate these specific dishes in their menu, but Michelin star venues prefer to adapt their dishes to their clients, so it's advisable to notify them ahead. Some restaurants don't serve vegetarian, if the clients make instant orders. Therefore, even if they have them on the menu, you should still make the specifications on the reservation. 
If you want to enjoy a tasty meal, you should come out clear and inform them about your demands. They will be more than happy to satisfy your needs because this is among the basic etiquette for any prestigious restaurant. 
Don't worry if the waiter is standing close to your table:
One thing that differentiates Michelin starred restaurants from the other ones is that the waiters are always standing close to the table they serve. They do it because they want to ensure that you benefit from premium services, so they will fill your glass before it runs empty and will remove the plates when you finish your dish. Some restaurants even have the waiters to clean the table and replace the napkin when the client is in the bathroom. 
Do not worry if you see them right behind you, you are not doing something wrong, they make sure you are having the best experience.