Lentils always come up in conversations about plant-based diets. They are popular for a reason: they are not expensive, they are packed with valuable vitamins and minerals, and they have a flexible taste that lends itself well to different flavors.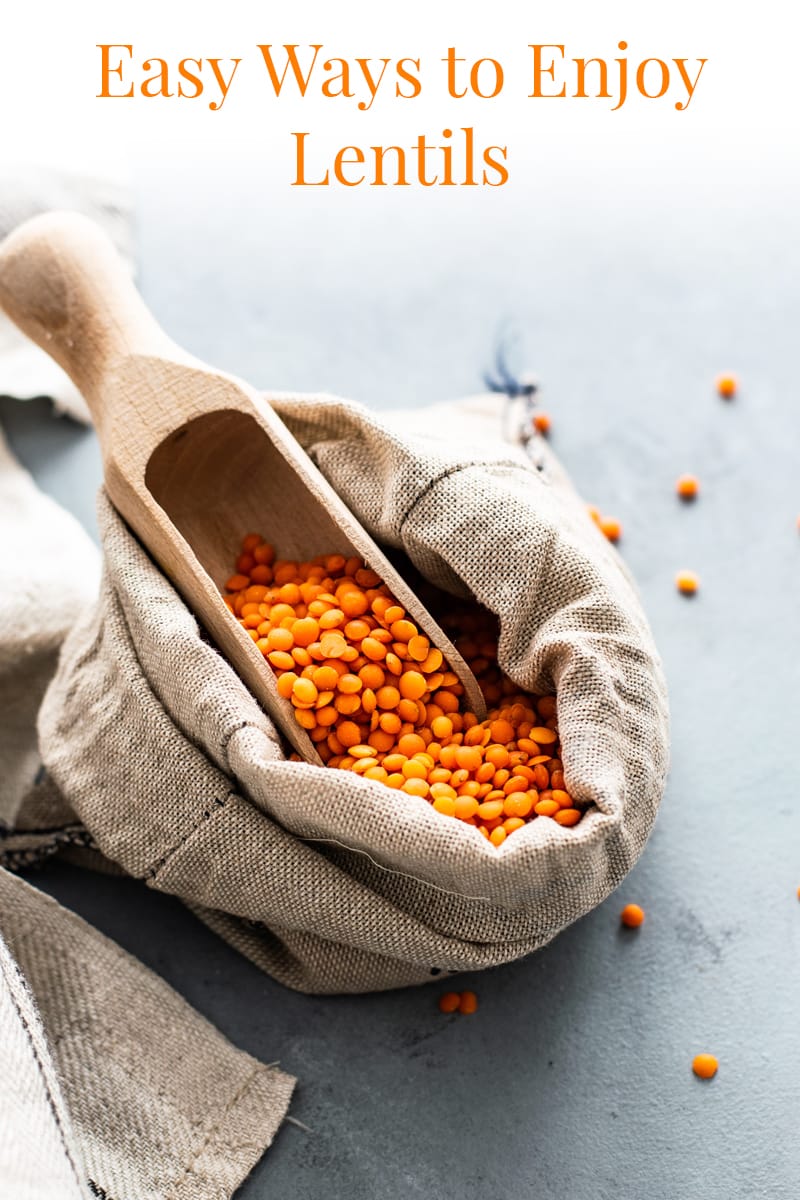 But many people think lentils are boring. That's probably because they aren't aware of the endless ways it can be enjoyed. In this article, we give you some ideas on how to jazz up your lentils. We start with some background on these awesome legumes. Then we give you our top recommendations.
What are Lentils?
Lentils are a type of an edible legume known for its lens-shaped seeds. In India, lentils are considered a staple. They are cooked into a thick curry and are eaten with rotis or rice.
There are at least five , classified according to their color. There are the brown ones, which are the most commonly eaten variety and has an earthy flavor. The green variety has a peppery taste, while the yellow and red ones cook quickly and are known for having a nutty flavor. Other varieties are puy and Beluga.
Outside the indian subcontinent, these legumes are also growing in popularity among people who are choosing to go for a healthier diet. 
The health website lists calories, carbs, proteins, fiber, vitamin B6, and other vitamins and minerals among the nutritional content present in this healthy food. It is associated with various health benefits such as reduction of heart-related risks, increased levels of good cholesterol, and lowered blood pressure.
When cooking legumes, it is important to rinse them first. Lentils do not require pre-soaking prior to cooking, unlike most other legumes. Most lentils cook quickly, as fast as five minutes. 
Ways to Eat Lentils
Soup:
This is probably the simplest and easiest way to eat lentils. Take advantage of lentils' ability to soak up a lot of flavor. I usually start onions and garlic in a little bit of oil. I then add water (or broth, if you prefer), then let it boil. I then add the lentils and different spices, aromatics, and seasoning. are so flexible that you can add any vegetables of your choice to spice it up a bit.
Meat Substitute:
If you are transitioning to a vegetarian or vegan lifestyle, lentils are an excellent meat substitute. As mentioned earlier in the article, lentils have high amounts of protein. They also contain a substantial amount of iron. You can make vegan meatballs with them, add them to your pasta sauce, stuff them into your burritos, and many more.
Burger Patties:
If you are looking for a healthier, non meat-based alternative to your burger patties, lentils work very well. Start by boiling your lentils. You may add your preferred herbs and spices to add flavor. Once boiled, blend them in a food processor. Add other ingredients such as chopped onions, garlic, and nuts. To help it to hold together, add flour. This recipe is so flexible, you may add whatever other ingredients, vegetables, and seasoning you desire. Others add tomato sauce and peas too.
Salads:
What's great about lentils is that they have a very subtle taste, which means they work with mostly any other ingredient. Green lentils are what's normally used for this purpose. Other salad ingredients that work great with lentils are squash, greens, wild rice, and other vegetables like tomatoes, cucumbers, parsley, lettuce, among others.
Casseroles:
This is one of my favorite things to do with lentils. I simmer lentils and beans together with other ingredients such as garlic, tomatoes, and onions. You may top it with cheese (or a vegan alternative) before baking.
Conclusion
The ideas we have featured above are just five of our favorites. But with lentils, the possibilities are endless. My all-time favorite though is the lentil soup. Nothing beats a hot bowl of soup with a lot of other healthy vegetables on a rainy day.