Easy Cooking Blog Writing Tips For Beginners — These 8 Easy A's about writing a great blog post would surely help you in creating awesome content. These tips will instantly improve any piece of writing, if properly followed.
Are you a newbie in this food blogging world?
Then, you must need to know about one of the most important things, which is — a well-written content. No matter what is your blog about — good content is always a must when it comes to blogging. And for writing great content for your blog, you need to follow some essentials.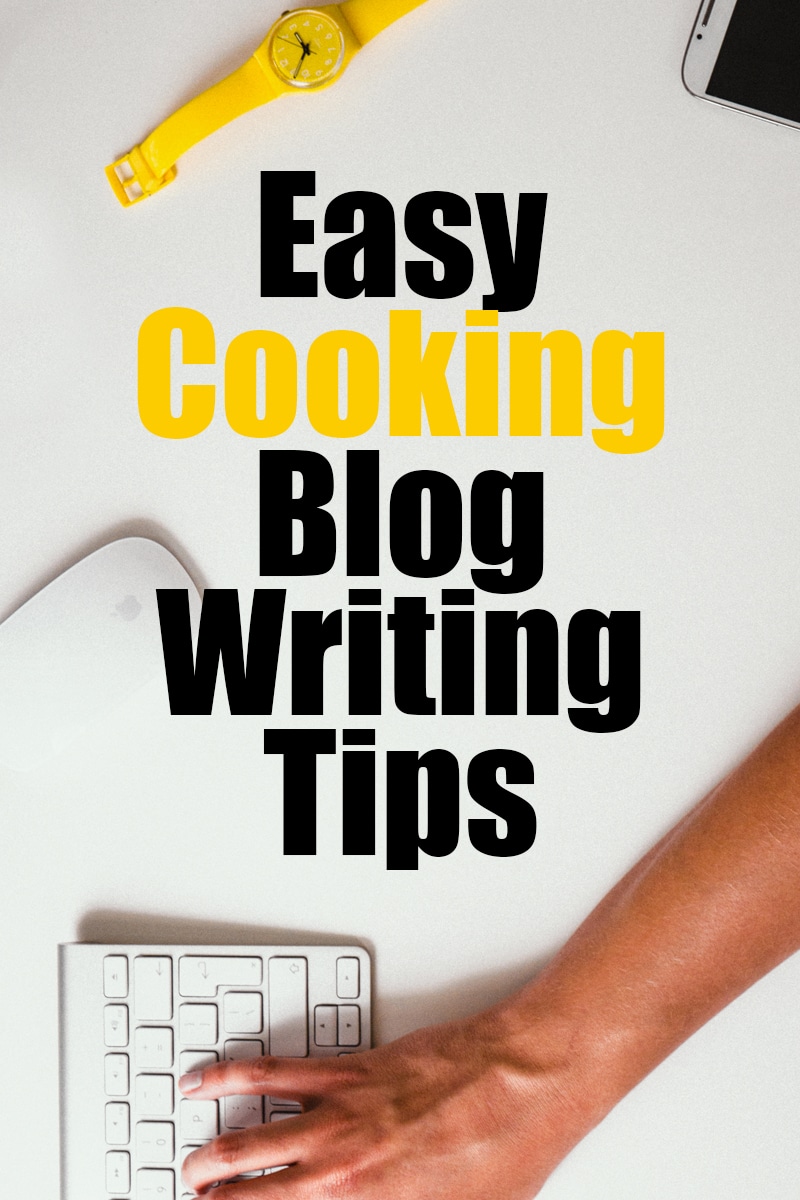 In spite of having a well-designed site and with a good a social media knowledge many food bloggers are still not able to hook their audience the way they want. The reason is pretty simple. They just don't know the checklist yet.
If you are reading this blog post, then there are higher chances that either you are just a little baby in this giant blogging world, and you are quite overwhelmed. Or you are about to be born in this blogging world and searching for the strategies regarding, 'How to start blogging', or 'How to be a successful food blogger'.
Don't worry, you docked at the right page, so be seated. The journey of your discovery is about to begin. 🙂
Before we begin:
When someone comes to your blog, they come because they are looking for something and the first impressions of your webpage made them feel that you are the one who has the answer to their queries. And they want that 'something' in a very convincing way.
If they find it relevant, they stay. And if they don't find what they are looking for, then move to another webpage within in a flash. And as a food blogger, you certainly do not want that.
For writing a good blog post you simply need to follow these simple A's.
Audience: First of all, you need to understand what your Audience want. Then, when you know this first 'A', their interest — then you are all set to begin.
Appropriate: Choose your topic wisely, before writing anything. And always try to use the most Appropriate title for your blog post.
Awesome author: Every write-up is a story. There is a beginning, middle, and an end. So be the most illuminating Author you can be.
Advantage: Blogging is all about helping others. Whenever you write a post, always keep in mind — 'How can your audience get most Advantage out of it.
Always introduce: begin your post with an introduction.
Adjust: You are writing your blog post, so you are absolutely the one who knows much more about the topic than others. But your audience does not know it all. So always try to Adjust and organize the content accordingly, this way your audience will not be overwhelmed. Keep it relevant.
Anchor text: Try to make your post more informative by using Anchor text. Anchor text is nothing fancy, it's a couple of words which link to another page, where you have more information about that particular topic.
Appearance: Visual Appearance is another key here. No one just wants to read and read. So try to make your article more enticing and visually appealing by using relevant images.
I hope these 8 Easy A's about writing a great blog post would surely help you in creating awesome content. These tips will instantly improve any piece of writing, if properly followed.
For a beginner wannabe blogger, even the simplest of the things might seem daunting at first. Even if you are just starting out, there are always many easy writing tools and services available to get you started. You can surely take advantage of these tools as you please.
Hope this article helped. 🙂
You may also like these other helpful articles:
If you enjoyed this recipe, then please further help me by FOLLOWING me on:
Instagram // Facebook // Pinterest // Twitter // Google+ // YouTube
If you cook this dish, be sure to tag your photo with this hashtag: #mggk
Happy Cooking and Keep Sharing! 🙂