Cooking too much? Then watchout for these 4 Common Kitchen Worktop Problems (and how to solve them)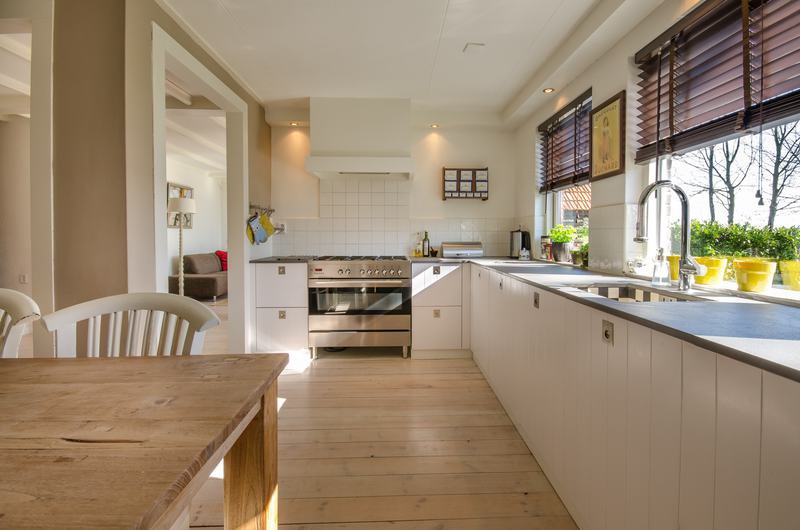 4 Common Kitchen Worktop Problems and The Best Solutions — Kitchen counters are designed to be durable, but even the best worktops may encounter problems. To overcome these issues, it is important that you should pay special attention to the maintenance of the counters and ensure that they are installed properly.
The most crucial thing is that if you identify any kitchen counter problems, you need to get them fixed right away before things get worst.
Related: 10 Kitchen Hacks To Slice And Cut Without A Knife
General worktop problems and the viable solutions:
1. Counter Stains Caused by Hot Dishes: There are times when you place a hot dish on the countertop, and this leaves a stain. As a result, the worktop may become discolored or stained. First, you should make sure that you clean the worktop.
If you have a laminated counter, then there are various ways to remove the stains. Use a rubber spatula and apply toothpaste to the cleaned surface. Allow the toothpaste to sit on the surface for about 10 minutes.
Take a toothbrush and scrub the surface using the brush. When the stained gets removed, clean the surface with a moist towel.
If you have a stainless-steel counter, then you can remove the stains using baking soda instead of toothpaste.Remember prevention is better than cure. The best approach is that you should use pot holders when you have place hot dishes on the counter.
Another vital thing is that you should try to go for the best quality worktops as they are more resistant to the stains. For example, you can go for Corian.
Related: 5 Modern Kitchen Gadgets You Would Love to Use in 2018
2. Water Damaged Worktops: Water can cause significant damage to your worktop if you are not careful. Ideally, a vapor barrier should be applied to the counter at the time of installation. A leaking sink may also cause damage to your worktop.
This is why check out if the sink has proper sealants to prevent water from leaking into the cabinets or the counter.
Related: Avoid Messy Disasters – Keep Clean While in the Kitchen
3. Ruptured Worktop: A ruptured worktop surely looks bad. If you notice a rupture, then make sure that you fix it immediately to avoid further damage. The simplest solution for small ruptures is adhesives.
If you notice that the crack is pretty deep, then remove the damaged portion using a drill and apply special filler. Be careful when selecting the filler material, it should blend in well with the material of your counter.
Make use of a razor blade to scrape the excess filler. This will help to give a smooth finish to the kitchen worktop.
Realted: 11 Incredible Kitchen Hacks That Are Absolutely Amazing
4. Fixing Dull Looking Counters: Granite countertops often lose their shine with the passage of time, but you should not consider replacing the worktop. You can contact a professional from the granite store. They will visit your premises. They will re-polish and buff the counter surface.
It is a good habit to clean the worktop on a regular basis but make sure that you do not use harsh cleaning agents. You should use warm water and soap to the clean the counter.
You should try to buy the best counter cleaners on the market. They will cost you more but will provide adequate protection to your counters and prevent further damage.
Realted: 9 Amazing Egg Slicer Hacks – Kitchen Hacks
If you enjoyed this recipe, then please further help me by FOLLOWING me on:
Instagram // Facebook // Pinterest // Twitter // Google+ // YouTube
If you cook this dish, be sure to tag your photo with this hashtag: #mggk
Happy Cooking and Keep Sharing! 🙂