India offers a very distinct food culture that cannot be found anywhere else in the world. Special skills are required to cook like an Indian chef, but luckily you can learn them too. 
Many Indian restaurants worldwide bring their chefs from India to make the food as authentic as possible. The secret to cooking Indian food is the great knowledge of ingredients and timing. Read on to learn how to cook Indian food like a pro.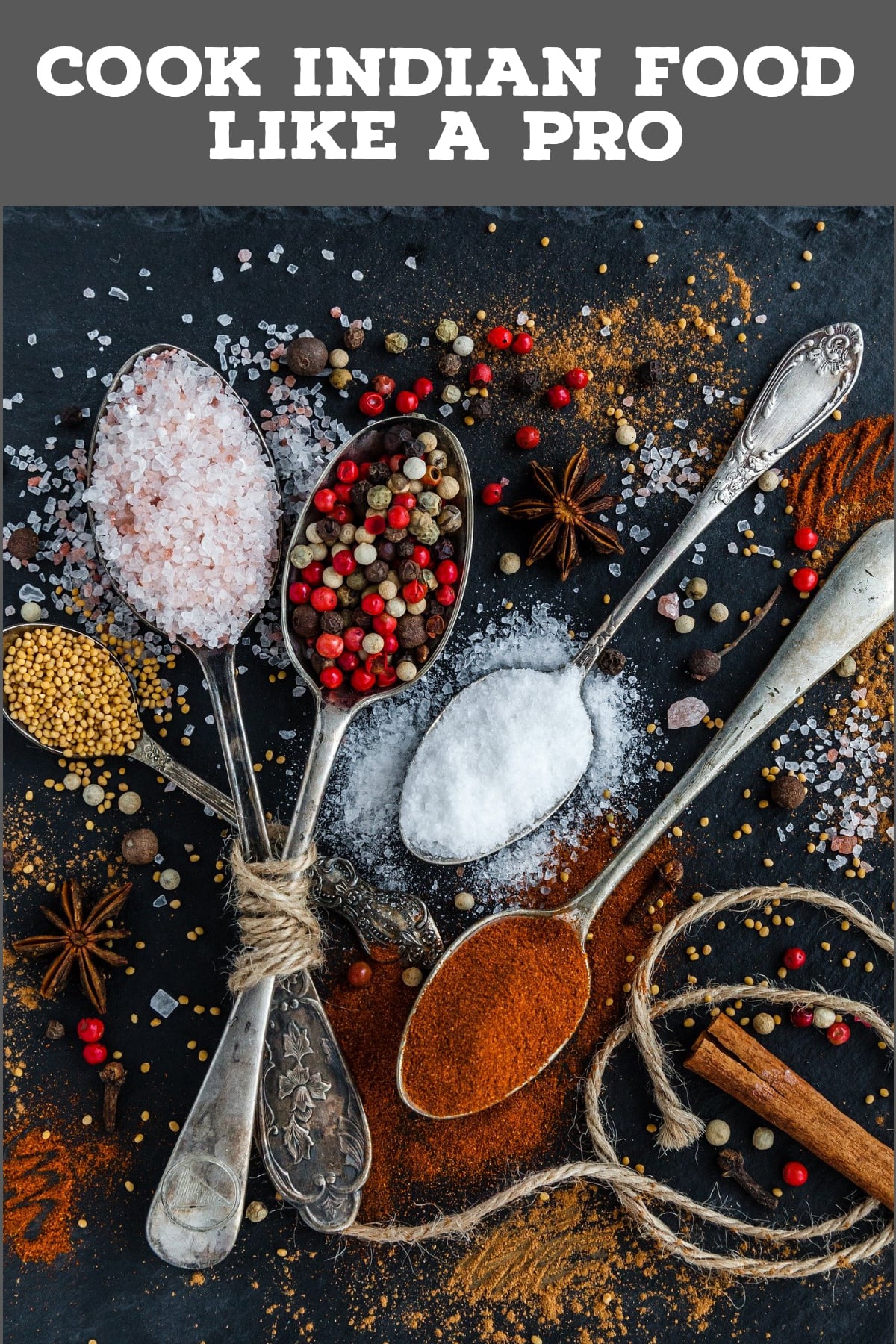 The Uniqueness of Indian Food
When it comes to Indian food, you simply can't throw everything in the pan and expect it to cook by itself, like you normally would with a stew. Instead, you have to do it the Indian way and follow the journey of the ingredients from beginning to end. The goal is to achieve the perfect dish. 
Whether you've invited your colleagues over for a home-cooked meal to kick of the new season, are planning a romantic dinner for that special someone, or is simply in the mood for fine dining for one – here are the most important things to keep in mind when cooking Indian food: 
Know Your Spices
The basis of Indian cuisine is a palette of spices in perfect harmony. By understanding the aroma they bring to your plate, you'll be better equipped to conjure up delicious dishes. You need to learn how to balance sweet, sour, and bitter flavors. 
Start getting to know the essential spices for Indian cooking by tasting them. This way you'll learn what flavors they bring to the meal, and in which order the various spices need to be added to the food. 
Add Ingredients in the Correct Order
Whole spices should be crushed and added to the pan at the beginning of the cooking process. This helps release natural oils. Spices that should be crushed are for example cloves, cardamom, mustard seeds, and bay leaves. 
Colorful and grounded spices should be added halfway through the cooking process after you've had liquid ingredients like tomatoes in the pan. These spices include turmeric, chili powder, coriander, and cumin powder. 
Finally, the most delicious spices are added in the end to improve the taste profile. Salt is important to help bring other flavors to life, but be careful not to make the dish taste salty. 
Be Well Prepared
Make sure to have everything you need ready before you start cooking. Ingredients, equipment, and the recipe should be organized and ready before you start. In addition to this, you should have the serving plates ready, with a plan on how to display the food. 
Another important element is to keep your knives sharp. This is important to any cooking process, but especially to Indian cooking when handling whole spices. A sharp knife saves you time and is required to treat the delicate ingredients right. 
Re-Read the Recipe
If the recipe is new to you, make sure you read it and re-read it before you start cooking. This way you avoid making mistakes while you're cooking, like forgetting an ingredient or failing to marinate the meat. 
Good luck preparing an Indian meal like a pro – remember, no one is born a master chef. It requires practice and even more practice!