A new home is another new chapter in your life so congratulations! Anything new represents a blank slate where you are free to do things just the way you like. With a new house, you can design rooms just the way you always wanted to, and add all your personal touches to make it a home.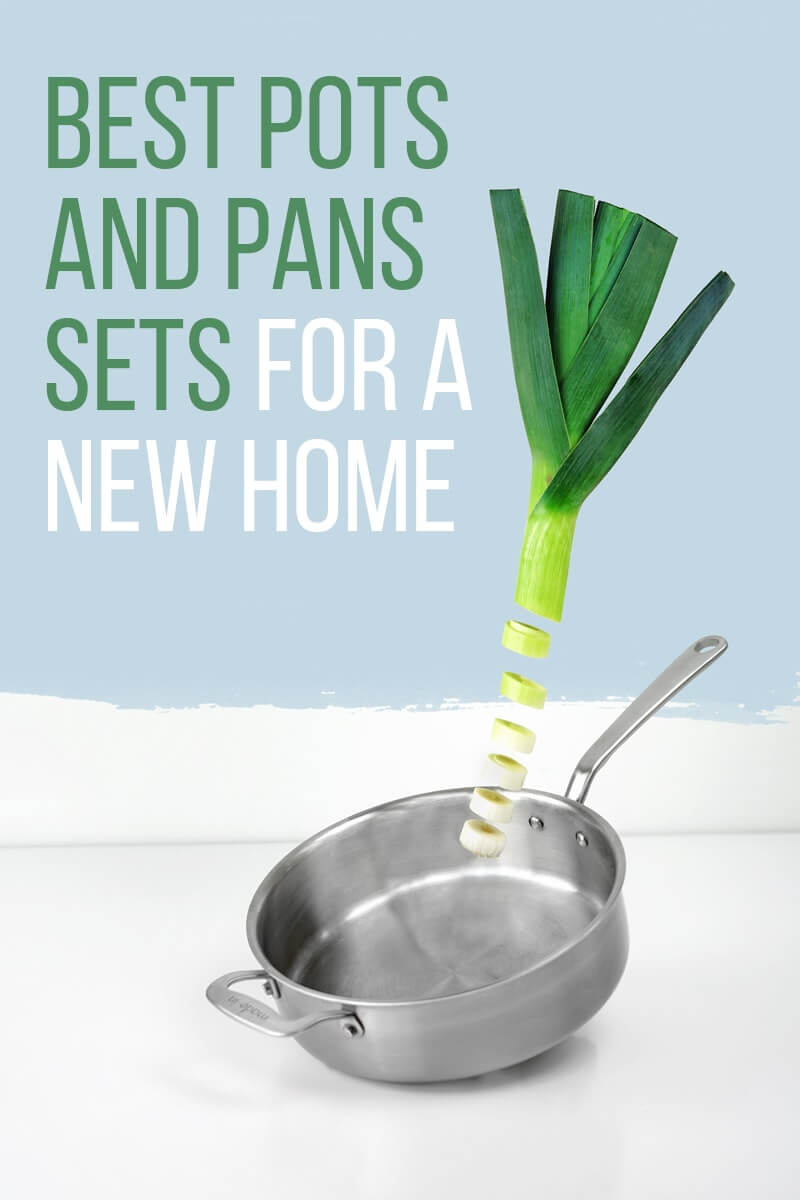 But nothing will make your new home look already old and worn than old pieces of furniture that are not by any means valuable antiques, but just plain old. They take away the brand newness and only add an undesirable look to your home.
Besides furniture, the same applies to your cookware. A new certainly deserves new cookware to make for a lot easier, more enjoyable cooking, and much better tasting meals.
If you don't know much about cookware and what makes a good pot or pan, they might look all the same to you, but we assure you that brand quality is completely different than ordinary, run of the mill cookware. Here are a few points to be aware of if the cookware is as good as it should be:
Heavy gauge material and thick bottoms:
A good, sturdy pot or pan should be heavy enough to cook the food better because it will distribute the heat more evenly, plus prevent the food from scorching. A common choice could be stainless steel with an inner layer of copper or aluminum. Anodized aluminum is also a good all around choice. 
Cast iron is very heavy, which could be a drawback. Copper cookware is usually the most costly choice and needs a bit more special care. Almost any kitchen will have non-stick cookware. Improvements have been make on them over the years, and they've become more scratch resistant.
Heatproof handles:
Low conductive metal like stainless steel keep your handles cool enough to hold while cooking. Plastic or wooden handles are heat proof, but not ovenproof. Many cookware come with removable handles, so that you can start cooking on the stove, then remove the handle if your meals need to also go into the oven.
Knobs and lids: 
We don't always pay attention to knobs and lids, but you can start to now. Knobs should be heat proof because how many times have we removed a lid that didn't have a heatproof knob only to singe our fingers? A glass lid is nice to have which allows you to check the cooking progress without removing the lid, and are easy to clean.
Since you know now a bit more on what to look for in good pots and pans, here are some sets that you'll absolutely love to get your hands on for your new kitchen in your new home!
Calphalon Premier Space Saving Stainless Steel 15 Piece Set:  
One of the best cookware sets out there that your money can buy is manufactured by Calphalon with a 97% score based on: design, durability, performance, easy cleaning, weight and price. The set is composed of 3 frying pans, 2 saucepans, 3-quart sauté pan, an 8-quart stockpot and a 5-quart sauté. The glass lids are flat, which allows you to easily stack them neatly, as well as the pans and pots, which is why they're a space-saver. It comes with a glass lid for each pot, 6 in total. It's not the cheapest set, but it is one of the best that comes with a lifetime guarantee.
Simply Calphalon SA10H Nonstick 10-Piece Set:
If the 15 piece set from the same brand is too many, there is always the 10-piece set available. This attractive, modern looking set includes 10 pots and pans altogether, with hard anodized exterior and non-stick interior. 
Cheap non-stick brands often release PFOA which is a harmful man-made chemical which manufactures use to make products designed to resist heat, water, grease, and sticking. The non-stick coating on this Calphalon set is PFOA-free, which would put your mind at easy when cooking. It's got a score of 93%, making it a great choice for your kitchen.  
T-Fal E765SC Hard Anodized 12-Piece Set:
Based on the same criteria, this T-Fal set also has a high score of 93%. It's great for everyday use, since it's not always that easy to find high quality non-stick cookware with a reasonable price tag. The pots and pans are made from hard anodized aluminum which makes them durable and heavy duty when it comes to resistant. 
The set comes with a built-in red spot on all pans and pots. The red circle is a heat indicator which the makers have coined as Thermo-spot. As the pot or pan heats up, so does the red circle, which will later indicate the optimal temperature to start using the pan. The set comes with 3 saucepans, 2 frying pans, and a 5-quart dutch oven, which is very practical for meals that need to be cooked slowly. 
You can use metal utensils on the set, but it does come with its own serving spoon and spatula. You'll also be happy to know it's dishwasher safe.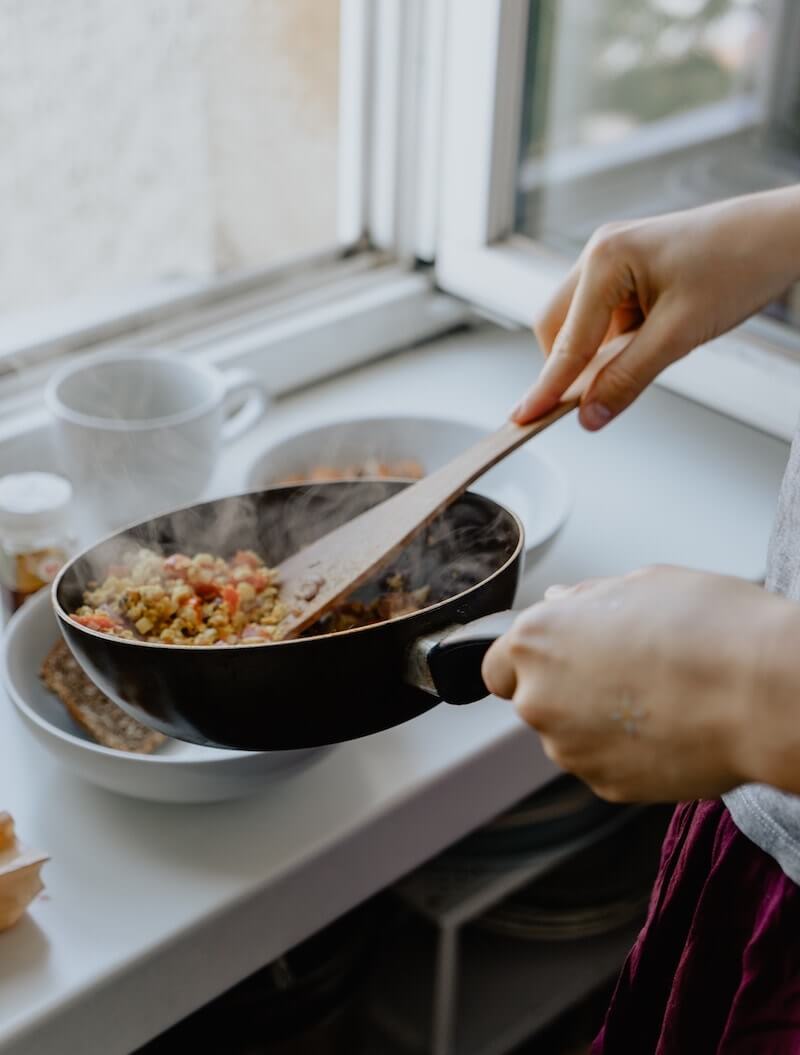 Image Source: Pexels.com
Rachel Ray Cucina Hard Porcelien Enamel Non-Stick Set:
Another great choice that is easier on your budget, this 12-piece set gives you everything you need to come up with a perfectly cooked meal. It contains two saucepans with lids in different sizes, a large stockpot, a 3-quart sauté pan, and two skillets. It's lightweight but durable enough to last and withstand the heat. The set also comes in 6 different colors, so you're bound to find one that suits your liking.
Cooking made pleasurable
If you don't like to cook much, these sets will make you change your mind, since whipping up magical dishes has never been easier or as practical. Cooking is usually a daily task, so you want a cookware set that is safe and void of any harmful chemicals, and that are durable and easy to clean. By now you should know that not all sets are created equal and there will always be some sets better than others, and there will always be a cookware set that suits your needs.