Aprons are a woman's best friend, whether they are cooking in their home or in a restaurant kitchen. But not just any apron will do, especially those unisex aprons that aren't designed to compliment women when wearing this protective garment. That is why we have picked these five aprons guaranteed to make you look stylish and cute in the kitchen, while also providing maximum protection for your skin and clothes.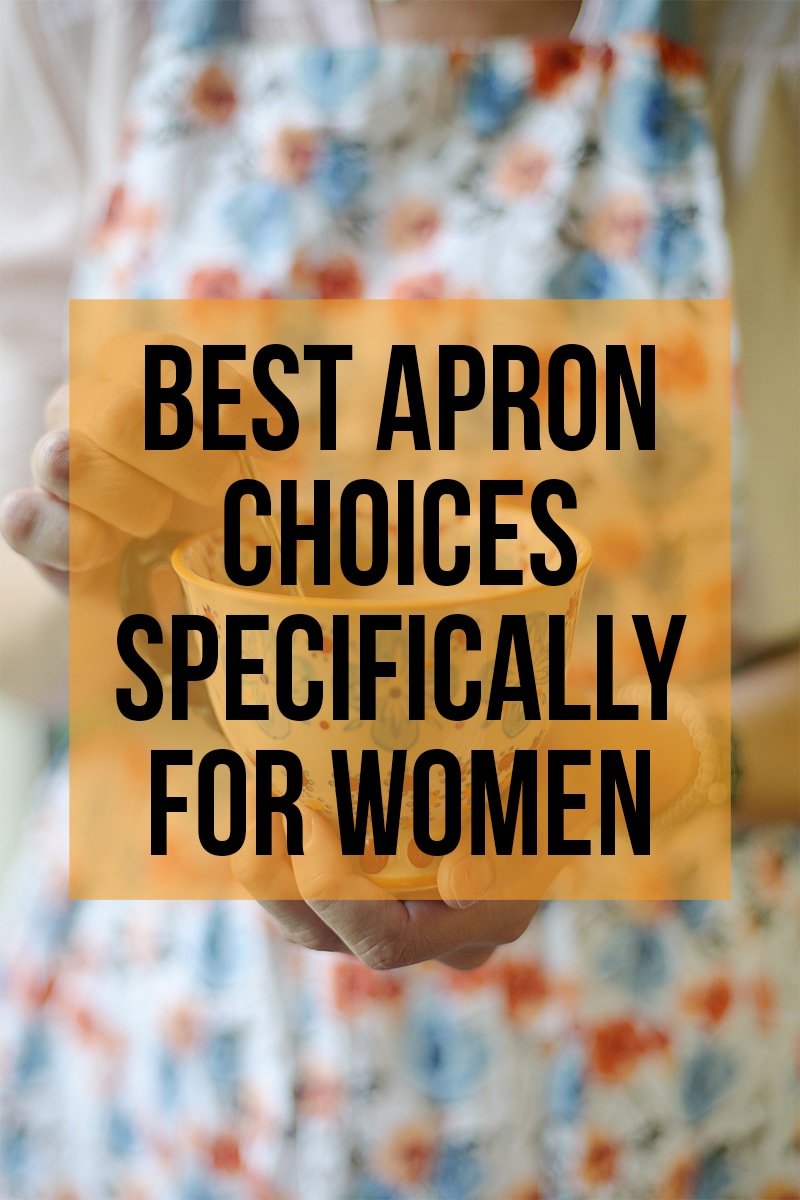 Chef Works Indy Hipster Apron
The Indy Hipster Apron isn't exactly designed for the kitchen, but it is useful for ladies who work as front-of-the-house staff at restaurants. This beauty was released by Chef Works in 2017 and looks like something out of a fashion catalogue rather than an apron for work. Not only does it look good, it is also made from durable fabric and has a reinforced D-ring belt that provides maximum security and support. Plus, the poly/cotton blend makes it comfortable and durable.
Anthropologie Gold Polka Dotted Apron
This adorable apron from Anthropologie is perfect for homemakers to wear, especially during the festive season. Anyone who is hosting a festive dinner, whether it is a Christmas dinner or Thanksgiving feast, and wearing this gold polka dotted apron is sure to make their guest feel warm and welcome. It is also made from 100% cotton, meaning it is more comfortable and breathable than aprons made from a cotton/poly blend.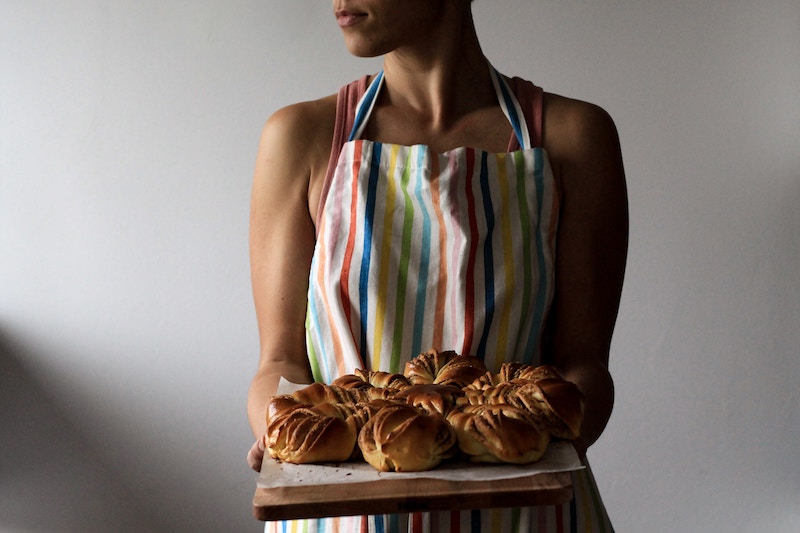 Design Imports Wild Rose Vintage Apron
One look at this exquisite apron and anyone can fall in love. The Wild Rose Vintage Apron by Design Imports is feminine and flirty, and it can make one look as though they are going to a fun party right after they are done cooking a delicious dinner. Plus, this is one of those aprons that would make an excellent bridal shower gift as it is just oozing with feminine chic. And the best part is that this apron is also made from 100% cotton.
Chef Works Berkeley Women's Petite Bib Apron: Jet Black Cotton
This sleek black number is another excellent design from Chef Works. Although it looks simple, it has a lot going for it and can be worn whether one is working in the kitchen or taking orders from customers. The Berkeley Women's Petite Bib Apron has chest and side pockets where tools can be stored for easy reach, and it has snap-on suspenders that can be mixed and matched for extra style points at work. It is also made from 100% cotton and has reinforced stress points and double stitching for maximum durability. Chef Works are excellent crafters of kitchen apparel and have an excellent collection of aprons for women.

Green Ticking Half Apron
This apron has one thing going for it: deep pockets. There are so deep that one can easily store a wooden spoon and other tools in there to increase efficiency in the kitchen. The Green Ticking Half Apron's long straps ensure a secure and comfortable fit while the high-quality French ticking makes it durable for multiple uses.
Just because one is working in a home or restaurant kitchen, it doesn't mean they can't look fabulous. And people who look good usually feel good. These aprons will make you look so adorable and make you feel pretty as you prepare a meal.
Image source: Unsplash.com
Happy Cooking and Keep Sharing! 🙂