Nowadays, giving a gift is hard. Gone are the days of gifting books and nifty figurines, packed with a lot of love. These days, people look for utility, class, and of course, taste! Generic gifts are no longer valued like before. In such circumstances, choosing the ideal gift can prove to be a massive dilemma. Your loved ones expect the best from you. Surely, you don't want to fail to deliver.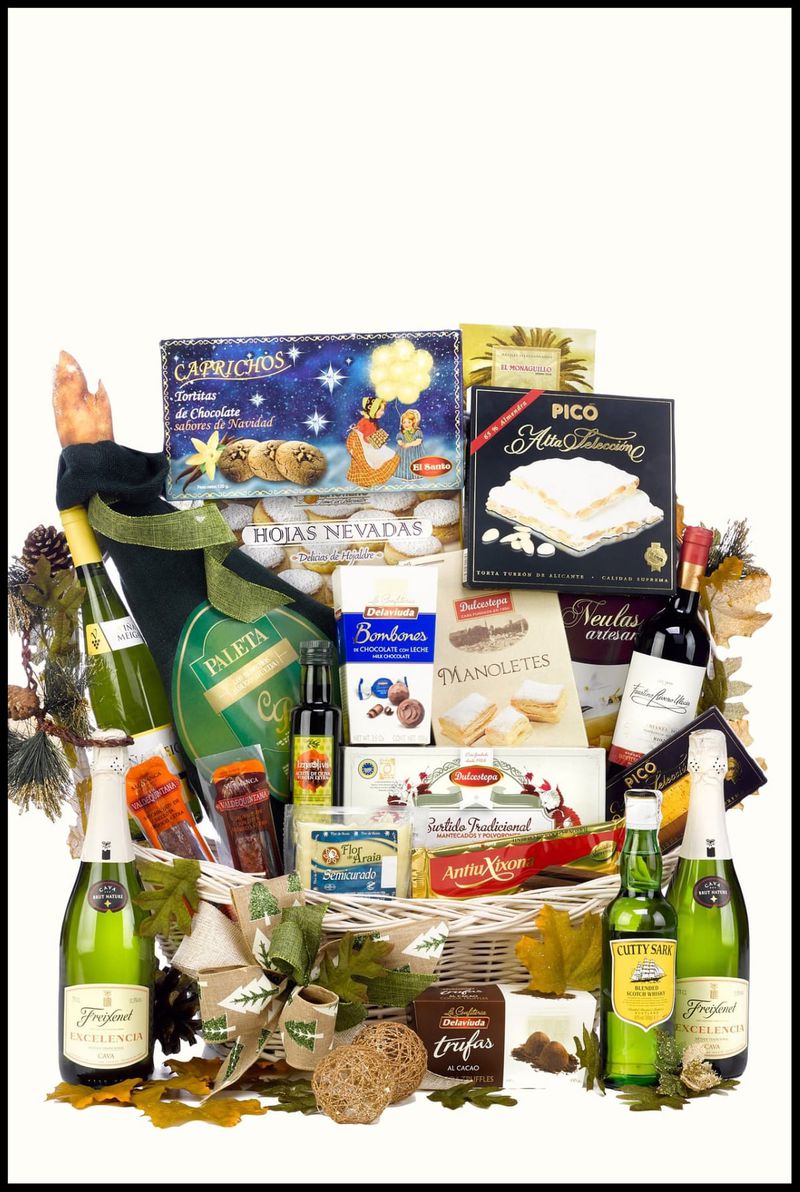 We believe gourmet hampers are the solution. With such a wide assortment of food options that we are fortunate to choose from these days, people have begun to develop their sense of taste. Expect your recipient to have a refined taste, making a delicious gourmet hamper the perfect choice. Most people do not purchase gourmet products on their own – or at least not regularly. 
Thus, there is little that can go wrong if you take this path. Let us take a closer look at what gourmet hampers are and the reason behind them being the go-to solution for this year.
What Is a Gourmet Hamper?
are the ultimate, extravagant gifts that you can send to your beloved friends and family on any occasion that you plan on making memorable and special. Be it an anniversary, a birthday, or a bridal shower, gourmet hampers go well for all occasions. 
In fact, these hampers perform exceptionally well on events like Christmas, New Year, Easter, Valentine's Day, Father's Day, Mother's Day, and so on. This shows how dynamic gourmet hampers can be. You would hardly have to put any thought into this, as people of all ages tend to love these dainty packages.
The best gifts are the ones that keep on giving, and gourmet hampers are just that. They are luxurious, have an aesthetic touch in their packaging, and are decent as gifts. Imagine yourself receiving one of these. Surely, the idea itself is refreshing, let alone the hamper itself.
When to Focus on Non-Alcoholic Gourmet Hampers
Alcohol is a significant gift on its own. When gifting a bottle of wine or a case of beer, there is little need to pack the hamper with more components. Yes, you can include utility items like a shot or wine glasses or a beer can opener, but that's about it. However, if the recipient is not into drinking, you should opt for non-alcoholic products.
There is a wide variety of alcohol-free hampers that you can choose from. Ranging from the delicious "Gourmet Bites Hamper" to the classy "Ultimate Foodies Hamper," the options are surely manifold. It is up to you to decide on one based on your budget and the recipient's preferences. 
Try going for decadent dessert hampers completely brimming with sweets of all kinds. This is the perfect gift for people with a sweet tooth. Be prepared for the showering of gratitude you might receive after you deliver a box of sweets to a sweet lover!
Furthermore, let us not forget chocolate boxes, cheese boards, savory items, sauces with a multitude of flavors, and of course, tapenades. Filling up a gourmet hamper is easier when there is no alcohol involved. This way, you do not have to focus on complementary products that go with alcohol, but you can simply choose whatever you feel like.
Ideal Gourmet Hampers for Any Occasion
Different people have their own set of likes and dislikes. Thus, it is crucial to understand the needs of the recipient before picking the hamper. This section describes some of the most popular gourmet hamper options that you must consider when the time finally comes.
The L'Occitane Pamper Hamper Range
If the recipient is a woman, it can not get better than the iconic L'Occitane Pamper Hamper Range. These are exquisite pamper hampers that solely focus on beauty and nourishment. L'Occitane is a renowned skincare brand, based in France, that has been serving women with top-quality products for a long time now. The quality of their products is so high that you get a "sense of spa" while using some of them.
The components of a L'Occitane Pamper Hamper include bath soaks, eye masks, hand and body creams, and much more. The L'Occitane Cherry Blossom also houses scented candles and a silky, satin robe that women tend to love. However, this is not all.
There is an abundance of food items also included in the pamper hamper. Examples include French vanilla almonds, toffee brittle, honey roasted peanuts, butter shortbread, and more. Furthermore, you will also find a collection of chocolate treats within the hamper. The best among them include Butlers Irish Chocolates, Willie's Cacao, and Ernest Hillier products, names that are established and famous in the world of chocolates.
The Sweet Epicure and Sweet Bites Hampers
This range of "sweet" hampers is generally suitable for all types of recipients because sweets do not need any particular occasion to be appreciated. Parents can gift these to their children, romantic couples can exchange these on anniversaries, and students can give gourmet hampers to their teachers on the occasion of passing their exams! Try planning from a gourmet hamper. The experience promises to be more rewarding than you might think.
The components of the Sweet Bites Hamper include Morgan's maple coconut roasted almonds, cocoa-dusted cashews, French vanilla almonds, various chocolate treats, caramelized peanut brittles, caramel sauce, crème brûlée roasted peanuts, and a few more tasty treats.
The Sweet Epicure hamper is slightly different in terms of components but sustains a similar theme. This brilliant hamper comes filled with a range of multi-coloured chocolate-coated treats such as cashew toffee brittles, shortbread biscuits, French vanilla almonds, honey roasted peanuts, gourmet chocolate boxes, and other items. Most of these items can also be found in the Sweet Bites hamper as well, as you may have noticed already.
On top of all that, the packaging itself is extremely catchy. The box is lined with premium gold ribbons, and the person placing the order has the option to have a free premium gold card included in the package.
Entertainer Gourmet Hamper
If you are looking for something more natural, the Entertainer Gourmet Hamper might just be the perfect choice for you. This classic box of goodies specializes in pleasing fruit lovers and cheese connoisseurs. The hamper comes with a collection of rich items like savoury beer nuts, premium nut mix, quince paste, roasted capsicum tapenade, honey popcorn, kalamata olives, crackers, and olive oil. Gourmet lovers adore the idea of getting such a hamper, mainly due to the array of palatable treats hidden within.
Gourmet Foodies Hamper
For recipients who are massive food lovers, there is a range of gourmet foodie hampers that you can opt for. Ideal gastronomes will tend to appreciate any form of food that plays to their taste buds. This opens up a world of possibilities when it comes to choosing a gourmet hamper for them.
Contemporary gourmet hampers include food items belonging to popular brands like Kangaroo Island Produce Co., Ernest Hillier Chocolates, Black St. Gourmet Foods, Morgan's Fine Foods, and the Brewer's Nut Company. The hamper's components include luxury items like Avec du Fromage natural and charcoal wafers, roasted capsicum tapenade, beer nuts, quince paste, semi-dried tomato halves, kalamata olives, and the aesthetic crème brûlée roasted peanuts.
These gourmet hampers are not only packed with a bunch of treats but are also packed well. Even if you go for long-distance shipments, you will be receiving these packages completely unscathed.
Reasons Why a Gourmet Hamper Is Your Go-To Solution This Year
Now that you are aware of the best gourmet hampers to choose from, let us take a look at the reasons for going with a gourmet hamper in the first place. Check out the list below.
They are fit for any occasion: Gourmet hampers can be gifted in any event, as mentioned previously in this article. As gifts, they are incredibly dynamic. You can always end up ordering a gourmet hamper after rejecting a bunch of gift ideas before that.

They are full of surprises: Your guests will hardly be able to guess the components of a gourmet hamper. Imagine the surprise when your uncle with a sweet tooth opens a box of chocolate treats.

It proves that you care: Although it is not the most difficult task in the world, giving a gift is always considered special, no matter what the contents are. As for gourmet hampers, even the packaging represents a full-fledged gift on its own, with the premium gold cards and ribbons adding to the flash.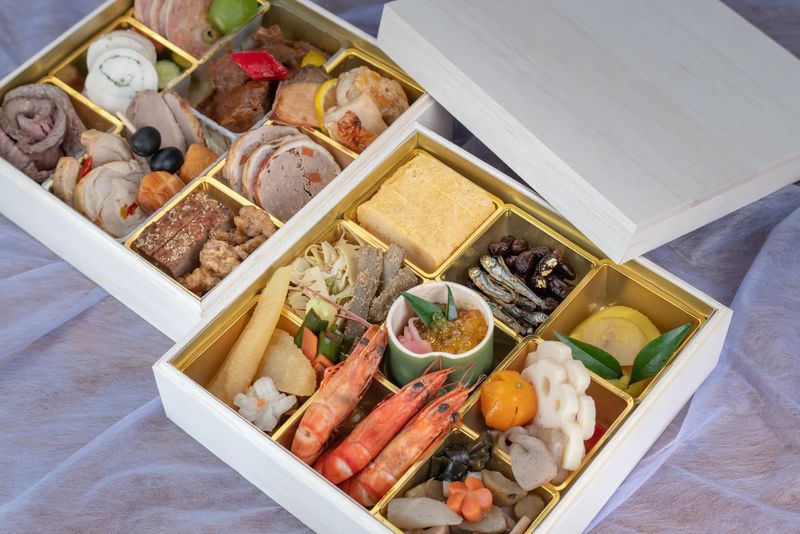 Final Thoughts
If a gift does not spoil the recipient, what's the use? We believe gifts should be greatly rewarding and blissful. If not, you should keep looking! Be it an elaborate or the simple occasion of getting your daughter her first-ever haircut, gourmet hampers have a place in every situation. Make sure you have a comprehensive idea about gourmet hampers. If you do, the next time you need to select a gift, you have just the right one in mind!