Have you been dreaming about a kitchen that you would be happier to cook and be in? Are you collecting a hodgepodge of mental and physical notes about what you would do with your kitchen when you finally figure out how to go about transforming it?
If you answered yes to any of these questions, then you sound a lot like me. In this article, I lay out 9 elements you can turn into actionable steps towards your dream kitchen today! If you're serious about taking those dreams out of your head and turning them into a reality, keep reading!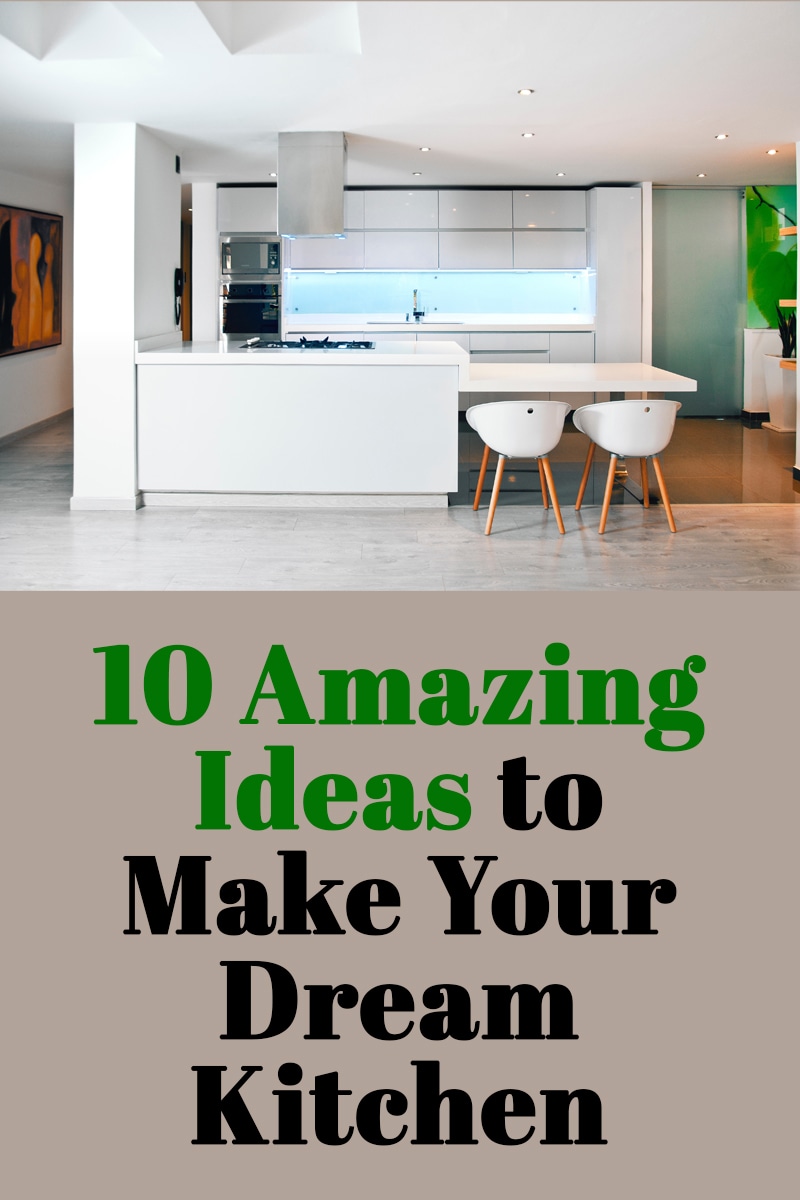 Select a Color Palette
This first step enables you to be able to create a cohesive vision through the color story of your kitchen. A color palette usually consists of six colors that set the tone for your space. There are warm, cool, or neutral tones that you can select from. A muted color palette is more neutral. The fun with a muted palette comes in the fixtures and metals you choose for your kitchen. To make this process as tangible as possible, go online or into your nearest Home Depot or Lowes and select your color palette!
Fun with Lighting
The right lighting is an essential element in creating the perfect ambiance for your dream kitchen. LED lights are a great alternative to regular bulbs because they are energy-efficient (they use 80% less energy), they are long-lasting, and some of them emit more than one color. To have even more fun with your kitchen design, you can use LED spotlights to highlight key elements of your kitchen, these spotlights aesthetically enhance your kitchen. To start this next step, simply put 'LED kitchen lighting' in the Amazon search engine, look around, and find what fits your taste.
Upgrade your Faucet's Filtration
Most consumers know that the water coming from your kitchen's faucet is not safe to drink. It can contain up to 60 contaminants including lead. Most of us either buy single-use water bottles or have a water station in the kitchen. For my dream kitchen, getting clean water directly from my faucet is ideal. Rather than having to get single-use bottles or a water cooler, using the Brita Faucet Filtration system makes my life significantly simpler. While washing your food and filling your reusable water bottles, you can be at peace knowing that it is clean water from your faucet.
Replacing Cabinet Doors
The most common element in upgrading a kitchen's style is in upgrading the cabinet doors. For me, sleek, streamlined wood is the perfect choice for my warm color palette. Also, for a budget-friendly upgrade, you can paint your cabinet doors. With the help of YouTube, painting your kitchen cabinets is a simple process. DIY network has an easy to follow the tutorial to get you started today! You can create a fresh take on cabinet doors by using two tones rather than one. The trick to using two tones is to pick two complementary colors so that nothing clashes.
Hiding Your Trash Bin
Rather than having a sore spot in your kitchen, the trash bin, you can hide the bin with a pull-out drawer and thus enhance the clean look of your kitchen. Hiding your bin is a step to consider while you are replacing your cabinet drawers. You can either design and install a drawer specifically for your trash bin with the help of a carpenter or you can you use one of the many YouTube tutorials on how to install a trash bin cabinet for your dream kitchen. There is a great tutorial on the "Fix This Build That" YouTube channel.
Coordinate Kitchen Appliances
The most commonly used element in my kitchen, the appliances, definitely add to the fun and flare of your kitchen. If you are going with a cool palette, silver appliances with your choice of a cool color would be what you want to hone in on. When I bought my new countertop toaster oven and vegetable spiralizer, buying them in the neutral colors of my kitchen created a more harmonious flow to the design aesthetic which is exactly the kind of peaceful space I love being in while I am cooking.
Coordinate Kitchen Accessories
Most of us are familiar with accessories for our outfits, which make the overall look we're going for pop. Well, our kitchen can also pop with the right accessories. Having your color palette in mind, select kitchen gloves, napkins, towels, aprons, etc., that will align with the overall aesthetic of your dream.
An Indoor Kitchen Grow Room
I am developing a bit of a green thumb because growing my own food is not only healthier, it is also fun! Who can honestly say no to on-demand fresh herbs? Not many people I know. Designer Matthew Quinn created an in-kitchen grow room that is the most attractive element of my dream kitchen. With fresh herbs right in your kitchen, it will be fun to use the kitchen to create delicious new recipes.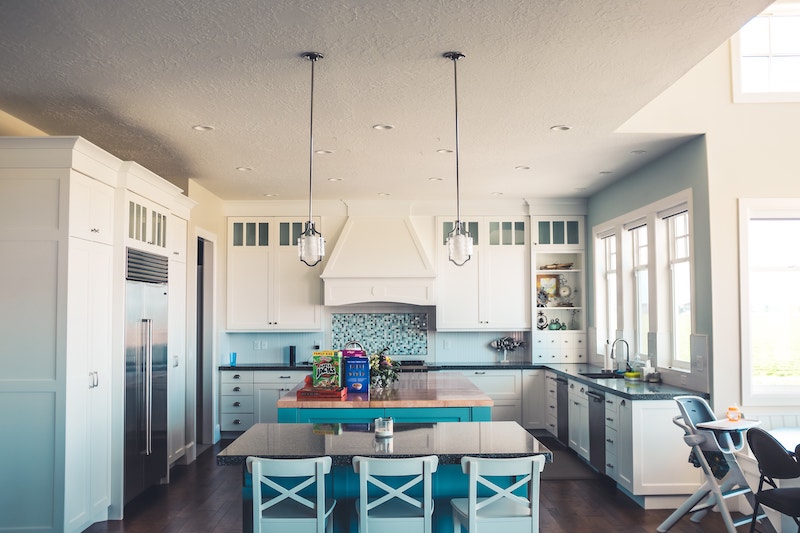 Create a Chalkboard Wall
A chalkboard in your kitchen is a fun way to show off your menus or write up your week's To Do list, all while keeping your children entertained. Rather than worrying about your kids drawing on the walls of your dream kitchen, they have a designated space to chalk up to their heart's content. On the YouTube 'Feeling Home' channel, you will find the "Top 40 Chalkboard Paint Decor Ideas" to select from and begin this process.
Let's take a quick look at the 9 elemental steps I laid out for you: first, select your color palette, select your lighting, then, upgrade your faucet's filtration, replace your cabinet doors, hide your trash bin, coordinate your kitchen appliances, coordinate your kitchen accessories, add an indoor kitchen grow room, and create a chalkboard wall.
Want to learn more about a dream kitchen in the year 2020, then check out this wonderful Post-Pandemic Dream Kitchen Guide. I am sure you would love it too.
With the use of these ideas, your kitchen is sure to be a better space, don't prolong your dream anymore, get started today!