Charcuterie boards are serving boards filled with a mixture of cheese, cold meats, smoked meats, herbs, seasonal fruits & vegetables, as well as jams, and other condiments. These boards have become extremely popular over the last few years as casual dining, and picnic-style dining have become more popular.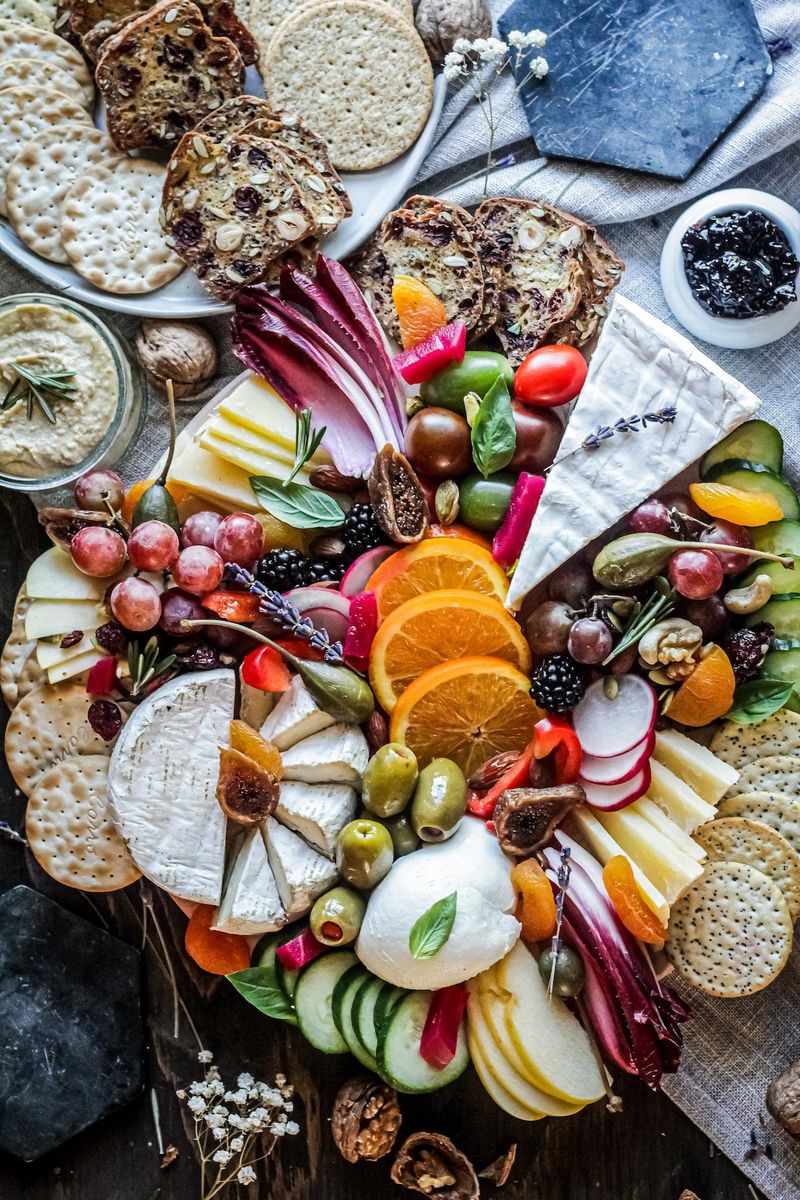 , head down to the beach, and enjoy the food and the waves. Another option would be to take your board on a picnic, adding a sense of luxury that others will envy. With a charcuterie board, the possibilities are endless.
Charcuterie boards are light, easy to use, and are also a social food. Here are seven reasons why charcuterie boards are so popular.
Something for everyone
Charcuterie boards are made up of meat, cheese, herbs, fruit, , and other condiments. Each board is unique and can be tailored to suit your guest's preferences. Add more fruits, add more meat, or leave the cheese out altogether, you have that power that allows your board to suit the needs and taste of your guests.
Endless options
Because of the broad spectrum of items that can be included in a charcuterie board, you have almost endless options. You can make a luxury board with some of the most expensive goods or a seasonal board with all the best produce that is in season.
Affordable
You can choose the items that are on your board, meaning you can determine the cost. Meats, cheeses, and fruits all vary in price from very affordable to very luxurious. You can easily design a delicious board to almost any budget.
Popular & Trendy
With many celebrities and influencers showing off their boards, everyone wants to jump on the trend. Many of us like to stay with the latest trends and this drives us to things like charcuterie boards.
Room for creativity
Are you a whiz in the kitchen? Do you know your produce inside and out? Then a charcuterie board is a new avenue for creativity for you to explore. You can tailor the produce, the cheeses, the meats, all to show off your creativity and impress your guests.
Easy & Accessible
Charcuterie boards are easy to assemble, and all of the ingredients should be available from your local supermarket. This means it's quick and easy to whip up for an impromptu barbeque or a spontaneous sundowner hangout.
Luxurious Feel
We all want to feel special and indulge in the luxuries of life. A charcuterie board offers a luxury feel to any situation. Because the board started in luxury settings and is still used in posh restaurants and wine farms, it can help to raise the atmosphere of your gathering, adding that extra bit of luxury that others may have missed.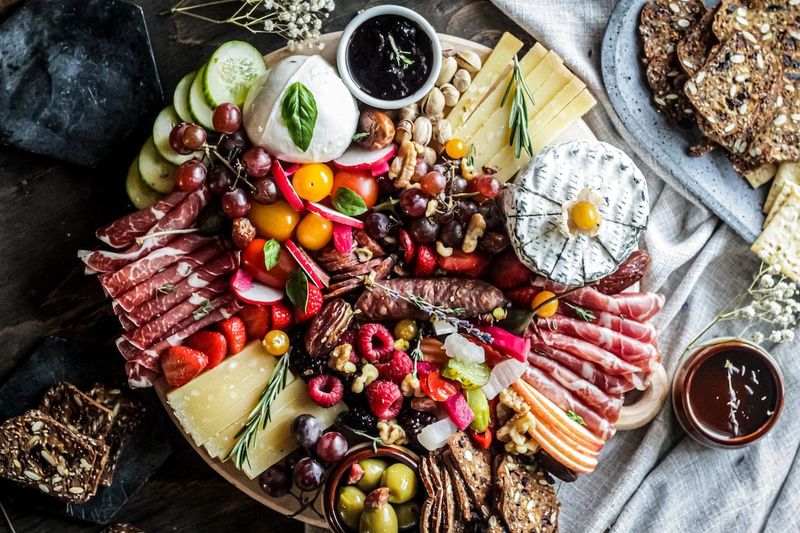 Tips on putting together a charcuterie board
You can make . For picnics or date nights, a charcuterie for two can be a great idea. To ensure that guests are well-fed at large events, creating multiple boards is a great idea.
A special board doesn't necessarily have to be purchased. You can use a wooden cutting board, a slate board, or a serving tray. You can use any flat surface. There are many great options available.
Add color and texture
Make sure you choose items that "pop" when choosing items for your board. Bright reds (strawberries, cherries, tomatoes), bright greens (grapes, apple slices, herb garnish), etc. You will find too many brown foods and your board will not look great if you don't watch out.
Be careful not to place too many similar colors next to one another. This will improve your presentation.
The same applies to texture. Variation is important. You need smooth, shiny surfaces such as dates. Some surfaces should be rough and edgy, like the Triscuit crackers. Some surfaces should be wetter than others, such as and spreads. Others must look super dry, such as the almonds and pistachios.
Now you have all the reasons as to why you should have a charcuterie board at your next picnic or barbeque. The real question is, what will you add to your board to personalize it to your audience?