French fries hold immense importance when it comes to incorporating them in a party. Keep in mind that this dish is loved by millions of people from across the globe. Moreover, the interesting thing is that this dish can be served at any type of the day, irrespective of the nature of the party.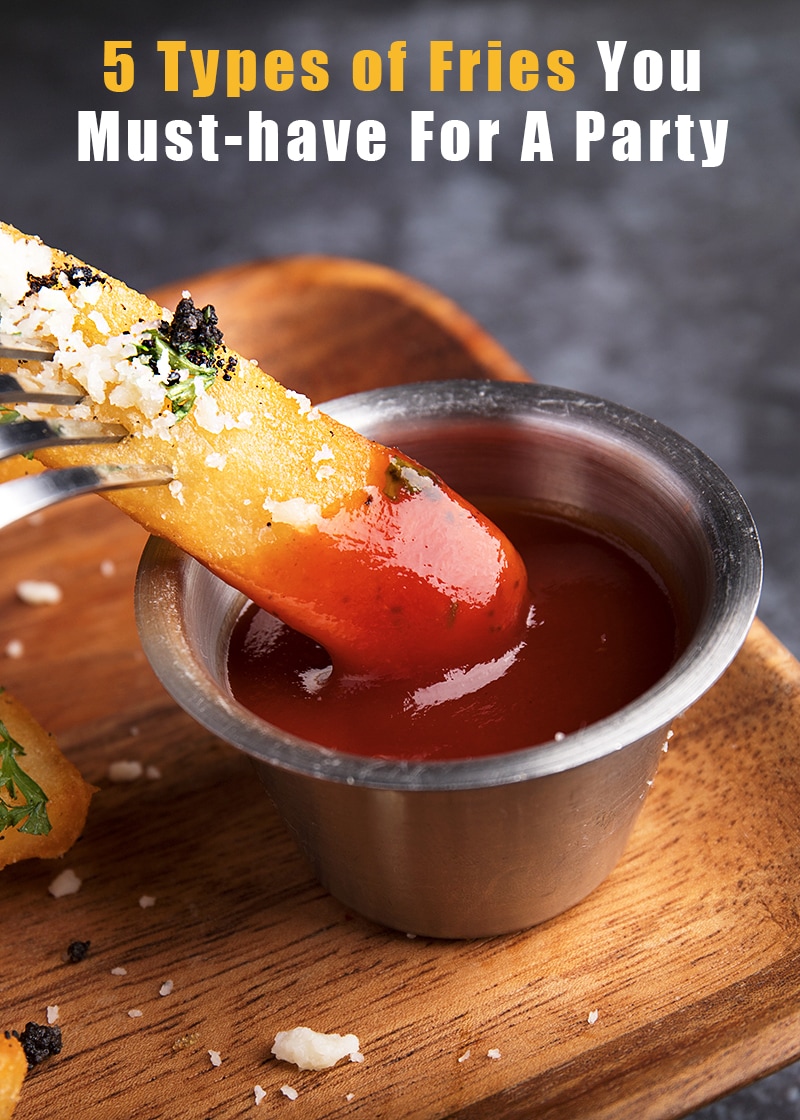 What's more intriguing is that we have a vast array of sauces to compliment with these days. Chefs from all over the world have come up with interesting ideas to instill fries in multiple dishes. In this article, I will guide you through 5 different types of fries that can be served at a party at any time.
5 types of fries:
1. Crinkle-Cut
Most of the fast-food restaurants serve crinkle-cut fries with their dishes these days. This is because their attractive shape is enough to entice the audience. Crinkle cuts are shaped with a smart tool that gives them a very attractive triangular zig-zag shape. You will need a crinkle cutter to cut them. 
Major restaurants have sophisticated cutting equipment with which they shape their fries. These cuts are better served with chili sauce and . Moreover, an important point to note is that these fries are thick in texture.
2. The waffle
One of the most liked French fry types of this generation are the . No! We're not bringing in sweet waffles but using the name to define the shape of these fries. They are very similar to crinkle-cut fries with a difference that the potatoes are arranged in a waffle shape.
It is not easy to make these fries. One has to rotate them every few minutes up to 90 degrees so that they get deep-fried. These fries are also thick and are best served with fresh lime.
3. Bistro
These fries have always been very common in our lives. Beginning from a young age down to being teenagers, mums always used to serve us with bistro fries. They're thick-cut and often double fried. These fries have always been everyone's favorite when they were young. 
They are best served with simple ketchup. If you are , don't forget to serve bistro fries. Most people choose to fry them twice so that they can get crispier to the maximum level.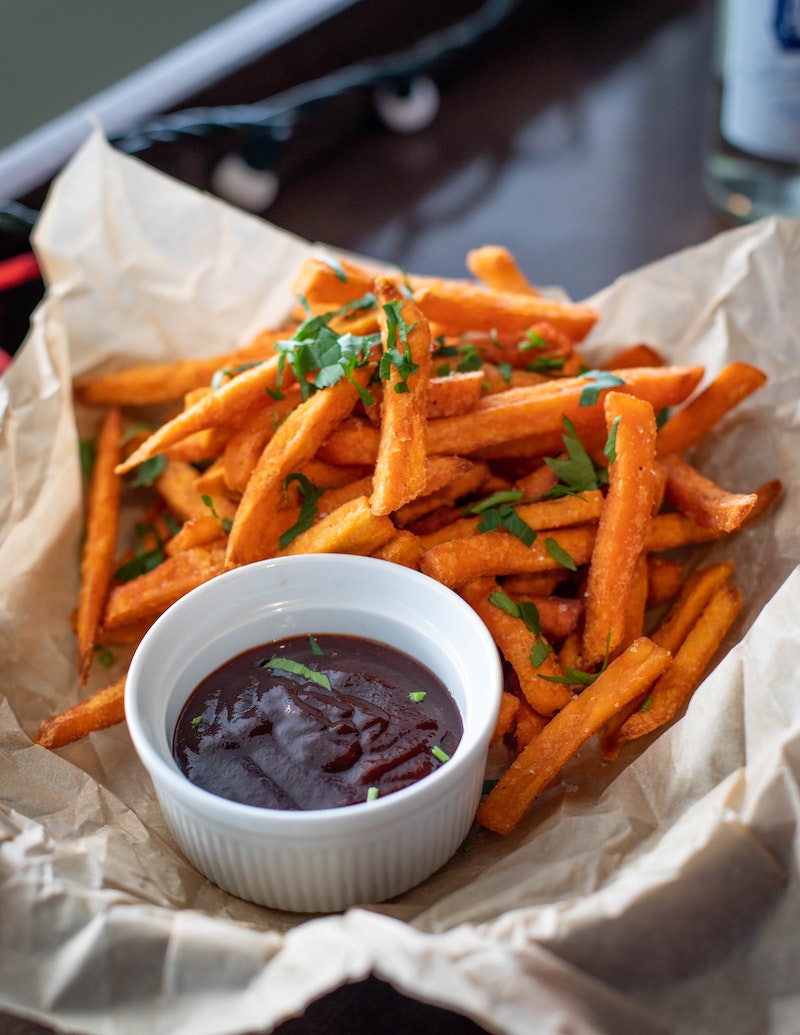 Image Source: Pexels.com
4. Cheese Fries
? Don't worry; we've got an even better option for you. Cheese fries are the life of the party. Whether you're throwing the party in summer or winter, cheese fries will always uplift the overall experience of the party. 
Most restaurants are incorporating creative ways to improve the presentation of cheese fries. Imagine being served molten cheese over a huge pile of French fries. Wouldn't it be great? It surely would make you crave for more.
5. Cottage fries
Very similar to potato chips, cottage fries are round cut in shape and very thick. They can be deep-fried and easily placed in the oven. You can serve them in different forms and as a complimentary dish with other food items. If you know air fryer recipes, you must check the one that teaches you about cooking these fries. Cottage fries are eaten in great numbers in Europe.
Conclusion:
Lastly, there are many options of sauces such as this that can be served with fries. The only thing that matters is the combination you choose. When throwing a party, don't forget to have a so that guests can have a great experience of eating at your place.