There is a common misconception circulating nowadays that makes many of us believe we should be cooking a fancy meal from scratch each night. As any person working at a full-time job will tell you, that is simply not feasible. However, your dishes don't need to look like the Instagram account of a chef. There are plenty of ways to save time and keep food delicious.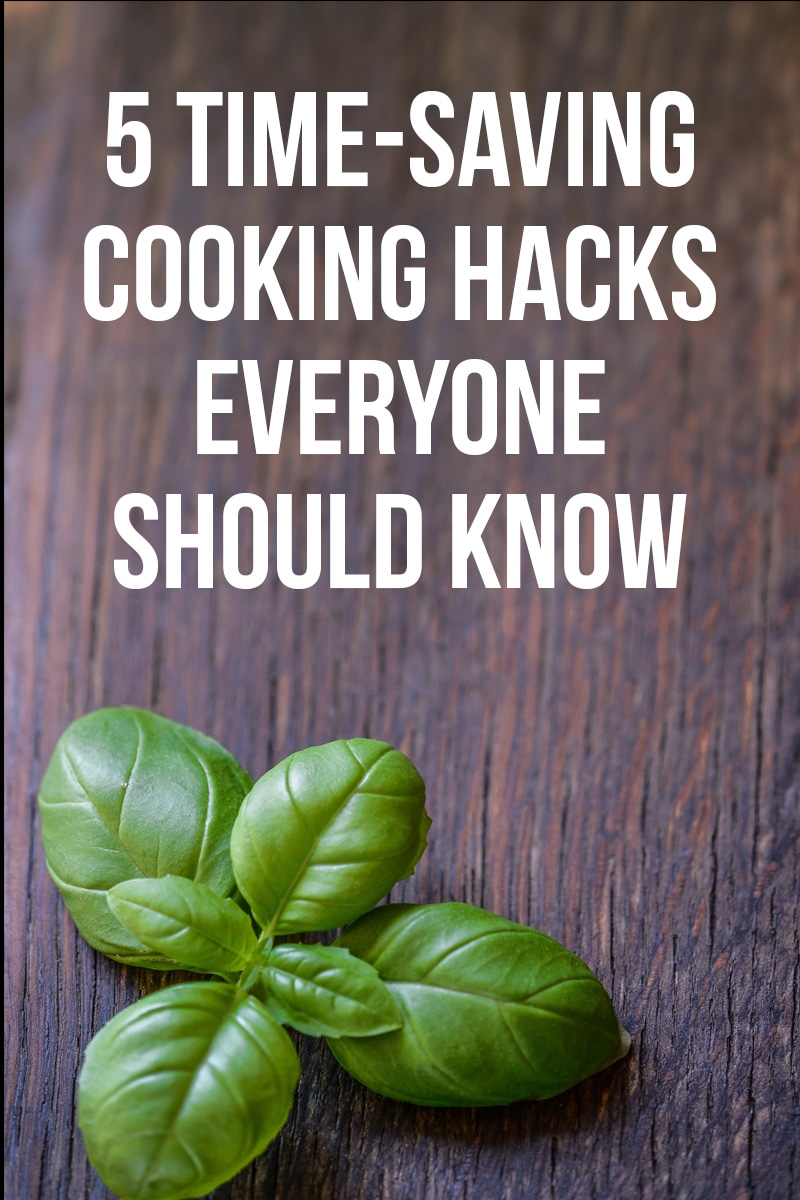 Time-Effective Cooking
There are plenty of smart ways to save time in the kitchen. With the right approach, you can shave off as much as one or two hours from the entire process, which leaves you with additional free time to enjoy. Here are five essential cooking hacks everyone should know about.
1. Use Non-Stick Cookware
It's no secret that cooking isn't a tedious and lengthy process most of the time. In fact, the majority of recipes are ready to serve in under an hour. However, the tidying that follows can eat up a lot of time. To avoid that, always use non-stick cookware. Not only does it cook the food faster due to proper thermal conduction, but it is also easier to clean.
Say goodbye to regular pots and pans and invest in items that are ceramic-clad. According to some sources, one of the best brands on the market is Scanpan, as it offers a wide selection of pressure-cast aluminum pans glazed with titanium ceramic coating. These ensure a high-quality and fast cooking experience followed by an easy washing.
2. Invest in a Pressure Cooker
While we're on the topic of cookware, if you want to put full meals on the table in less than 30 minutes, then you most definitely need a pressure cooker. This type of pot has multiple settings, which means that it can act as a slow cooker, rice cooker, and steamer as well. What is more, it also makes yogurt and sautés foods to perfection.
When set on pressure cooker mode, you won't even need to defrost the meat before putting it in. As a plus, it is a healthy way to prepare ingredients, seeing that it doesn't require any additional fats to cook the food.  The best value for money on the market is the Instant Pot 6-Quart, which retails for 100 dollars on Amazon.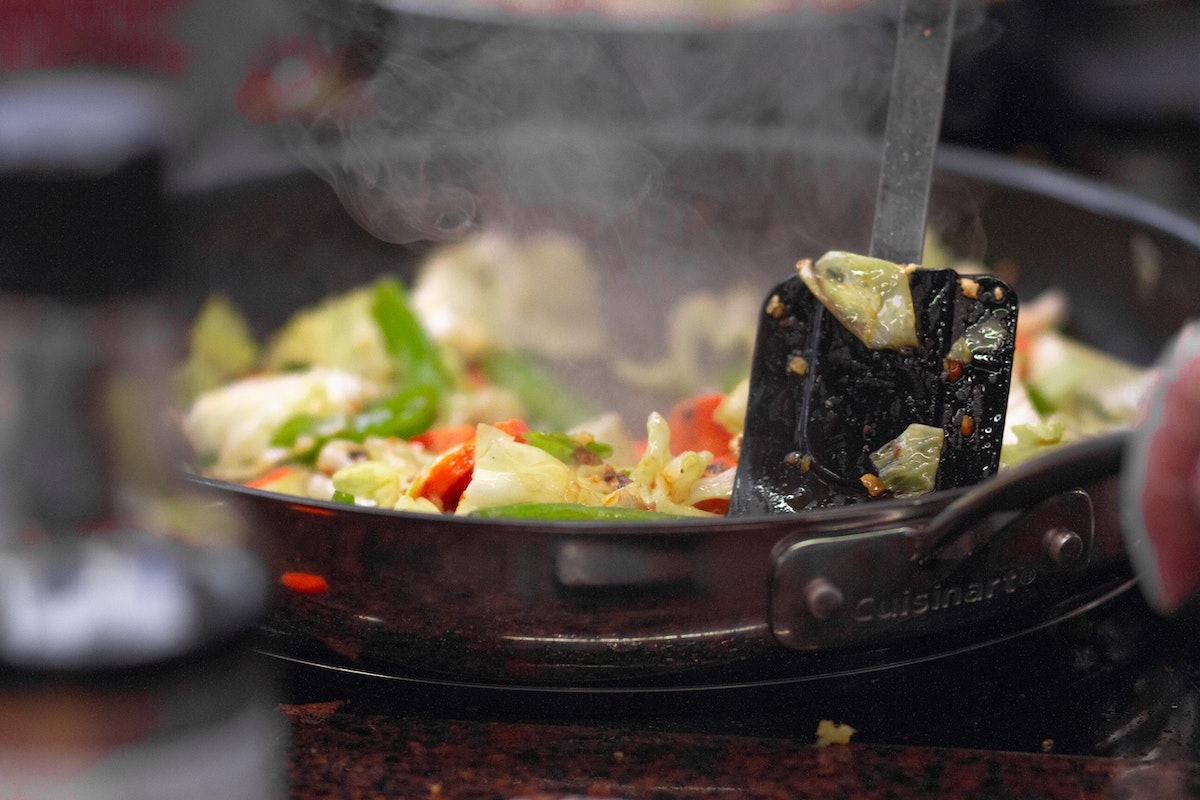 3. Stock Up on Fast Ingredients
Upon hearing the term 'fast ingredients', you might be tempted to think that we're recommending junk food. Fortunately, that is hardly the case. There are plenty of healthy alternatives that are as easy to prepare as a TV dinner. As nutritionist Jade Gibbons explains, frozen vegetables and canned chickpeas or beans are great options for a quick dish.
Stock up on some 10-minute grains as well, such as bulgur and barley. Eggs are a great way to add nutrients to a meal rapidly, as they are ready in just a few minutes. Store-bought hummus and spaghetti sauce are usually fine as well, as are ready to eat bags of salad greens that you can add to just about any bowl for a plus of vitamins and minerals.
Many supermarkets also offer pre-seasons packets of salmon or tuna, which are marinated and ready to serve. Seeing as how a healthy diet should consist of at least two servings of fish per week, getting your essential does of omega-3 fatty acids from a bag is a huge timesaver. Add some steamed veggies on the side, and dinner is served.
4. Cook Protein in Advance
Meal prep is another excellent way to save time during the week. It's best to cook extra protein in advance so that you can enjoy a filling dish for the following days as well. Thus, when you broil or roast some chicken cutlets or salmon fillets, throw in some extra pieces to eat for a few days after as well. They store well in the fridge for as much as 48 hours.
Therefore, when the next mealtime rolls around, all you will have to do is whip up a quick side salad or boil some potatoes and make a quick mash. You can even cut the meat into pieces and mix it in a bowl with some pre-packaged greens, a handful of cherry tomatoes and some fast vinaigrette, and you'll enjoy a nourishing meal in no time at all.
5. Freeze Leftovers for Busy Days
Freezer dinners have been popular for decades now, especially among North American audiences. But while the dishes these offer are ready to eat and usually quite tasty as well, they are packed with sodium and other additives to extend their shelf life. To achieve a similar result while maintaining your health, try freezing your own leftovers.
When you cook, prepare double the amount that you usually would, then freeze the rest. This will save you a lot of time on busy days, because all you have to do is pop a plate in the microwave or oven for a quick defrost. Just remember to check beforehand and see whether or not the food you have freezes well or not. Some dishes are ruined in the process, so be careful.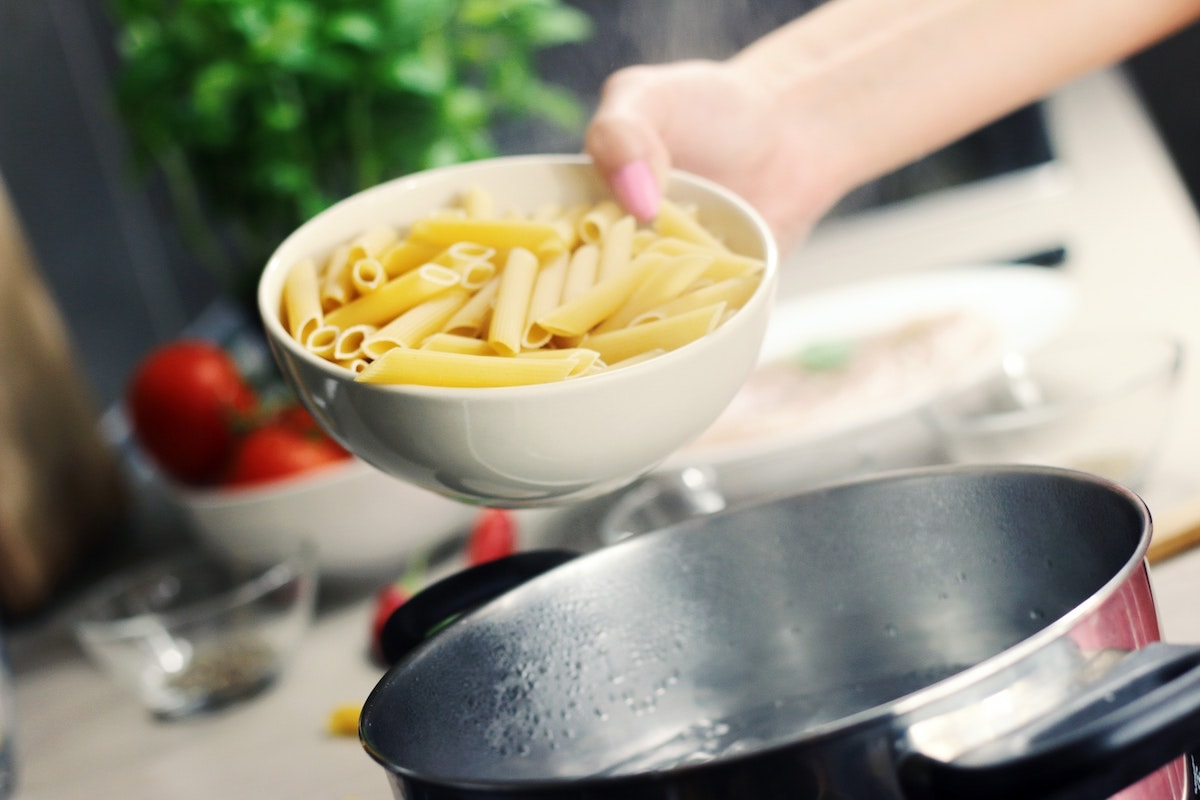 Final Thoughts
Saving time in the kitchen is simple enough when you apply the proper methods. The key lies in the right combination between cookware and ingredients, plus prepping and planning. In this way, you will be able to enjoy delicious and healthy meals during the entirety of the week with minimal time and effort spent on the task.
Image Source: Unsplash.com