A wise man once said the ultimate test of any relationship is if you can tolerate each other in the kitchen. Today, we'd like to make things a little easier in that department and present our favorite super simple and super for a romantic dinner for two for those who are into foodie dating) as well as those who've been coupled up for as long as they can remember.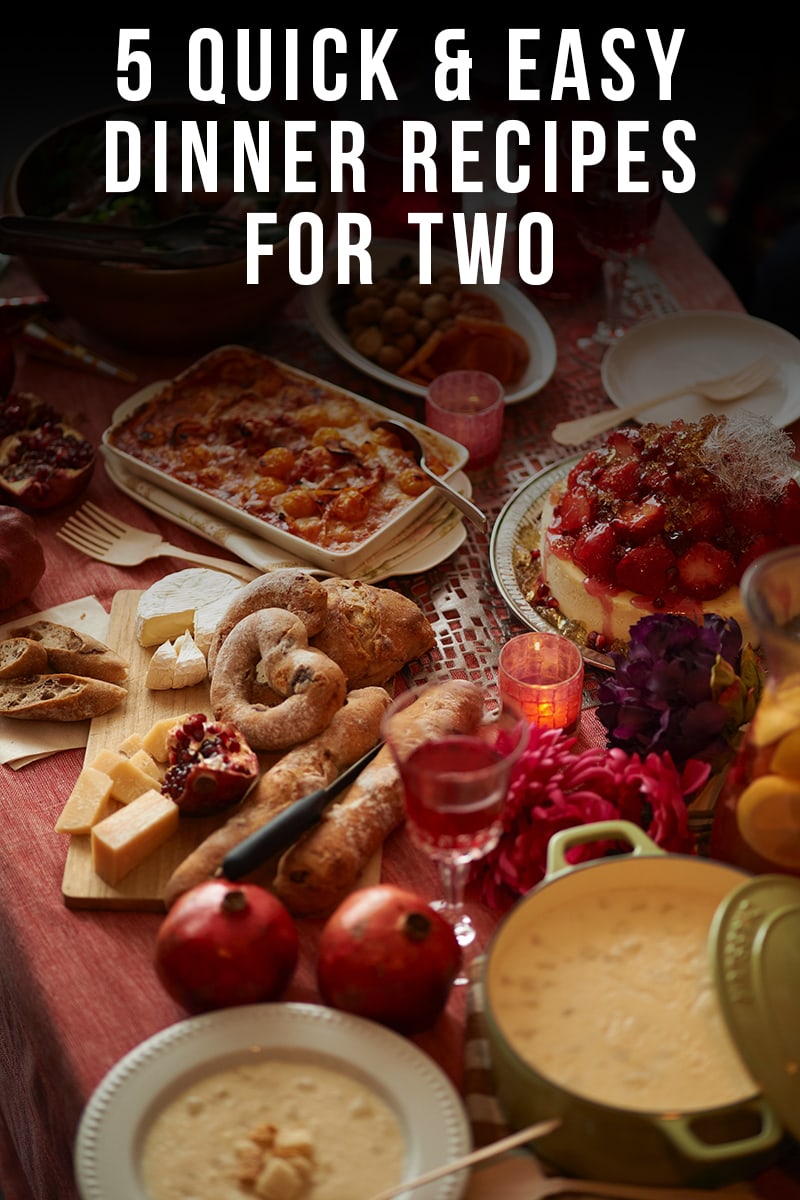 1: Delish Juicy Steak
No man could never resist a girl who can make a finger-licking good steak! Whisk together , soy sauce, lime juice, and brown sugar in a large bowl. Add the steak and toss until coated. Marinate for at least half an hour, up to two hours. Remove the steak from the marinade, pat it dry with a paper towel, and lightly season with salt and pepper. Preheat the oven to medium-high, place the steak on the grill and cook for about 6 minutes on each side for medium-rare. 
2: Caprese Chicken
There is mom chicken and then there is chicken for two. Heat the olive oil in a large skillet over medium-high heat. Season the chicken with salt and pepper and cook until golden or 6 minutes per each side. Take the chicken out of the skillet and add balsamic vinegar to the skillet, add some garlic, and cook for one minute. Add halved cherry tomatoes and season with salt. Let it simmer for five to seven minutes. Stir in the basil. Put the chicken back onto the skillet and nestle the tomatoes in. Top the chicken with mozzarella and cover the skillet with a lid to melt it.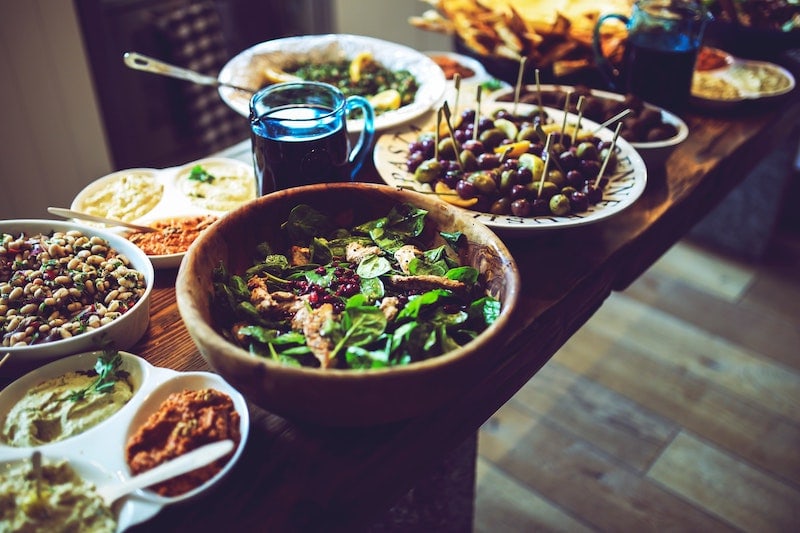 Image Source: Pexels.com
3: Honey Garlic Glazed Salmon
Keep it healthy with just a touch of sweetness. In a small bowl whisk together honey, soy sauce, lemon juice, and red pepper flakes. Heat the olive oil in a large skillet over medium-high heat, and when the oil is hot add the salmon skin-side up, and season with salt and pepper. Cook the salmon for about six minutes per side. Add garlic to the skillet and cook for about one minute. Add the honey mixture and cook until the amount of sauce is reduced by a third.
4: Angel Hair Pasta Primavera
Want to impress your date but have that waistline in mind all the time? Preheat your oven to 400°. Cook the pasta in a large pot according to the directions on the package, drain, and reserve one cup of pasta water. Toss broccoli, tomatoes, and mushrooms on a large baking sheet, season with oil, garlic, salt, and pepper. Roast for about 15 to 20 minutes. Add the veggies to the pot, add Parmesan and half the cup of pasta water over low heat, and stir to create a sauce. Garnish with basil and enjoy this comfort food guilt-free.
5: Creamy Spinach Chicken
Heat one tablespoon of olive oil in a large skillet over medium heat. Season the chicken with paprika, salt, and pepper and cook until golden, or eight minutes per each side. Transfer the chicken to a plate. Heat another tablespoon of olive oil, add onion, and cook for five minutes. Add garlic and cook for one more minute. Add spinach. Pour over some heavy cream and chicken broth, and cook for three minutes. Add mozzarella and Parmesan and stir until melted, return the chicken, and simmer for another five minutes.