Everyone likes fancy, new gadgets. Be it a smartphone or even an alarm clock, nothing beats the thrill of updating your household collection.
Just like everything else, your kitchen gadgets are another sector of utilities that are developing at an insane speed; after-all cooking is an experience that touches one's soul! Therefore, for your slicing, dicing and other spoiled food needs, manufacturers are coming out with bizarre yet effective products that ensure more work with lesser effort.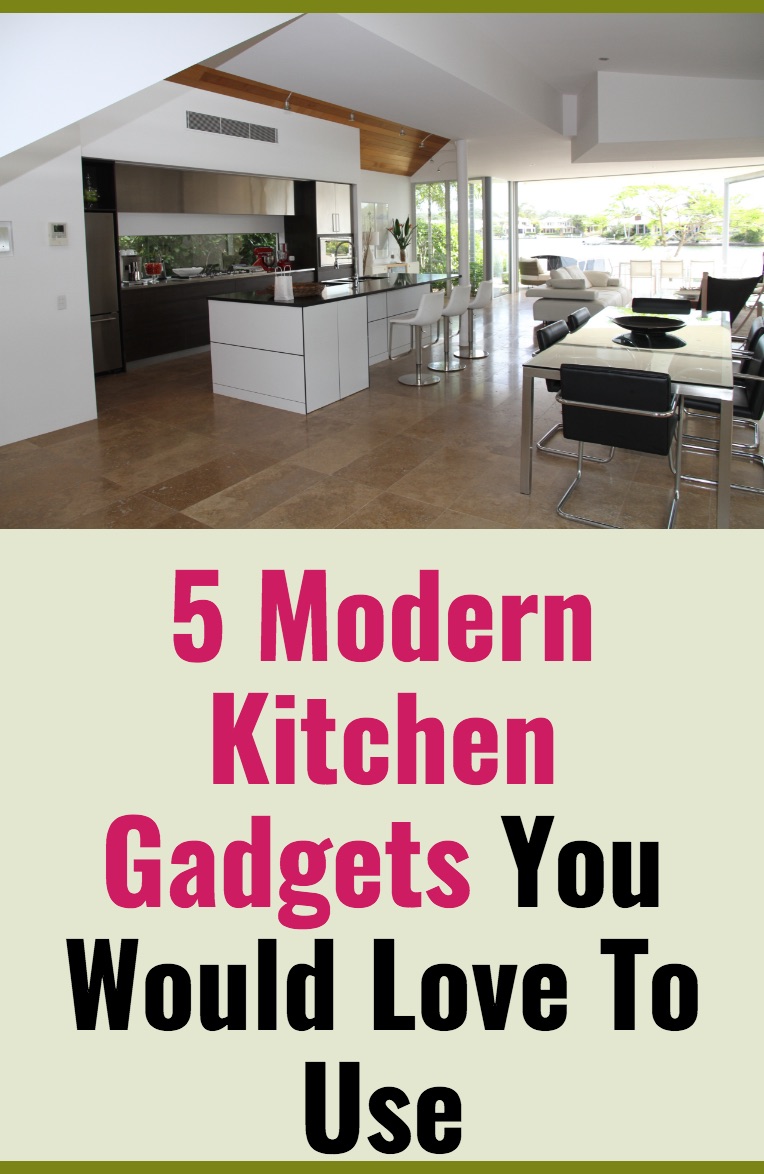 If 2018 is your year of changes and modifications, don't forget to try out these amazing tools and utensils that are all about upgrades:
1. Instant Pot
Instant Pots (or instapot) have been here for quite some time now, but their efficiency remains undisputed. The 7-in-1 magic cooking pot has revolutionized the whole cooking experience. It doesn't only speed up the cooking process but is energy efficient, convenient, easy to use and smart enough to remember your cooking techniques making sure you always get the same tasty food.
The instant pot is basically your helping hand in the kitchen. Therefore if you have always wanted to try out different cuisines but have been intimidated by the dreading long processes, instant pot is definitely going to help you bring your A-game to the kitchen.
2. Air Fryer
In case of Air Fryers, internet fever is real!
Why? Because it lets you fry food, minus the oil part. The Air Fryer is a healthier alternative to deep frying as it uses hot air and just a tiny splash of oil to work with, which means lesser fat and more nutrients. Without the need to defrost the frozen products, it gives you the perfect crispy texture along with a tender, fully cooked end product. All you have to do is, dress your food item, set the time and pop them in the air-fryer.
3. Sushi Bazooka
For all those Japanese food fans, here's a little gadget that is sure to get your sushi on point- the sushi bazooka. Not everyone can roll perfect sushi with the bamboo mat, therefore this is where this cylindrical bazooka will help you. Quick and simple, all you need to do is pop in your ingredients, plant the pump at the end, grab and join both trays and pump out some heavenly sushi rolls. While it is the sushi bazooka, you can always use this to carve out perfect shapes for other ingredients too.
4. Breakfast Sandwich Maker
In case you dream about delicious, appetizing breakfast sandwiches but can't seem to manage them, you need to get yourself a breakfast sandwich maker. The Hamilton Beach's Breakfast Sandwich maker is all about convenience and being instant. All you got to do is preheat the sandwich maker, fix in your fillings in its different layers and let the machine do its job. It is a modern sandwich maker that cooks multiple things including eggs and bacon, all so that you can have the perfect start every morning.
5. Bakey's Edible Cutlery
All set to transform both the recycling and culinary world, Bakeys is the start-up that has had heads turning because they came out with edible cutlery. This genius start up in India came out with a whole line of plant-based utensils that are totally safe to eat and are biodegradable. The spoons are completely chemical and dye-free and even come in two different flavors i.e. sweet and savory. Available online, this edible cutlery is all set to feed you and the environment, in the best way possible.
While the list of upgrades is endless, the ultimate kitchen goal should be to include items that would help, serve, enhance and save you bucks in the long run.
Image Source: pexels.com/
Related: Grilled Cheese Spiced Potato Whole Grain Sandwich with Cheese Dip
Related: Bombay Masala Toast