Whether it's a wedding, a milestone birthday, or lounging in first-class luxury, there is something about the bubbly stuff that just calls for celebration and feeling 'on top.'
There are many occasions where we can enjoy , be it as a toasting beverage or simply having a tipple at a winery. But have you often wondered why a certain number of cellar doors have restaurants attached to their workshops?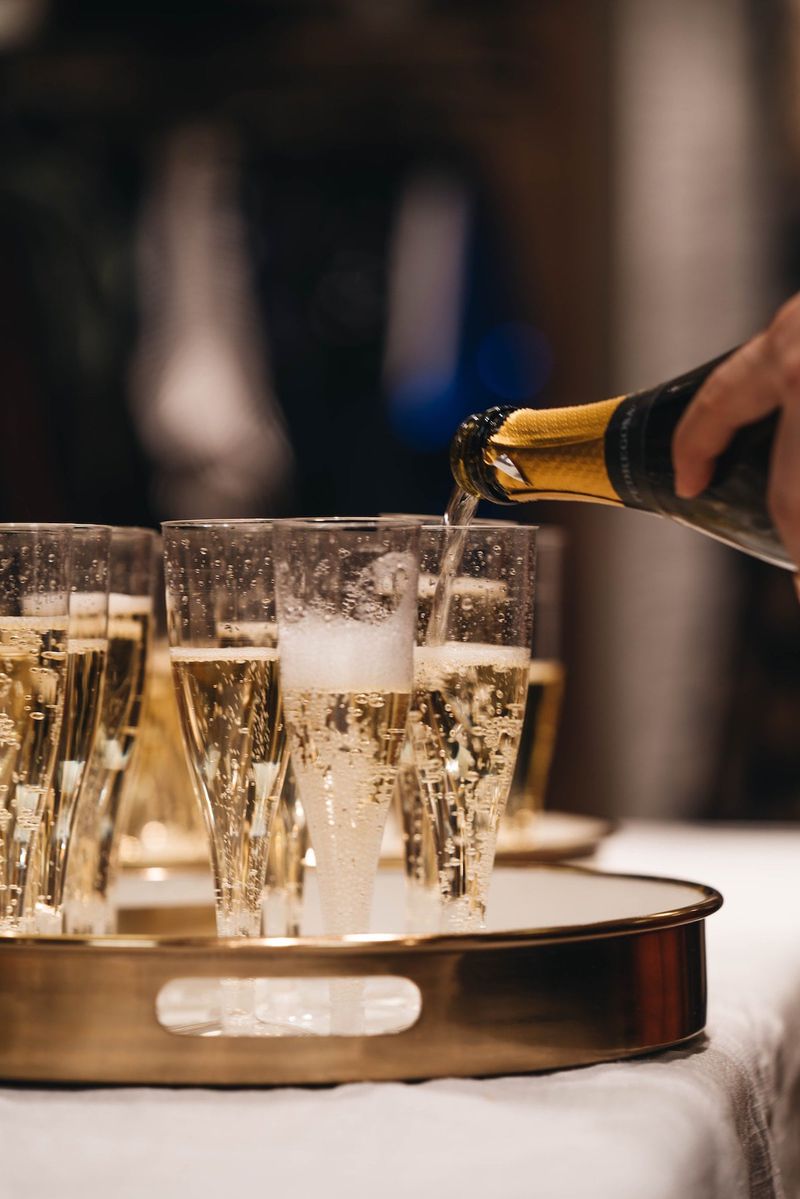 Any seasoned vino knows that when paired with the right dishes, a glass of wine can facilitate an elevated dining experience. So pairing your sparkling with a suitable menu is amongst the best ways to appreciate the dynamic flavours in both your glass of bubbly as well as its accompanying dish. You'll find that many wineries and restaurants have a list of what pairs best, relying on the suggestions of wineries and the refined palates of sommeliers.
If you've ever wanted to experience the magic of pairing champagne perfectly with some gourmet delights, then this is the read for you. Today, we'll be looking at five heavenly recipes to pair with all your favourite champagne.
The Menu - French Provincial
As champagne is particular to (a region and its surrounds in France), provincial French flair is a great inspiration for your pairing menu selection. Generally speaking, champagne is able to pair well with dishes like surf and turf, and others that blend both meat and seafood. The sample menu we've provided below has predominantly opted for a seafood selection.
Appetizer: Natural Oysters
It's always best to have something light to start off with. And while you may roll your eyes at our selection and call it a little typical, there is truly nothing wrong with this classic appetizer. In fact, you may find it the perfect appetizer to a dynamic culinary experience.
Natural well-shucked oysters, paired with lemon and a pinch of salt can be a perfect match as an h'orderve to some high-quality champagne.To add an extra touch of luxury to your dining experience from the get-go, you can swap out your natural oysters for this lovely recipe for . The superb yet delicate flavour of this will be sure to please, alongside being very quick and easy to prepare.
Entree: Scallops with Salad
When pairing wines with foods, it's always best to keep the unique qualities of that glass of wine in mind. For instance, champagne and other kinds of sparkling wines are known for their light and bubbly texture, so it's best to maintain that lightness in your meal pairings. 
With that, a , peppered scallops, and lemon-crusted fish are all great starters to pair with champagne, as their flavours all complement the drink's light and bubbly feel. These light and delectably flavoured dishes are also sure to pair just as well with a crisp chardonnay or an effervescent glass of Prosecco.
If you're not a fan of any of these seafood dishes, you'll also be able to pair your chardonnay or sparkling wine with some white meat like turkey or chicken. So long as the balance between your light and spiced elements is maintained, your glass of champagne should perfectly complement your selected dinner menu. 
Mains
Selection One: Champagne with Chicken
Speaking of balance, if there is one thing that bubbles don't like, it's excess. Why exactly? Because that all "on top" feeling that drinking a glass of champagne inspires in many of us,  is exactly what bubbles do: keep us floating up and adding life to a party that's already happening.
So when pairing champagne with dishes, it's best not to choose ingredients that will slip the tightrope. This is why chicken and other white meats work so well with champagne, and why can be a winner at any dinner party.
As this dish can be prepared and cooked all in the same pan, it's perhaps one of the most simple gourmet recipes to add to your family cookbooks, especially if you hope to put together your own champagne dinner party.
Selection Two: Luxurious Lobster
If you choose a seafood selection for the main, nothing compliments champagne much better than lobster. Although you may be thinking that champagne doesn't like 'excess' as we just mentioned, and you could argue lobsters are definitely excess, it's worth keeping in mind that a lobster served with herb butter could actually pair just as well with a glass of champers as some lemon and pepper scallops.
You can either choose to include champagne in the dish or use a vintage selection to pair with a particular lobster dish, such as lobster in Thermidor sauce or grilled lobster tails. No matter what you choose, you can't go wrong with champagne and seafood. The flavours of the sea just love acidity and bubbles. It's truly a match made in heaven.
Just make sure you choose carefully between vintage and non vintage wines when pairing sparkling with lobster. This is just because blends can give off different textures and may be a bit too much acidity for the flavours of your lobster. 
Dessert: Strawberry Cheesecake
When it comes to the end of the dinner party, you want the final course to have your guests leaving on a high note that doesn't weigh them down. This is why champagne can be used as a refreshing drink alongside many desserts, but particularly fruity desserts which may include berries and peaches.
For this reason, champagne can work swimmingly with a fruity baked or unbaked cheesecake. We're always inclined to pair champagne with a , as this delectable and refreshing dessert provides you and your fellow dinner guests with the opportunity to savour fresh berries and cream with your sparkling wine.
Did you know that you can also bake with champagne and include your glass of bubbly right in your cheesecake mixture? If you include the wine in the mixture, it'll cut through the density of your cream cheese, creating a with a lovely, aerated consistency.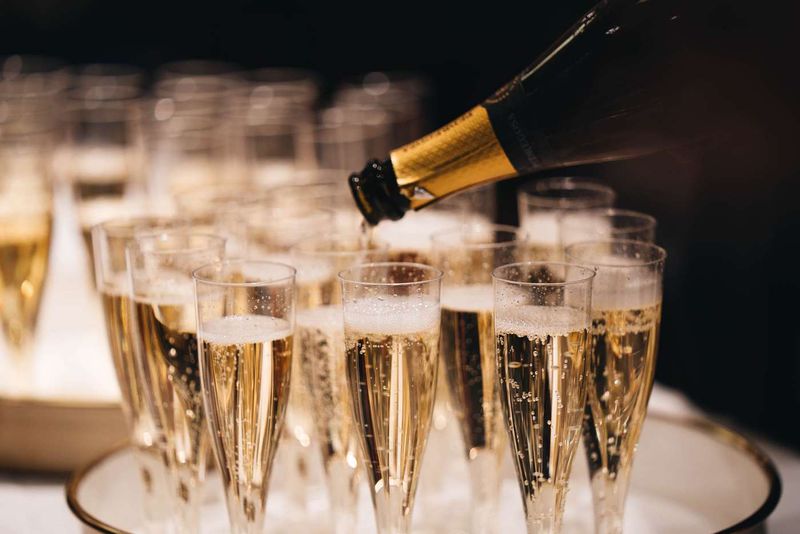 Conclusion
So there we have it! The end of our dinner menu. Hopefully, we've given you some sensational ideas to try matching your sparkling wine (or authentic French champagne, if you're lucky) at your next dinner party.