You probably just bought your new home. Or you just got tired of your current kitchen. When these things happen, there is a high chance that you want to revamp or remodel your kitchen.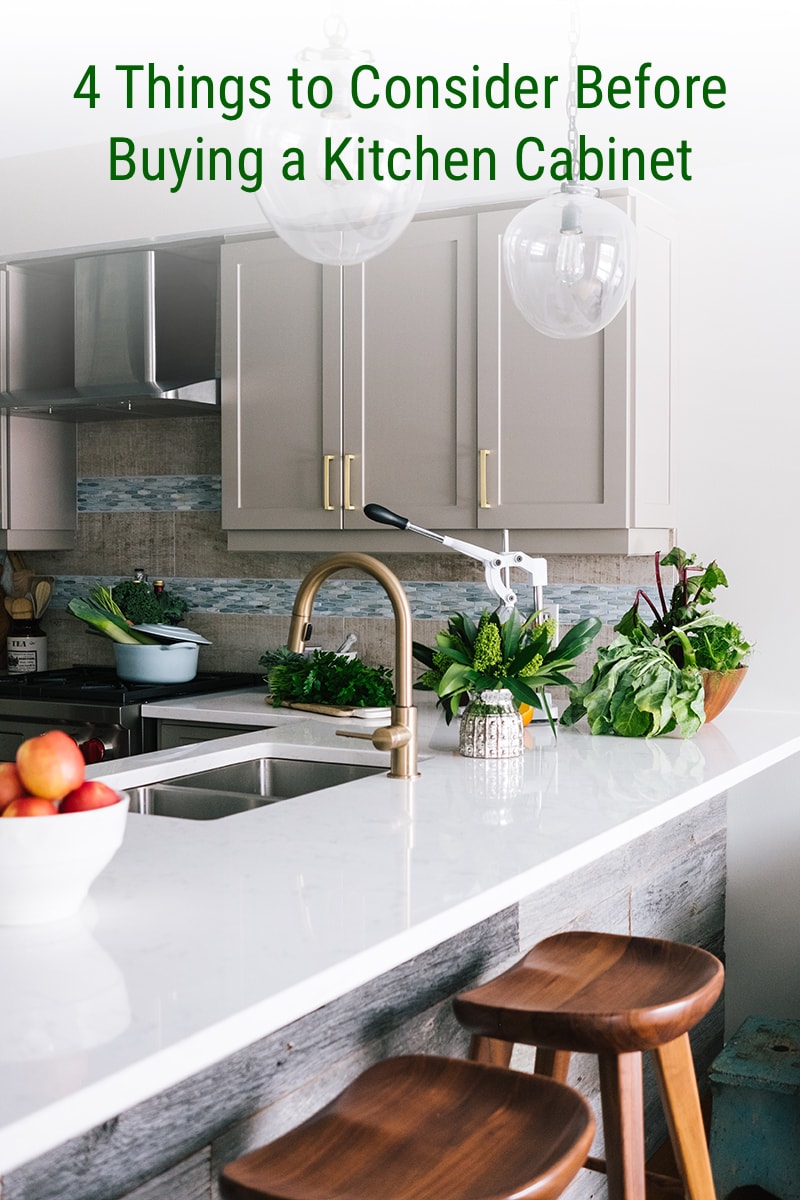 Changing how your kitchen looks includes deciding what kitchen cabinets to get. When you want to make your dream kitchen then deciding on a kitchen cabinet is not an easy task, considering that it is one of the most significant purchases you will have to make as it is where you store all the things that you will use in your kitchen to keep the place neat and organized. 
Read below to know the things you have to consider before getting a kitchen cabinet.
Design
The first thing you have to do is envision how your kitchen cabinets would look if you installed them in your kitchen. Look at magazines, furniture stores, and online mood boards to get inspiration on the different possible designs for your kitchen cabinets.
Take into consideration the aesthetic and design of your house. If it has a contemporary style, then your kitchen cabinet designs would be modern and contemporary. If you have a classic and rustic home, then the cabinets should fit into the classic design of the house. Your kitchen cabinets should be cohesive with the design of your home and your kitchen.
Another thing to think about is whether you want framed or frameless cabinets. Frameless cabinets have more space to store kitchen equipment than framed ones. You also have to think of the finishes you want for your cabinetry. You can choose from a wide array of colors available and the kind of wood finishes you want, like stained wood, natural wood, or painted wood.
The last thing you have to consider, even though this is miscellaneous, is the type of handles you want for your kitchen cabinets. You can either have handlebars, button-type ones or go handleless. An emerging design nowadays is those that you only push to open and to close.
Kitchen Space
The next thing you have to think about seriously is the space of your kitchen, including its layout. Check the size of your kitchen, including the curves and slants. These measurements will help you in deciding the cabinet designs you will pick out. 
Start by knowing the layout of your kitchen, including the doors, windows, faucets, and burners. You should also know the sources of utilities such as water and electricity so that you can strategically hide them inside your cabinets. These will help you have a vision of the distance of the cabinets from the doors and windows so that they will not bump with each other once opened. 
You can measure the kitchen space by yourself, but it would be best to get a professional in getting them. With these accurate kitchen measurements, you will be able to inform the salesman in the cabinet store about the precise estimates of your kitchen. There is no point in buying kitchen cabinets that do not fit in your kitchen area. 
Budget 
Now that you have the estimates of your kitchen and the design you want for your kitchen cabinets, it's time to think about your budget. 
You should know that kitchen cabinets account for almost 40% of the total cost for your kitchen remodeling. If you do not have a hefty budget, there are still that you can choose from. 
For instance, stock cabinets are the least expensive kitchen cabinets you can get. They are readily available once you enter furniture stores and can be installed immediately to your kitchen, but have fewer design selections. 
Semi-custom cabinets are more expensive than stock cabinets. But with these cabinets, you can choose the color, frame, and handles.
The most expensive kitchen cabinets are the custom ones. You have the liberty to what style and design of kitchen cabinets you want, and the cabinet maker will do it for you. If you have no restrictions on the budget, then you can opt for this option.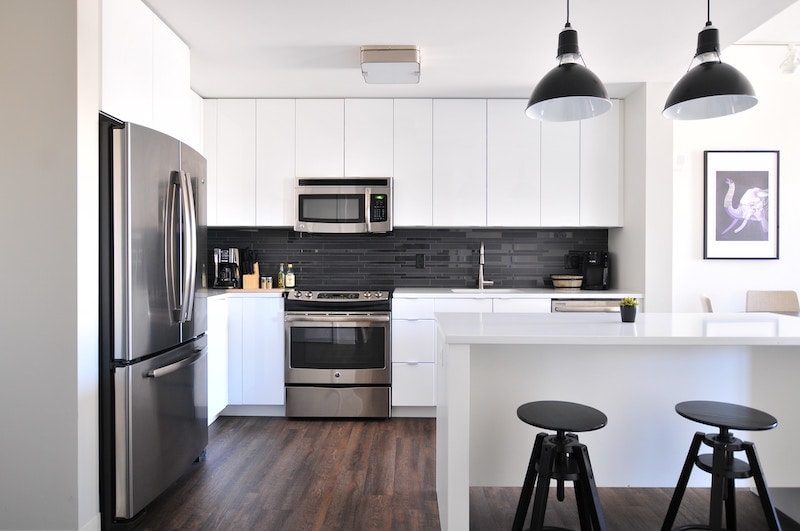 Quality
The best kitchen cabinets you can get are those that are durable and will last you over time. You wouldn't want cabinets with sagging doors, loose hinges, and crooked placement. That is why it is essential to look for ones that have good construction. 
The first thing to look for is good quality cabinet boxes. These boxes should hold the items in place inside without breaking. The best material that can be used for making durable cabinet boxes is hard and solid wood. 
The next thing you should be attentive to is the kind of hardware used on the hinges and handles. Avoid hardware that will quickly rust and easily bend. The hinges should be easy to close and not noisy. If there is noise coming from your hinges, that is an indication that the hinges used are low-quality.
Lastly, the drawers should glide smoothly. Like in hinges, the glides and rollers used for the drawers should not easily rust, quickly close, and not noisy. If the rollers are stubborn and loud to open and close, then the materials used are low-quality.
Takeaway 
Renovating a kitchen is an exciting yet mind-boggling experience for homeowners. The things you have to put in them should be cohesive with your home's interior and should be functional at the same time.