When you have a busy life and daily schedule, something that you may not have time for is making meals. Whether your busy schedule is because of a demanding job, having small kids or even just because you have an active social life, it is important that you make sure you are still eating well.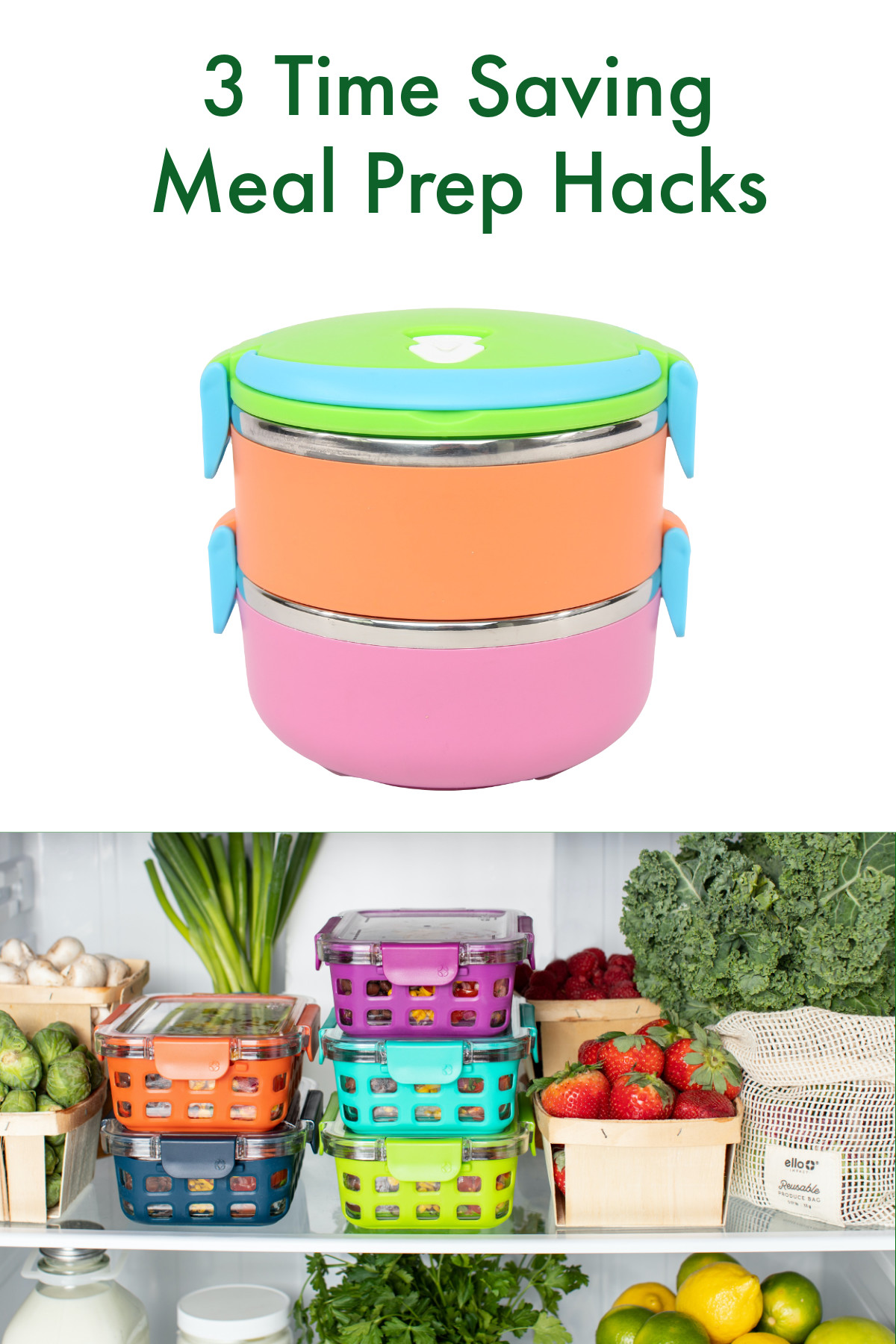 When you're busy, it can be easy to fall into the trap of getting takeout or buying ready meals that can be heated up in the microwave.
However, this can actually get very expensive if it's done often and it also means you aren't eating very healthily – even if ready meals contain vegetables, they often contain lots of preservatives and salt too, which isn't good for you to consume. Here are three time saving hacks to help you with your . 
1. Store Meals in Your Fridge or Freezer
You will need to refrigerate your food after cooking it in order to ensure it stays fresh and delicious. Depending on how many days in advance you are making your family meals for, you could even freeze some of it.
This way, you won't have to worry about when to use it up by, as freezers keep food safe for a long time, even past its sell by dates. If meal prepping becomes a regular thing that you do in your house, you should consider investing in a big fridge or freezer, so that you are able to easily store your food without any hassle.
To make food storage extra efficient, you should use small, compact containers once you . You could also label these containers with when you made the food and when you should use it, just to be extra safe about not making yourself feel ill.  
2. Finding Some Good Recipes
Firstly, before you start with your meal prep, you need to have some good meal ideas in mind. Try and make these as interesting as you can – often, when people do meal prep, they end up eating very similar foods each day of the week, so to avoid getting bored of your meals, make sure they are appealing.
Firstly, it is vital that you are getting all of your nutrients in a meal. This includes fiber – that comes from vegetables, grains and whole wheat, protein and carbs. An example of a balanced meal would be vegetables, rice and tofu – this is also suitable for vegans as well as those who cannot eat gluten. The secret to making your meals taste amazing is to season your food well and make sure the flavors are rich and tasty.
Take a look at some of these that are easy to make in a big quantity. 
3. Buy Quick Cooking Foods
Buying foods that can be is a great hack to save time. For example, , sauce and vegetables are relatively quick one to cook, whereas if you are cooking something that requires slow roasting, then this could take a couple of hours.
If you do end up making a meal which is quite time consuming, try and make a huge batch of it that you can put in the fridge or the freezer so that you feel as though your time has been worth it. If you have spent hours seasoning and slow cooking foods, they will have really rich flavors so you will definitely want to eat them multiple times. 
However, not everyone has time to dedicate hours to cooking a meal, so it is generally advised that you stick with things that can be cooked quickly. Likewise, try and go for low maintenance meals that you can leave while cooking, rather than having to constantly keep an eye on them. 
Meal prep is an absolute lifesaver for a lot of people, so if this is something you haven't tried then definitely give it a go. You can do this for both adults and kids – just vary up the recipes depending on who you are cooking for and what kind of food they enjoy eating. Never again will you feel like your time is being wasted on cooking and you can enjoy doing the things that matter to you!