Let's face it. This is real life and not your favorite cooking show whose kitchens you may fancy. Large kitchens are visually appealing but are harder to maintain as well. Having a smaller kitchen in no way implies that you compromise on style and space. From awesome small microwave ovens to smart sinks and cabinets, there is a lot you can do to efficiently utilize space in your small kitchen.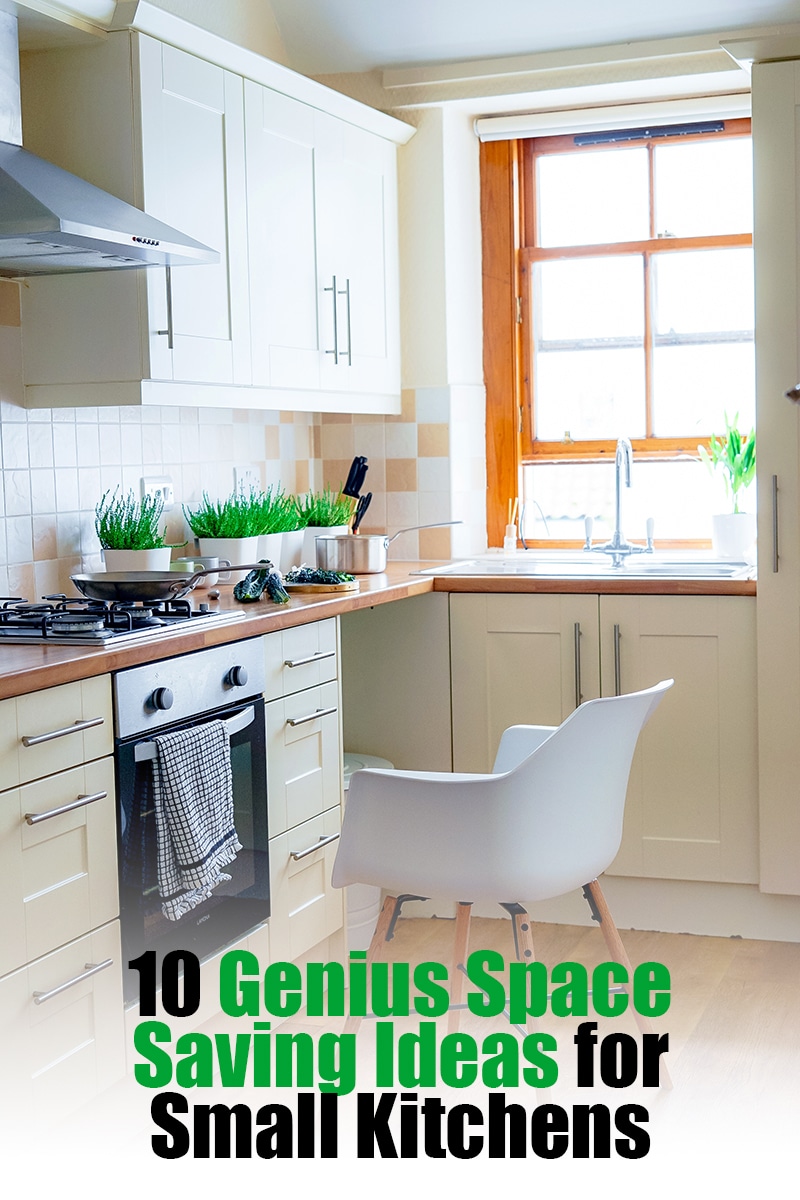 Here are some hacks to utilize kitchen space more efficiently:
1. Store Pans Sideways
We're all used to stacking pans on top of each other once washed and cleaned. But that takes up 50% of your total storage in the kitchen. A great way to utilize less space is to store them sideways (in a standing position) rather than stacking. Hanging them on hooks and knobs in your kitchen also helps.
From the side of your cabinets to the head of your stove, all the way up to the ceiling like the expensive kitchens you've always fancied, you can hang them anywhere you want. You can always get smaller models for ceiling pots and pans hangings that go with your kitchen size.
2. Use a Single Bowl Sink
We all love double bowl sinks and are a huge fan of their utility, but its one of the things we thought we needed only when we saw it. So what does that imply? Single bowl sinks are just as useful and also save you at least a foot of counter space. Not only that, but you can easily fit in large dishes and pans which won't sit in your fancy double bowl sinks.
Make more counter space for other tasks by getting a smaller sink, one with a deeper bowl preferably.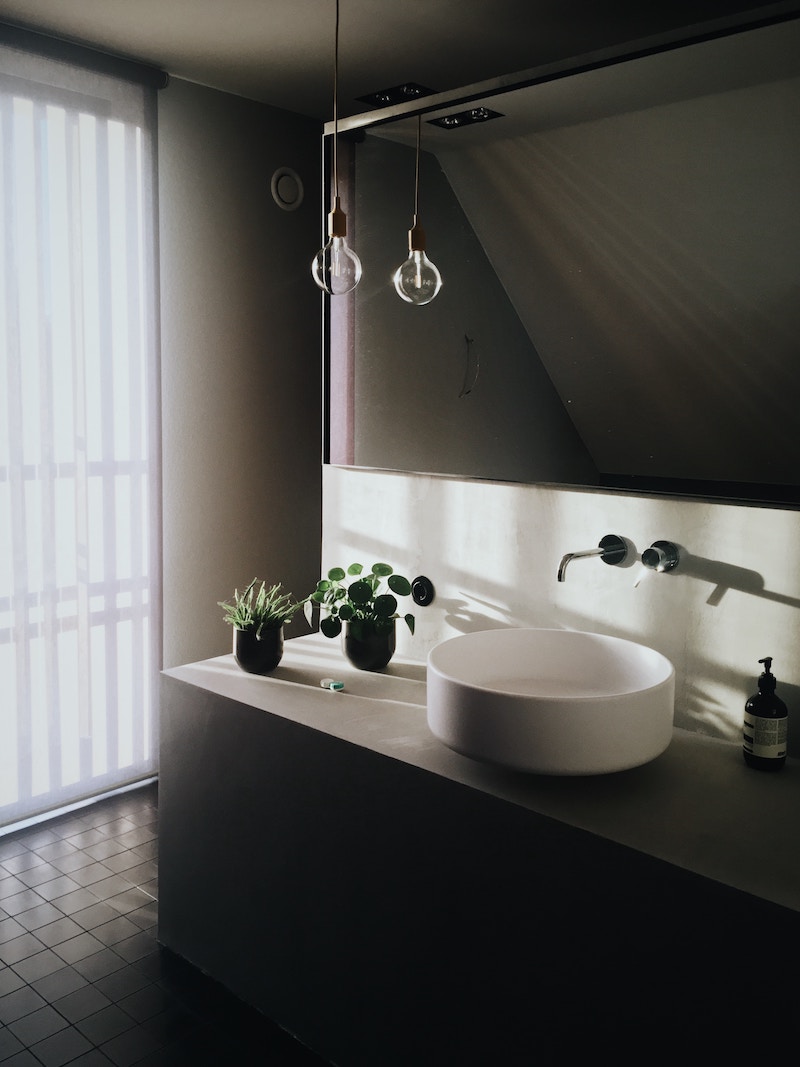 3. Add Shelves to Cabinets
If your kitchen has cabinets with no separation as of now, its time to add in a divider slab to make two out of one cabinet. Majority of the space in single storey cabinets go to waste simply because of some unevenly long items have to be placed in them.
You can reserve a single cabinet for this purpose and use others for multiple purposes by adding an extra shelf to them. This way you don't need to purchase more storage space for your kitchen.
4. Install a Pull-out Pantry
With everything else having occupied all the space in your kitchen, one is barely left with room to stock up your pantry. A pull-out pantry with racks does a great job at storing all your grocery without occupying less than a foot of space.
Apart from being space saving, it is highly accessible, helping you easily get your hands on the last item on the rack as well. A slim pull-out pantry gives your kitchen a posh look and also serves the purpose efficiently.
5. Make Cabinets All the Way to the Ceiling
Getting cabinets made all the way up to the ceiling may seem like an impractical idea, but come to think of it, do you use every utensil and every piece of crockery frequently? But you do need a place to store them in the kitchen.
This is where the cabinets all the way to the ceiling come in handy. Apart from being utilized for the less frequently used items, they make your kitchen look visually expansive. Since you do not have on ground space to add more compartments, you can always build more stories on top of your existing cabinets.
6. Use Magnets as Holders
Why buy the conventional knife holder when you can easily place your knives in a magnetic one? Save counter and drawer space by getting a magnetic knife strip which can be attached to your wall, the side of your cabinet or even your fridge.
Magnetic spice racks are another space-saving purchase that needs to go on your itinerary. Stick them on to your fridge and save loads of space in your cabinets and the hassle of taking them out every time you need them.
Instead of storing jars and packs in your fridge and cabinets, you can get magnetic racks that can be attached to the side of your fridge. This doesn't occupy any visible space and creates more room for you to store items. Now that's what we call a win-win.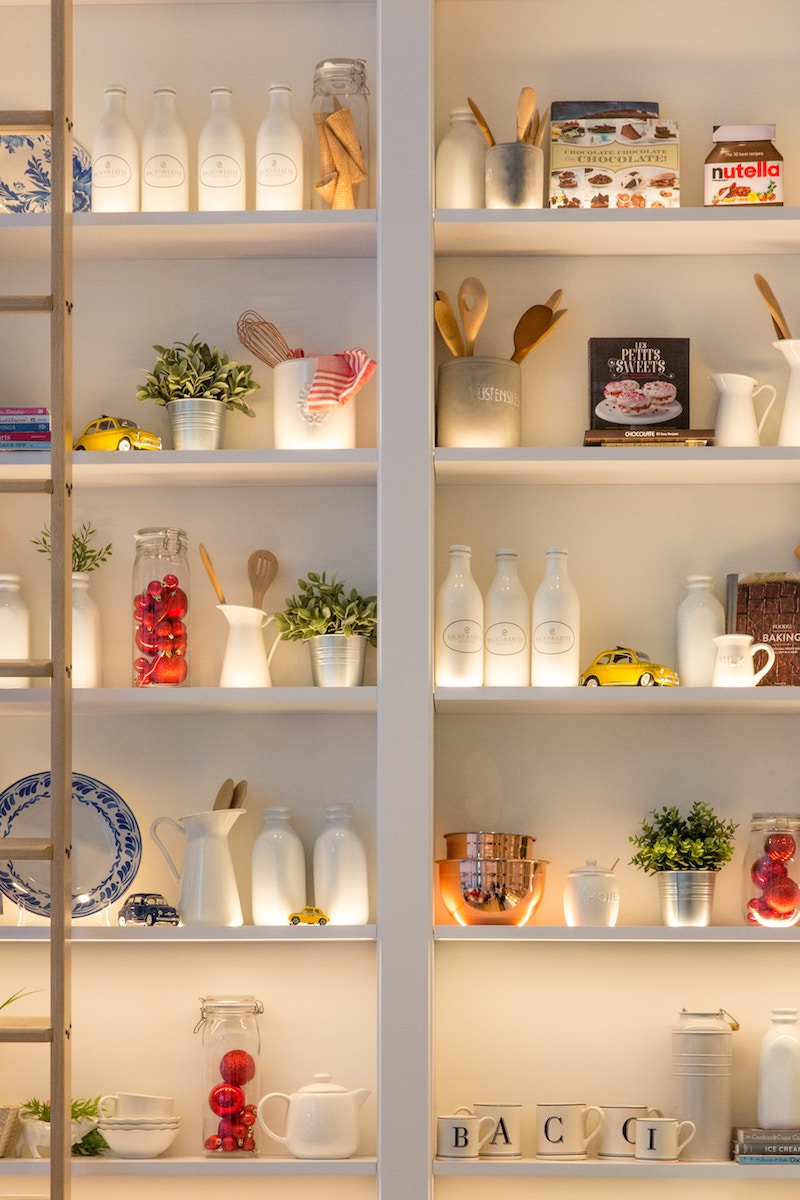 7. Over the Sink Cutting Boards
If you're the only person who works in the kitchen, then you can easily use your sink as a surface to place your cutting board on.
This is especially useful when you are hosting a dinner and are preparing multiple dishes at a time because that's when you'll fall short of counter space. This way you get to use other counters for placing things and utilize a place which wasn't being used currently.
8. Stack Containers and Lids Separately
If you close containers with lids on and stack them on top of one another, that's going to take up 10 times more space than it should. Instead, storing lids and containers separately saves you tons of space and fits all your containers in 2 regular sized drawers max.
That might sound like a hassle considering you have to see which lid belongs to which container, but considering you're short on space, this is one hack you don't want to miss on.
9. File Trays instead of Stacking them
Again, stacking is for spacious kitchens. When you don't have one, stick to the filing. That's what you've got to do with your trays as well. You can either do so in your regular cabinets, but they may fall out of their space. To avoid that, you can get a special holding tray with small separators, that keep your trays in place.
These holders can be easily found in crockery stores.

10. Get Rid of the Kitchen Door
Trust us when we say this. The kitchen door is taking up all the space you could be saving right now. It widens up space considerably and an open kitchen definitely adds a style statement to your living space. If you're sure you want a door in your kitchen, then you can have a sliding door instead of your regular one that occupies no space and keeps a proper division between the kitchen and the lounge.
Image source: Unsplash.com