We live in a busy world. In our on-the-go lifestyle, we need to find easy ways to get around in the kitchen. We are going to give you 10 of our favorite 21st-century hacks to help every member of the family prepare food in the kitchen. You can eat healthier and keep the kids out of the fast food joints with ease.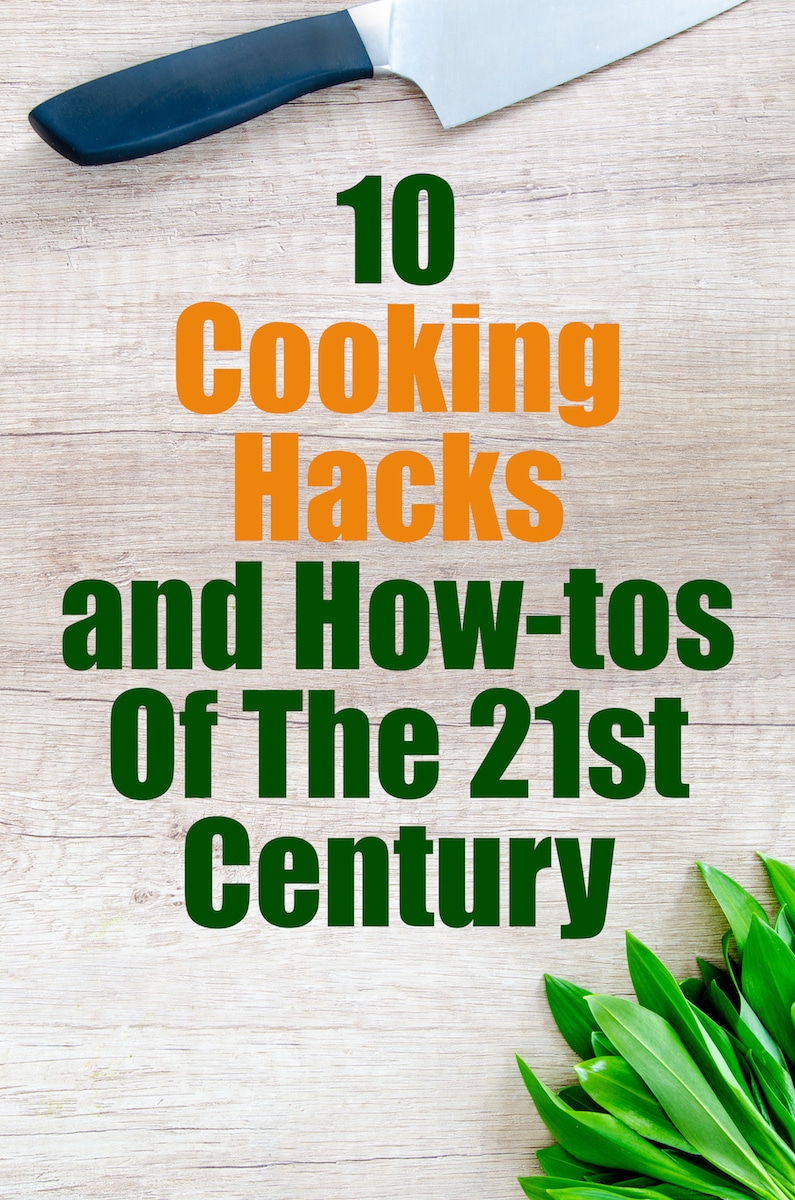 1. Peanut Butter slices
This is one of our favorite hacks. It is quite simple to do and makes it easy for even a toddler to make a sandwich. Spread out some wax paper on your kitchen counter. Use a butter knife to place a generous amount of peanut butter. Now, spread the peanut butter until it is as thin or thick as you like it. Place the wax paper in the freezer and allow it to freeze. Take it out and use a knife to cut the peanut butter into squares that are the size of cheese slices. Stack them with wax paper or plastic wrap between them and keep them in the freezer for a fast way to make a PB&J.
Related: Banana Peanut Butter Chocolate Bites
2. Cough Medicine Caps
Keep the plastic cups that come with your cough syrup. They hold exactly 2 ounces. This makes a quick and easy way to measure foods with while cooking. When you are done, they stack nicely.
3. Bring butter to room temperature and smooth consistency
Put your butter in a baggie and use a kitchen hammer to hammer the bag until your butter is smooth and creamy.
Related: Eggless Banana Peanut Butter Chocolate Brownies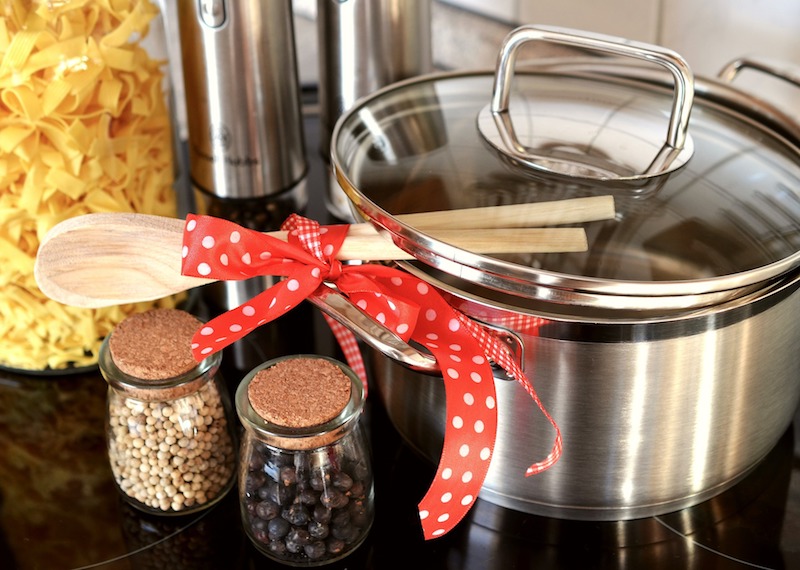 4. Garlic Peel
Take a whole clove of garlic and peel away the top peel with your hands. You can make it easier if you seperate and clip the ends off. Now drop the garlic into an empty jar and tighten the lid. Now shake vigorously. The peel will come off in the jar. Now pour a little water in the jar to bring the peels to the top. Take them out, and you have perfectly peeled garlic.
Related: How To Peel Garlic Quickly In 4 Easy Ways
5. Keep Your Pot From Boiling
Are you continually cleaning up from pots that boil over on the stove? When you are waiting for the pot to come to a boil, place a wooden spoon across the top of the pot. When the bubbles hit the spoon, they will pot. This will give you a little extra time to prevent the pot from boiling over.
6. Want to update the look of your kitchen?
The look of your kitchen can be updated in a flash just by replacing the faucets and kitchen cabinet knobs. One trip to the hardware store is all it takes.
Related: 11 Incredible Kitchen Hacks That Are Absolutely Amazing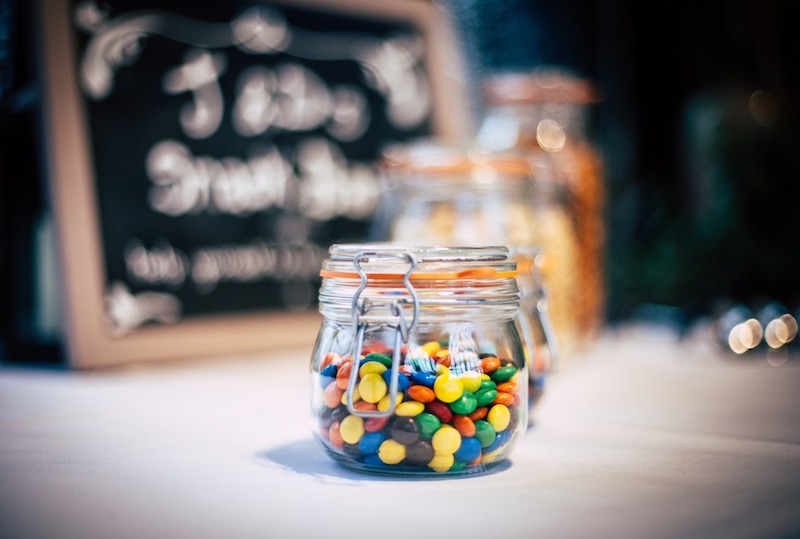 7. Sweets Shelf
To add some fun and sweet design to your kitchen add an under the cabinet shelf. Use clear mason jars to store Colorful candy and "melt in your mouth" chocolate. This is such a cute way to decorate your kitchen and have tasty treats.
8. Muffin Pan Ice Cubes
Fill a muffin pan with water (Boil the water first if you want it to be clear.) and freeze it. Use the muffin ice cubes to chill pictures of tea or lemonade.
Related: Do you know how to store lemon for long term use
9. How To Fast Peel Hard-Cooked Eggs
Place a steamer tray over a pot of boiling water. Add your eggs to the tray and let them steam cook for about 15 minutes. The peel slides right off.
Related: How to Peel a Hard Boiled Egg In Less Than 10 Seconds
10. Powdered Sugar
Keep your empty salt and pepper grinders. Fill the grinder with regular granulated sugar and turn the ground for instant powdered sugar.
BONUS TIP
11. Individual Servings Of Meatloaf
To make meatloaf without waiting an hour for it to cook, divide the prepared meat loaf into muffin tins. Bake them in the oven at 450 degrees and they will be ready to serve in 15 minutes.
You can find many more hacks here. Search out the ones that will make your life easier and enjoy your kitchen.
More Wonderful Kitchen Hacks:
TIPS TO KEEP YOUR VEGETABLES FRESH
10 Kitchen Hacks To Slice And Cut Without A Knife
9 Amazing Egg Slicer Hacks – Kitchen Hacks
Tip to keep your grinder blades sharp