Healthy food can be affordable, delicious, nutritious, fast, and easy to prepare. For a college student, all these things matter.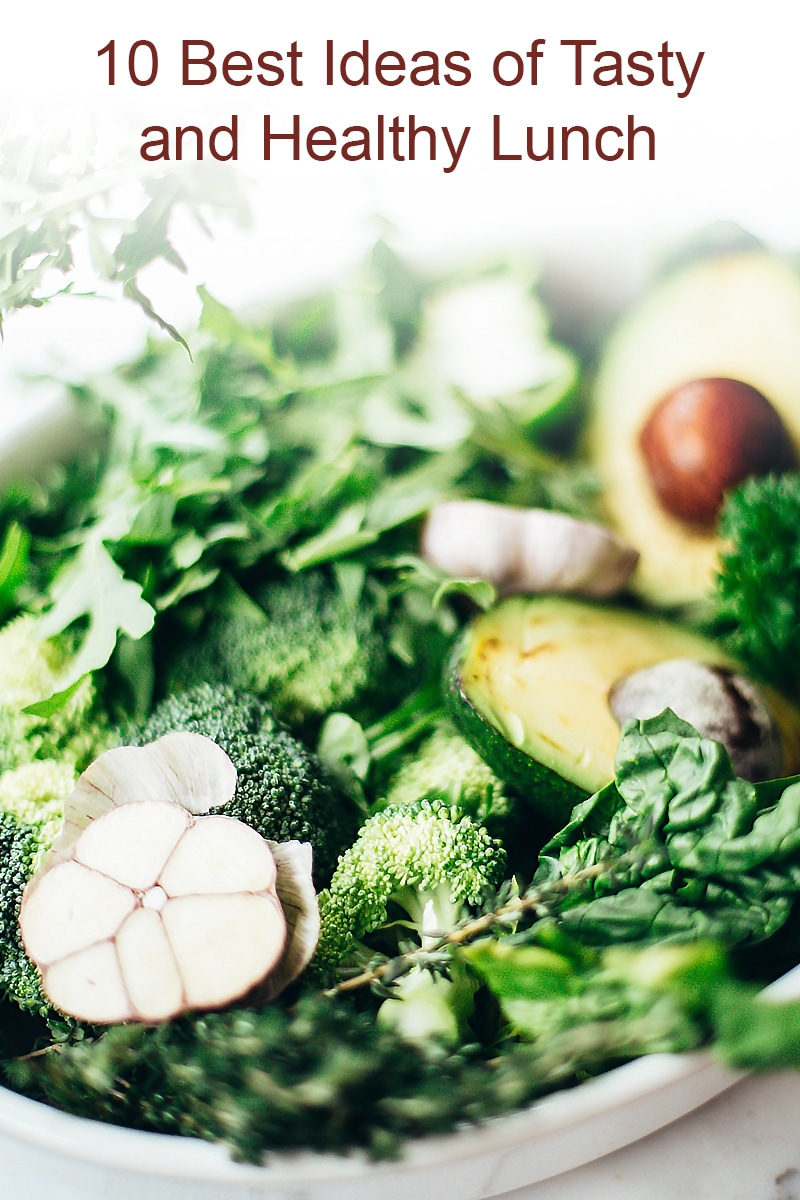 Then why are you grabbing burgers, tacos, chips, or pizza whenever you're wondering what to eat? Because you lack better lunch ideas; that's why. When you have enough ideas and you make a commitment to a better diet, you won't reach for a bag of chips at lunch time. 
We're about to list 10 easy, delicious, and healthy lunch ideas for college students. Are you ready? 
10 Great Lunch Ideas for College Students
1. Quinoa, Beans and Sweet Potato Casserole
This is what you need:
1 cup of quinoa 
1 can of black beans
2 sweet potatoes (peeled and sliced in cubes)
1 can of salsa (whatever taste you prefer)
3 cups of vegetable broth
Whatever seasoning you like
Place the ingredients in a casserole dish and bake in the oven for 30 minutes (375 °F).  
2. Sesame Noodles with Veggies
If you're looking for a healthier alternative to the sesame is the way to go! Cook the noodles and prepare a veggie sauce on the side. 
Heat up some sesame oil and minced garlic until fragrant. Add some chili paste, rice vinegar, peppers, and carrots. Sauce the noodles up and they are good to go. 
3. Cauliflower Salad
Cauliflower is high in B vitamins, which are important for focus and energy. Instead of thinking about hiring a when you can't focus on homework, maybe you should shift your diet? When you eat nutritious food, your mind . 
Now, the recipe. 
Cauliflower (roasted and chopped)
1 cup of cooked quinoa
A handful of almonds or any other type of nuts you prefer
Herbs (parsley is a good choice)
Tahini, lemon, and olive oil for dressing
Roast the cauliflower, cook the quinoa, and mix it up.  
4. Chickpeas Sandwich
You'll love the spread for this sandwich! Use one can of chickpeas, some soy sauce, vegan mayonnaise, celery, lemon juice, dill, and spices. Mash everything together with a fork, so you'll get a creamy texture. 
Get whole wheat bread and spread the chickpeas mixture. Add a few rings of red onion, tomato, and cucumber.  
5. Pasta with Veggie Pesto
Soak raw cashews overnight. Put them in a food processor with some garlic, basil, olive oil, tahini, salt, lemon juice, and one tablespoon of water. Pulse to make the dressing. 
Cook whole grain pasta. Add avocado, tomato, olives, and garlic, so it looks like a salad. 
6. Buddha Bowl
There's no specific recipe for a . You steam any green veggies that you like, add avocado or cooked sweet potato, and mix in cooked quinoa or buckwheat. Rice is okay, too. You can prepare any kind of dressing you prefer.
Experiment with these bowls and make them different every day!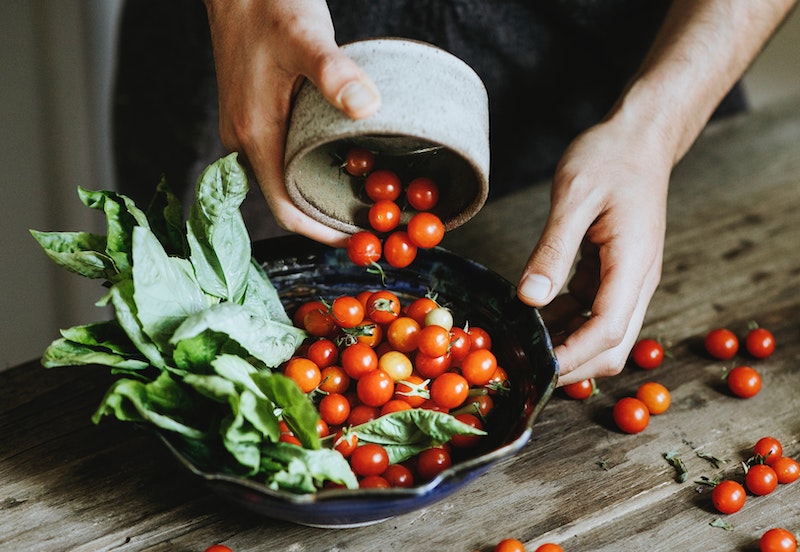 Image source: Pexels
7. Mexican Chopped Salad
This salad is full of protein and fiber, so it will keep you full until dinner. Chop all these ingredients in cubes:
Bell peppers in different colors
Tomatoes
Onion
Scallions
Avocado
Add canned corn and black beans, some salt, and olive oil. 
You can prepare dressing with one avocado, half a cup of water, some olive oil, lime juice, and spices.  
8. Instant Pot Beans and Rice
If you have an instant pot and you like you'll put it to good use with this recipe. Just throw in cans of pinto beans, black beans, diced tomatoes, and enchilada sauce. Add chopped peppers, cooked rice, and some vegetable broth to top it up. The pot will take care of things in a matter of minutes.
9. Veggie Wraps
Tortilla wraps are great for lunch! They are easier to transport than , so you can carry them in your backpack and eat in between classes. Roll them up with lettuce leaves, cooked peppers with garlic, and any kind of dressing you like. 
Experiment with any filling, but try to stay away from processed meats such as pepperoni, salami, and ham.
10. Rice Paper Rolls
You want to take your usual wrap to a whole other level? Rice paper rolls are awesome for those who want to or have to cut on the gluten. They are low in calories, but can be incredibly nutritious when you fill them up with the good stuff. 
Use cooked rice, onions, mango, carrots, cucumber, avocado, lettuce, peanut butter, and anything else you like. Some soya sauce or tahini goes well in this wrap.
**You'll Love Staying Healthy!
These dishes look and taste so good that you'll want to finish them as soon as you cook them. But control yourself! They are great for packing in a lunchbox the day after. All of them work for dinner and lunch!
Once you there's no going back. You'll feel healthier and more energized. You'll look better, too! Food has its way of changing your life. When you invest thought and effort to make it healthy, you'll feel the benefits straight away.