'Nankhatai' ( नानखटाई ) is a melt-in-mouth cardamom scented Indian shortbread cookie. These are buttery soft, sweet and perfectly crisp, and go so well with a steaming cup of milk, tea or coffee. These cookies are one of the simplest cookies I make, but also they're one of my favorites.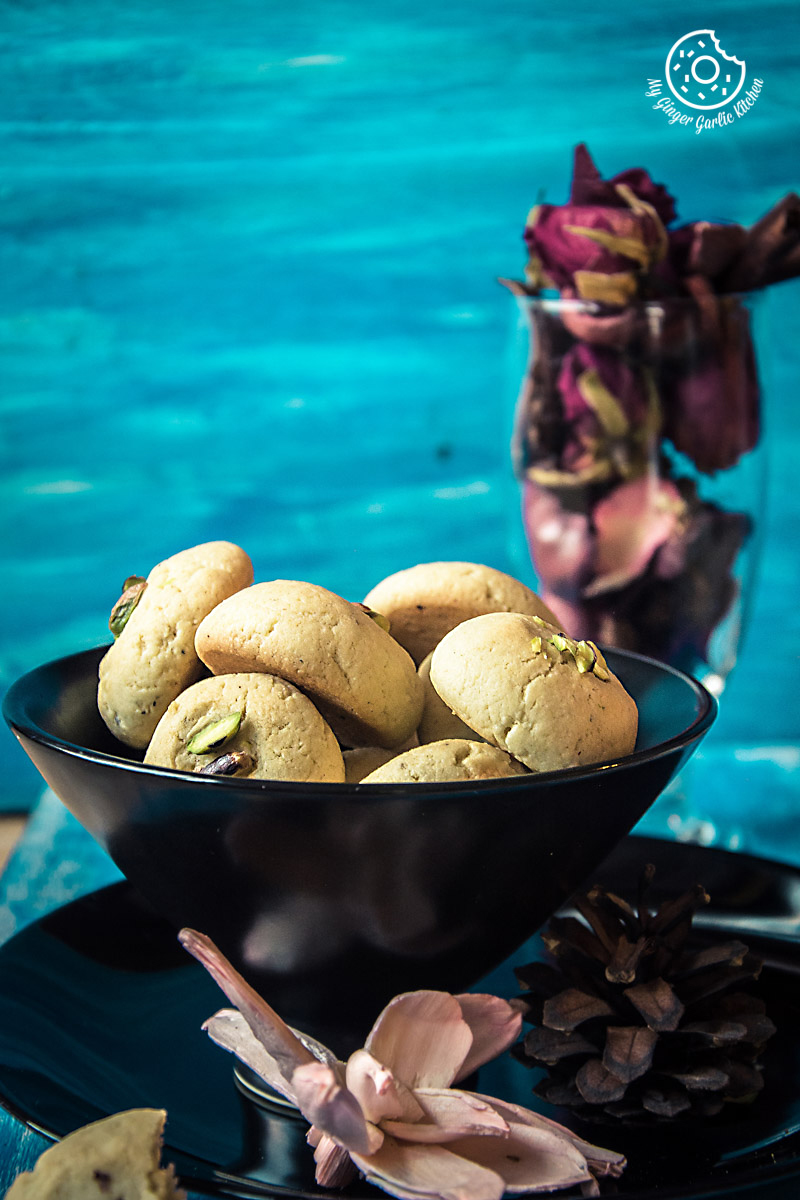 Sometimes, you just need a cookie which takes you to your childhood memories. So you can clearly see that these cookies are close to my heart and I am super thrilled about these cookies. I really have a lot to talk about how great these cookies are.
I am deeply in love with these melt-in-mouth cardamom scented Indian shortbread cookies. I adore this divine combo of ghee (clarified butter), vanilla, yogurt and cardamom.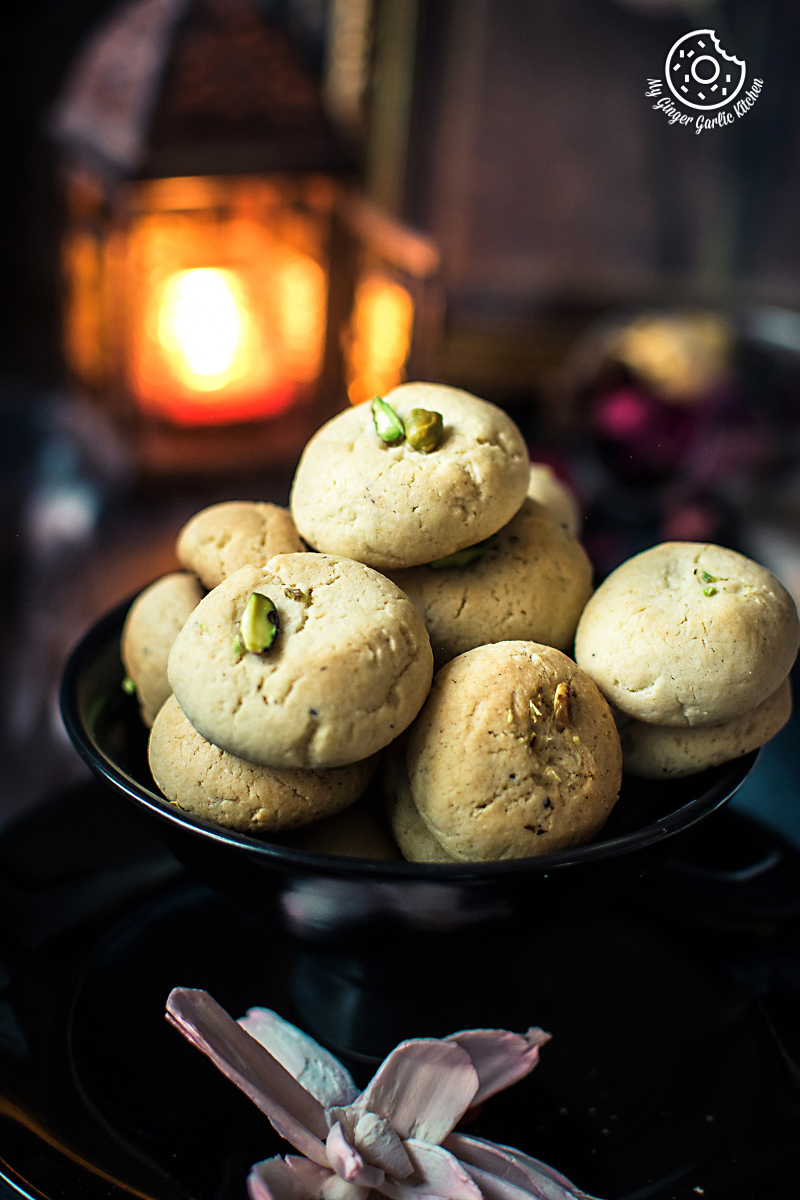 What is 'Nankhatai'?
Nan is referred as Nan bread here. And khatai (aka biscuit in some countries), also refers to the tanginess in Hindi language. So maybe the word 'khatai' in the recipe is used because yogurt is added to these cookies.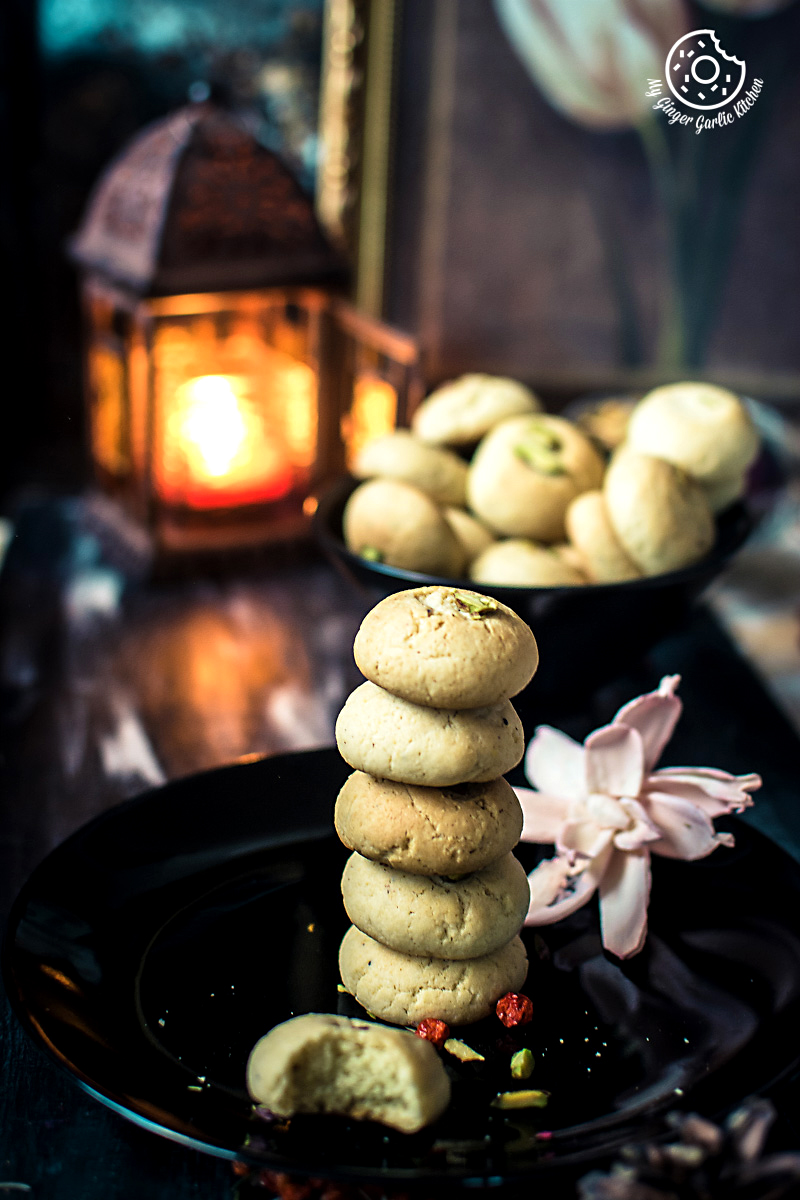 Popular: These cookies are very famous in India, and everyone I know raves about them. They are perfect for an afternoon snack, brunch, tea time snack or even to munch throughout the day. They also make a great gift for the holidays and I gifted them to my non-Indian friends. Although, it was hard to avoid eating them, but Adoria and I did it. 🙂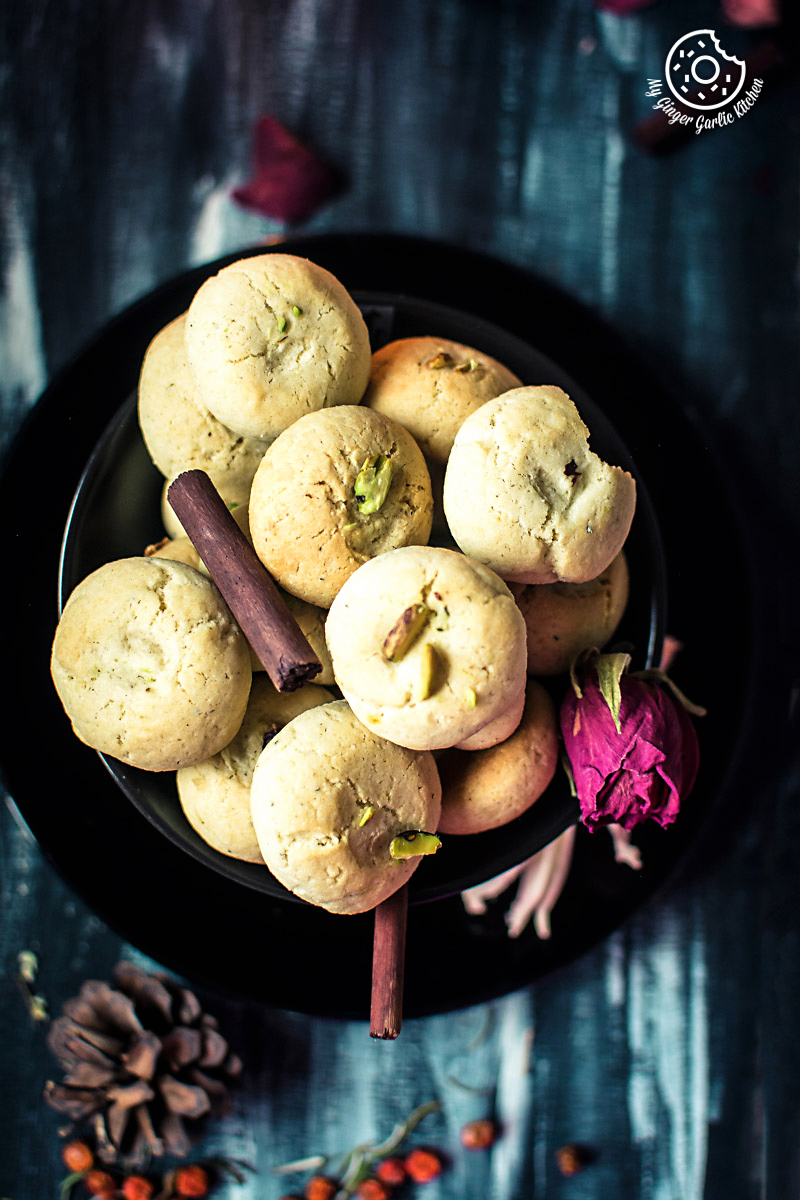 Times have changed: Ovens were not very popular in Indian households during times when I was a little. We used to buy all the baked goodies from bakeries only.
But these 'Nankhatai' cookies were an exception because my granny used to bake them in 'Baati' oven or pressure cooker. She baked 'Nankhatai' every month as long as I can remember. And they were just ahh-mazing. And every time she baked these they were finished the same day. Though she always intended these cookies to last longer, but it never happened! 😉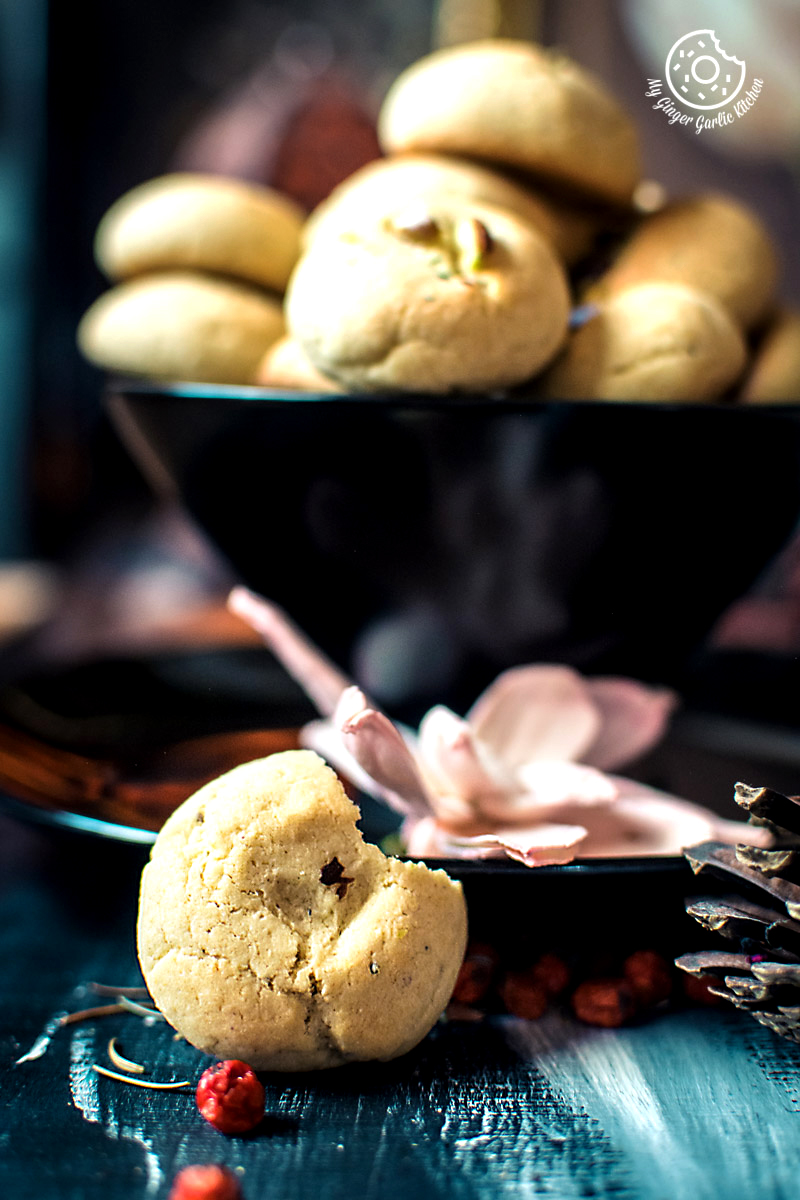 Back then, we helped Granny: I don't know whether my Granny ever added vanilla to these cookies or not, but my Mom adds vanilla extract, so I do it too. I still remember that my sister and I were always so eager to help Granny while she made 'Nankhatai'. We loved to help her shaping dough balls when she made these cookies. And she always liked us doing that. Back then I didn't understand why she let us help in making cookies. Maybe the reason was that the extra help she was getting, or maybe she just loved us being around her. But I still miss the 'Nankhatai' she made.
Now, Adoria helps me: Adoria wants to help in shaping balls whenever I make cookies. And I also let her do that because I love when she is around. I love when I teach her what I know. 🙂 So now I guess, it was the same idea with my Granny too. Then, when the cookies were ready she served them with a glass of milk. My sister didn't have any issues so she liked these with plain white milk.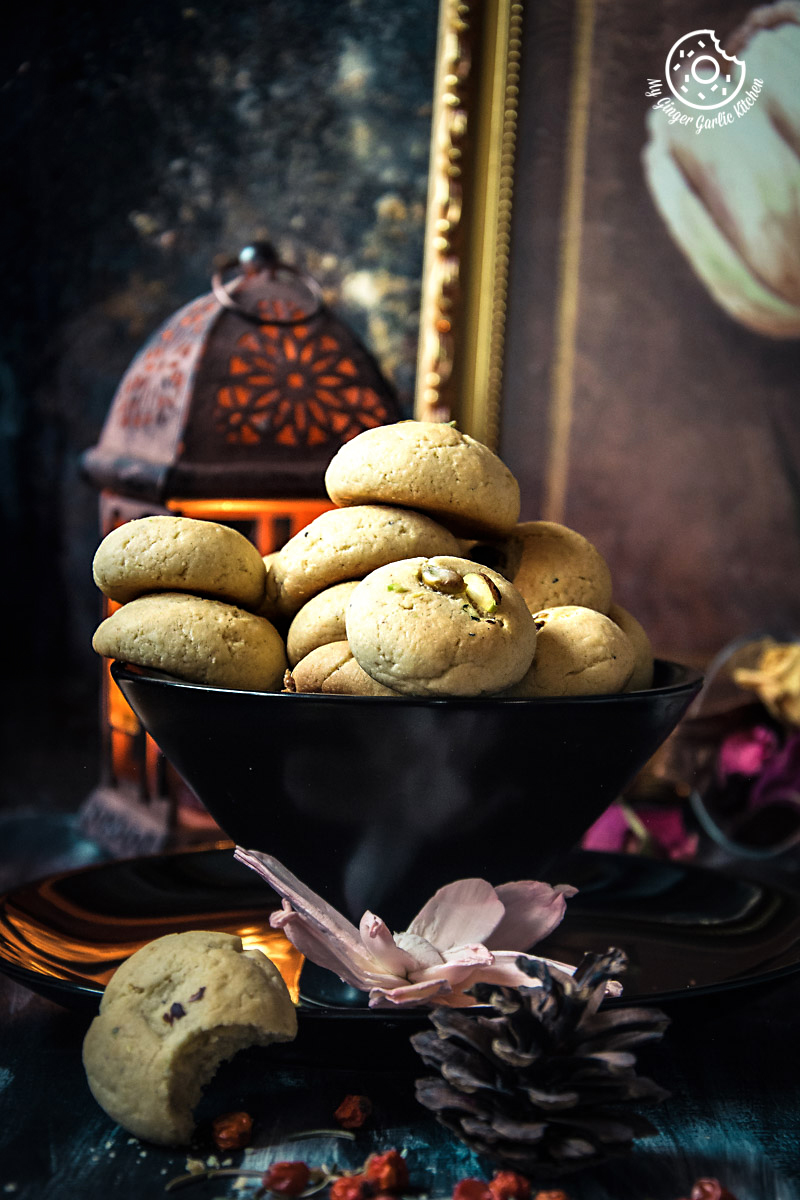 My not-so-lovely relationship with white milk: My sis liked it, but I always opted for chocolate milk because I hated white milk, and I still do. Don't judge me. I just don't like plain white milk. Likewise, Adoria doesn't like white milk, so every time I try to force her to drink white milk, my soul does not allow me. How can I preach her to do something which I do not practice myself? So I also let her drink flavored milk. Like Mommy like daughter. 🙂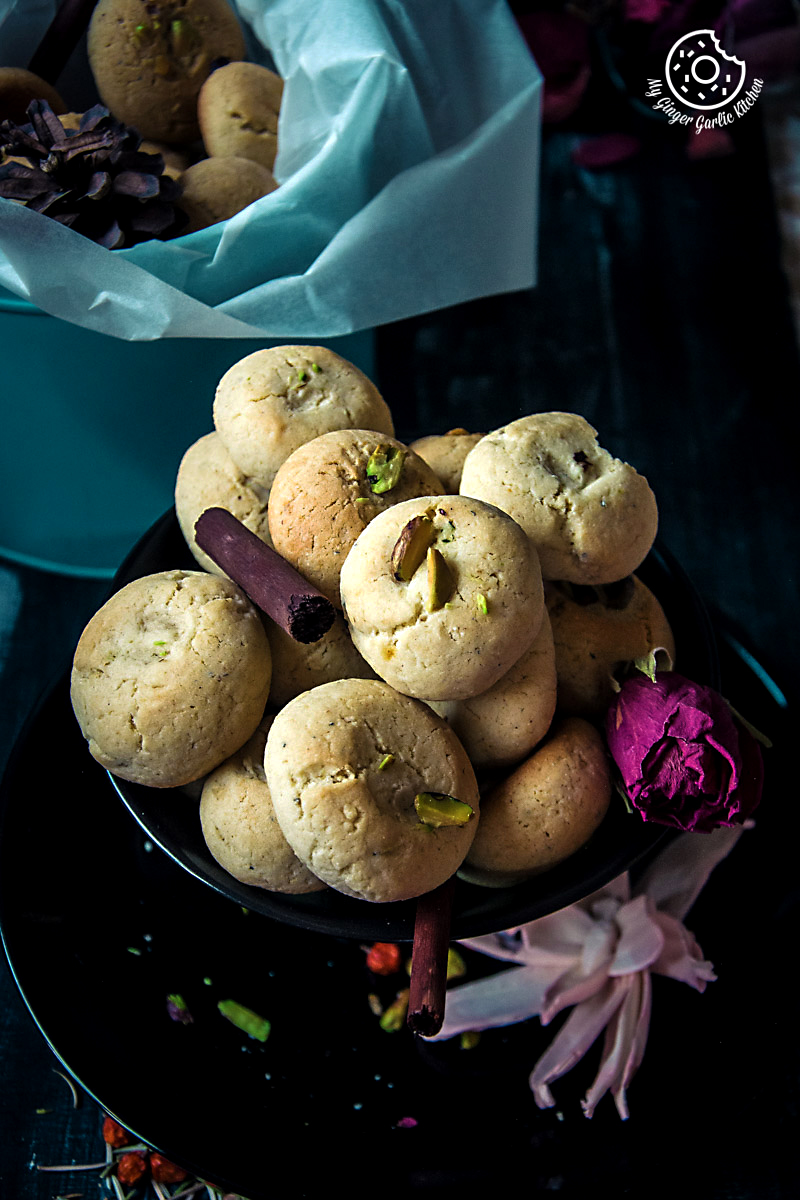 The best combo recipe: Masala tea and these cookies go so well together — that's how my Granny used to eat these cookies. So now whenever I make them, I pour Abhishek and myself a hot cup of masala tea and some warm chocolate milk to Adoria. 🙂
Time to bake and enjoy these goodies!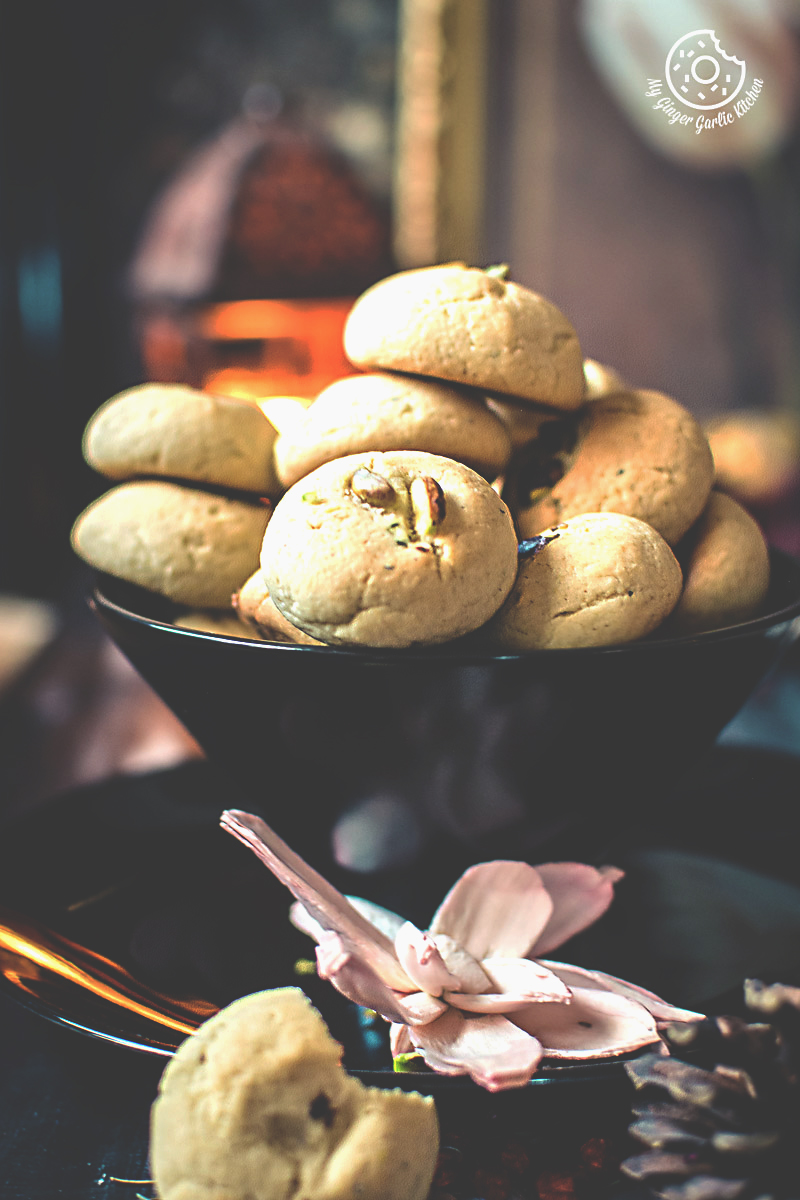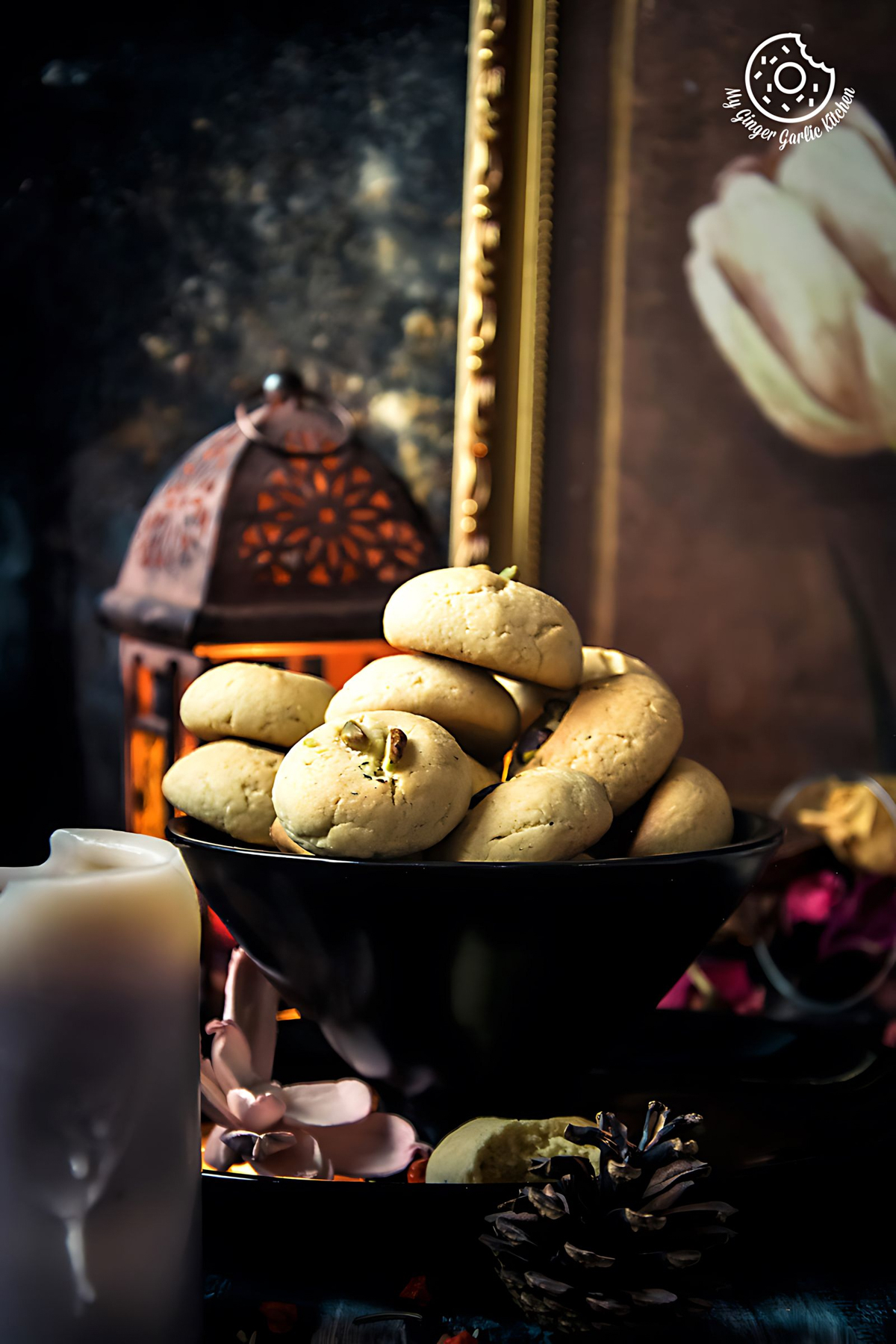 If you enjoyed this recipe, then please further help me by FOLLOWING me on:
Instagram // Facebook // Pinterest // Twitter // Google+ // YouTube
If you cook this dish, be sure to tag your photo with this hashtag: #mggk
Happy Cooking and Keep Sharing! 🙂